11/27/18
Allen Matkins Welcomes Tax Partner Kate Kraus
Allen Matkins
, a California-based full service business and real estate law firm, announced today the addition of tax partner Kate Kraus to its Los Angeles office. Kate has extensive experience in tax planning and structuring. She joins Allen Matkins after serving as a principal and head of partnership tax at Clifton Larson Allen LLP (CLA), one of the largest accounting firms in the U.S. Kate previously was a member of the Partnership Transaction Planning & Economics Group in the National Tax Department of Ernst & Young LLP (EY) where she represented partnerships and their partners in matters involving formations, financing transactions, acquisitions, restructurings, debt workouts, and liquidations.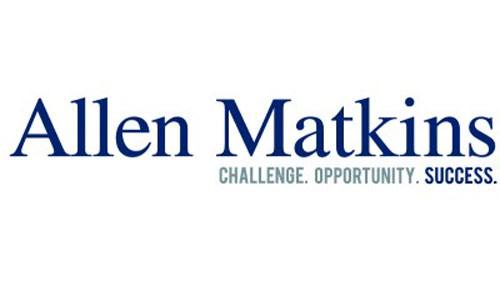 "Kate brings with her to Allen Matkins a valuable combination of complex tax legal expertise paired with frontline advisory experience at some of the most prestigious accounting firms in the country," says David L. Osias, Managing Partner at Allen Matkins. "Our primary objective at Allen Matkins is to serve our clients with deep industry knowledge and resources, and Kate has just that. She is a prized addition to our firm." In addition to Kate, Allen Matkins has hired 18 attorneys in 2018.  
Kate's clients include real estate developers and real estate funds, private equity funds, hedge funds, Fortune 100 companies, mid-market companies, and high net worth individuals. Kate is also a leading authority on the new partnership audit rules that were enacted by the Bipartisan Budget Act of 2015. At Allen Matkins, Kate will be providing various tax planning advice, including structuring relating to Opportunity Zones and other provisions in the Tax Cuts and Jobs Act.  
Kate received her B.A. in physics and philosophy, summa cum laude, from Wellesley College and her Ph.D. in Philosophy of Science from Princeton before earning her J.D. from The University of Chicago. She also served as a clerk for Judge Easterbrook in the U.S. Court of Appeals for the 7th Circuit. She is invited to speak around the country on current tax issues and has published articles in Tax Notes and other publications.  
ABOUT ALLEN MATKINS  
Allen Matkins, founded in 1977, is a California-based law firm with approximately 200 attorneys in four major metropolitan areas of California:  Los Angeles, Orange County, San Diego and San Francisco. The firm's areas of focus include real estate, construction, land use, environmental and natural resources; corporate and securities, real estate and commercial finance, bankruptcy, restructurings and creditors' rights, joint ventures and tax; labor and employment; and trials, litigation, risk management and alternative dispute resolution in all of these areas.
Want to read more law firm news?
For past editions of our weekly law firm news, click here.
---
Contact Our Recruiters Now!