11/06/18
Fitzpatrick, Cella, Harper & Scinto Officially Joins Venable
Venable's highly-rated Intellectual Property practice adds strength.
Venable LLP
, an American Lawyer Global 100 firm, has strengthened its intellectual property arm with the announcement that Fitzpatrick, Cella, Harper & Scinto, a leading intellectual property firm in itself, has successfully joined Venable effective November 1, 2018.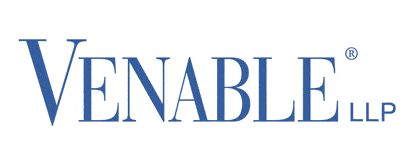 Joining from Fitzpatrick are 97 attorneys and 70 staff members who will be in the New York, Washington, DC and Los Angeles offices.
With the addition of Fitzpatrick, Venable has approximately 800 attorneys firm wide, many of whom are focused on business, government, intellectual property, and litigation disciplines. Venable employs approximately 700 other professionals and staff.
The firm's highly-rated Intellectual Property practice now has about 170 lawyers, making it one of the largest and most sophisticated in the country. In addition, Venable's New York City presence has grown to more than 160 lawyers, making it one of the largest firms in the city.
Stu Ingis, chairman of Venable, said, "Fitzpatrick has a long-standing reputation as one of the finest IP firms in the country, with an impressive roster of talented attorneys who share our core values and deep commitment to client service. This addition to our existing IP practice will benefit our clients who require deep IP support and strengthen the firm as a whole."
Dominick Conde, who will serve as co-chair of Venable's Intellectual Property Division along with Justin Pierce, said, "We are thrilled to officially join Venable, where we can provide our clients with access to an even larger platform and expanded services in business and regulatory law, complex litigation, and legislative affairs. The response from our clients has been extremely positive, and we are excited to roll up our sleeves and begin working together."
Venable LLP is an American Lawyer Global 100 law firm headquartered in Washington, DC that serves as primary counsel to a worldwide clientele of large and mid-sized organizations, nonprofits, and high-net-worth entrepreneurs and individuals. With more than 800 attorneys across the country, including California, Delaware, Maryland, New York, Virginia and Washington, DC, the firm strategically advances its clients' business objectives in the U.S. and around the globe.
Venable advises clients on a broad range of business and regulatory law, legislative affairs, complex litigation, and the full range of intellectual property disciplines.
Want to read more law firm news?
For past editions of our weekly law firm news, click here.
---
Contact Our Recruiters Now!