10/05/18
Robert C. Freed and Conrad A. Hansen of Minneapolis  IP Firm Moore & Hansen Join Dykema
Dykema
, a leading national law firm, announced today that Robert C. Freed and Conrad A. Hansen of the intellectual property law firm Moore & Hansen have joined its Minneapolis office, both as Senior Counsel.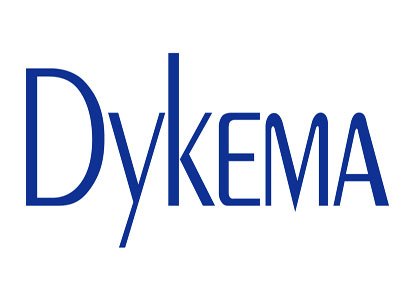 This addition enhances Dykema's capabilities in the intellectual property (IP) sector in the Minneapolis area, where for 130 years, Moore & Hansen has been a leading IP firm.
Founded in Minneapolis as the Williamson Law Firm in 1885 by James F. Williamson, Moore & Hansen was Minnesota's first patent, trademark, and copyright law firm. The firm was led by both Freed and Hansen, which counseled clients on enhancing the value of their businesses by providing strategic analysis of potential patent, copyright, trademark, and trade secret protection, IP asset management, licensing, patent and trademark procurement, and litigation.
"We are thrilled that Bob and Conrad have decided to join Dykema. Adding these accomplished IP attorneys to our ranks deepens our firm-wide bench and enriches our ability to provide IP counsel to all of our clients," said Reed Heimbecher, Leader of Dykema's Intellectual Property Transactional Practice Group and Office Managing Member of the firm's Minneapolis office. "In addition to their legal proficiency, Bob and Conrad are well-respected in the Minneapolis community, and their knowledge will be invaluable to our clients and our firm."
Freed served as the President of Moore & Hansen and counsels clients on all aspects of patent, trademark and copyright law, with an emphasis on patents. Having earned an M.S. and Ph.D. in Food Science, with a minor in Biochemistry, from the University of Wisconsin-Madison, Freed has unique experience in the food science and biochemistry sectors, complementing Dykema's Food & Beverage Industry Group, which is also led from the firm's Minneapolis office.
Freed also has broad experience with innovative medical and mechanical devices, and is well-versed in managing IP portfolios, advising on licensing matters and strategic IP planning.
Prior to practicing with Moore & Hansen, Freed served as Patent Counsel for Cytran International and for the Wisconsin Alumni Research Foundation (WARF). Following law school, he practiced in Minneapolis with Merchant & Gould, where he was made a partner. Freed received his B.A. in Chemistry from St. Olaf College and his J.D. from the University of Wisconsin-Madison.  
Hansen, formerly a Managing Partner at Moore & Hansen, focuses his practice primarily on trademark and patent prosecution before the United States Patent and Trademark Office (USPTO) for individuals, startups, and mid-sized corporations. He is also well-versed in managing IP portfolios, advising on licensing matters, and strategic IP planning. Hansen previously served as president of the Minnesota Intellectual Property Law Association (MILPA) and remains an active member. He earned a J.D. as well as a B.S. in Electrical Engineering from the University of Minnesota.
About Dykema
Dykema serves business entities worldwide on a wide range of complex legal issues. Dykema lawyers and other professionals in 13 U.S. offices work in close partnership with clients – from start-ups to Fortune 100 companies – to deliver outstanding results, unparalleled service and exceptional value in every engagement.
Want to read more law firm news?
For past editions of our weekly law firm news, click here.
---
Contact Our Recruiters Now!