10/17/16

Quarles and Brady Celebrates New Office With $10,000 Food Bank Donation
Summary
: A new office space for Quarles & Brady near the White House in Washington D.C. has been finished with a grand celebration.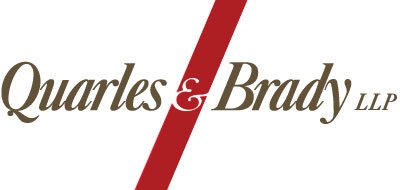 Quarles & Brady LLP
, a national law firm, celebrated the grand opening of a new office space in Washington D.C. As a way of celebrating, the law firm partnered with Milliken and Steelcase to donate $10,000 to the Capital Area Food Bank. The new office space is furnished and designed with décor from both companies. They presented the check yesterday during an open house of the new office.
Browse Washington DC Attorney Jobs on BCG Attorney Search
Quarles & Brady opened up the new office at 1701 Pennsylvania Avenue NW, just feet from the White House. The space features photographs from students at the Corcoran School of the Arts and Design at the George Washington University.
Washington D.C. Office Managing Partner
Larry P. Cote
said, "Our new office space echoes the vibrant and physical presence our firm has worked hard to establish in the nation's capital. Our clients face diverse and increasingly complex regulatory challenges, and it was important that the space reflects our Firm's energetic and collaborative culture that will help clients succeed in this challenging environment."
Through a partnership with the Corcoran School, the office will be supplied with a collection of photos by students Nosratallah Tarighi, Joy Yi, Sana Ullah, Zhongmou Sun, and Daniel Martinez Gonzalez. The collection is a depiction of the Washington D.C. community and will remain in the office permanently.
Program head of the New Media Photojournalism at Corcoran School Susan Sterner said, "Partnering with Quarles & Brady allows our students to use their visual reporting talents to bring the community and stories of Washington D.C., into this beautifully designed space."
The first office that Quarles & Brady opened in Washington D.C. was four years ago. The office now has 14 lawyers and six main practice areas – Health Law, Litigation, Intellectual Property, DEA Compliance and Litigation, Franchise & Distribution, and Labor & Employment.
Photo: twitter.com
Want to read more law firm news?
For past editions of our weekly law firm news, click here.
---
Contact Our Recruiters Now!