04/05/16

Vinson & Elkins Expands Capital Markets and M&A Practice

Summary: With the addition of an REIT team with five partners, Vinson & Elkins LLP has significantly grown their Capital Markets and M&A teams.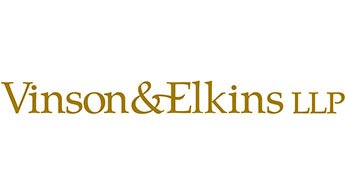 A nationally recognized REIT team that includes five new partners has joined
Vinson & Elkins LLP's
Capital Markets and M&A Practices. The team is joining from
Hunton & Williams LLP
. S. Gregory Cope, David Samuel Freed, Christopher C. Green, and Daniel M. LeBey will be joining the Capital Markets and M&A team as partners, while Chrisopher Mangin, Jr. will be joining the Tax Practice.
Browse Law Firm Attorney Jobs on BCG Attorney Search
V&E Managing partner
Scott Wulfe
said, "All of our leading investment banking clients and many of our private equity clients either actively participate in REIT capital markets and M&A transactions or hold significant real estate investments which may be candidates for the REIT structure, so this is a unique opportunity for us to expand into an area of focus that is of extreme importance to our clients. Each of these partners is well respected for their knowledge of the market, their dedication to excellent client service and collegial personalities, making this a great strategic fit for our team."
The four corporate partners regularly work with investment banking firms and private equity firms in corporate governance matters and conflict of interest transactions. They also advise REITs and other related businesses in mergers and acquisitions and joint ventures.
LeBey explained, "Vinson & Elkins has a full service, global platform with a leading Capital Markets and M&A Practice. The firm's stellar reputation and deep bench of talent in the capital markets, private equity and mergers and acquisitions areas, and its emphasis on working across practices, including commercial finance, real estate, employee benefits, securities litigation and environmental, will allow us to expand our practice and, more importantly, will benefit our clients."
LeBey and Mangin will be in the Richmond, VA office. Cope and Green will be working from the Washington D.C. office, while Freed will be working in the New York office. LeBey will also spend time in the New York office.
Source:
http://www.velaw.com/News/VEDiversifiesCorporatePracticewithAdditionofNationallyRecognizedREITPractice.aspx
Photo: tab.org