02/19/16
Energy Group at Mayer Brown's London Office Adds Partner
Summary
: Mayer Brown has added corporate oil and gas partner Mathew Kidwell to their global Energy group in London.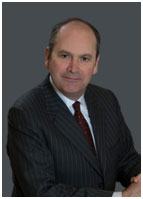 The London office of
Mayer Brown
is excited to announce the addition of partner Mathew Kidwell to their global Energy group from
Morgan, Lewis & Bockius
.
Click Here to Browse Energy Attorney Jobs in London on BCG Attorney Search
Kidwell has worked over 20 years in the petroleum sector. He has extensive transactional and advisory experience, including in acquisitions and divestures, PSAs and concessions, farm-ins and farm-outs, construction, project development, and joint ventures. His clients have been independent and national oil companies, banks, project sponsors, governments, contractors, developers, and oil service providers.
Mayer Brown's Co-leader of the global Corporate & Securities practice Jeremy Kenley said, "We have substantial oil and gas capabilities firmwide and given the growth of the market we have been keen to add further depth to our team in London, which serves as a key global hub for the energy industry. The addition of Mathew is another strategic step in the development of our energy offering to clients, and his geographic focus on the Middle East, Europe, Asia, and South America, complements the international practice of our existing team in London."
Co-leader of the global Energy group Thomas Moore stated, "Mathew brings the knowledge and global experience our major oil company, government and financial institution clients expect from Mayer Brown. His upstream oil and gas focus adds another substantial component to our full service energy practice in London. His addition to our already strong London capabilities will help us grow our energy and oil and gas offering to be one of the pre-eminent practices in the London market, which serves industry stakeholders worldwide on deals that are based on an English law contractual structure or are financed in the London market."
Source:
https://www.mayerbrown.com/Mayer-Brown-boosts-its-global-Energy-capabilities-with-addition-of-London-partner-Mathew-Kidwell-02-18-2016/
Photo: Mayer Brown
Want to read more law firm news?
For past editions of our weekly law firm news, click here.
---
Contact Our Recruiters Now!