10/28/15
DLA Piper Snags Former McDonald's Managing Counsel
Summary
: After serving as in-counsel for McDonald's for over ten years, Sandy Wall has returned to DLA Piper to work in their Franchise & Distribution practice in Chicago.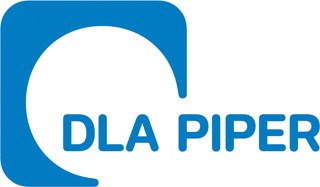 Before spending over ten years with the
McDonald's Corporation
, Sandy Wall had spent nearly nineteen years with
DLA Piper
. She has now returned to the firm's Franchise & Distribution practice in Chicago.  
When Wall was with McDonald's, she served as the Managing Counsel of the Franchise practice. In this role she led a group of lawyers in franchise law compliance issues as she prepared the disclosure document for the franchise and the issuance of all franchise agreements. Wall was also responsible for overseeing the transfer of McDonald's restaurants.  
Wall also served for more than three years at Sears, Roebuck and Co as an associate general counsel. There she oversaw the vendor agreements, dealer agreements, license agreements, consulting agreements, and strategic sourcing initiatives of their commercial contacts. She also played a crucial part in the organization of start-up franchise programs at Sears.  
Chairman of DLA Piper's Franchise & Distribution practice, Rich Greenstein, said of Wall, "[We are] thrilled to have Sandy back at DLA Piper. With her vast experience at McDonald's and past tenure at DLA Piper, Sandy brings a unique set of skills that will benefit our franchise clients, especially given these turbulent times when many are attacking the franchise model. Sandy is a highly respected franchise attorney whose expertise will serve not only large and small franchise companies, but also investors interested in acquiring franchise companies. She is a perfect fit for the critical transactional aspects of our practice's client offerings."  
She earned her J.D. from
Northwestern University School of Law
and her B.A. from the University of Illinois.  
Photo: Wikipedia.org
Want to read more law firm news?
For past editions of our weekly law firm news, click here.
---
Contact Our Recruiters Now!