06/27/15

Littler Bolsters Their Nashville Office with Two Employment Lawyers

The world's largest employment and labor law practice representing management, Littler, is bolstering their Nashville office with two new lawyers, shareholder Tim Rybacki, who is transferring from their Houston office, and Roger Scruggs, who moved from King & Ballow.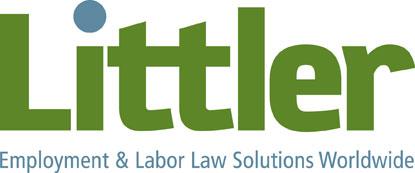 "Adding top notch talent to our Nashville office is a priority, and we are thrilled to have Tim and Roger as part of our local team," said Jen Robinson, Nashville's office managing shareholder. "I am especially delighted because Tim, one of the firm's many accomplished attorneys in the labor arena, expands our breadth of practice at a time when employers are recognizing the need to be attuned to labor issues regardless of whether they have done so in the past. He is an exceptional attorney with a broad range of experience litigating high-stakes labor, trade secrets, and unfair competition matters, and we look forward to his contributions as we further grow our footprint throughout the region and nationally."
Rybacki comes with a wealth of experience representing employers across the board in employment law, emphasizing in particular labor-management relations, union avoidance, unfair competition, theft of secrets, and non-competition laws. He recently played a role on a team that won $12.5 million in a verdict and further stipulated judgments of $28.5 million in a complex trade secrets case.
Scruggs also has represented employers in various areas ranging from wage and hour, discrimination, harassment, retaliation, independent contractor status, background checks and religious and disability accommodation. He received the Dean's Distinguished Service Award in 2009 and 2010, and received the CALI Award for Excellence in Law and Medicine by the Center for Computer-Assisted Legal Instruction.
The Nashville office of Littler has been going strong since its opening in 2011, and even won the Band One ranking in the 2015 edition of Chambers USA: Leading Lawyers for Business.