03/15/15

Blank Rome Welcomes Aboard Michelle Gervais

Blank Rome LLP
has announced today they are welcoming
Michelle Gervais
as partner in their Tampa office. The firm, 500 strong internationally, has recently seen the creation of an office in Pittsburgh where four of Gervais' former coworkers opened things up, before reuniting with her in Florida.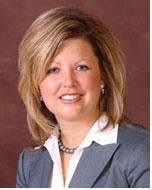 "I am excited to join the Consumer Finance group and have the opportunity to work with Wayne Streibich and the entire talented team at Blank Rome. The Firm's national platform and commitment to growing in Florida will be of great value to my clients and my practice," said Gervais. "In addition, I am very impressed with Blank Rome's commitment to community and diversity initiatives and look forward to becoming active in the Firm's well-regarded pro-bono and women's programs."
Here she alludes to her desire to continue work similar to what she did before, when working at
Duane Morris LLP
, where she served as the Women's Initiative Programming Chair for the South Florida office as well as Pro Bono Chair for the Miami office. Such is her passion for working with children and the victims of domestic violence that she received the Dade County Bar Association's commendation for long-term dedication to the pro bono community.
Nevertheless,
Blank Rome
is bringing her aboard more directly for her vast experience representing large national and international banks, with related work in subprime mortgage lenders, and various claims and issues in finance litigation.
"We are thrilled to welcome Michelle to the Firm," said
Alan J. Hoffman
, Chairman and Managing Partner of
Blank Rome
. "Her vast experience and leadership skills will enhance our nationally respected Consumer Finance group, our expanding presence in Florida, and our Firm overall."
Gervais received her J.D. from the
University of Miami School of Law
and her B.S. from Central Michigan University. Since then she has gained a wide array of experience in
real estate
, matrimonial, and commercial
litigation
.
Summary: Blank Rome LLP has announced today they are welcoming Michelle Gervais as partner in their Tampa office.
Want to read more law firm news?
For past editions of our weekly law firm news, click here.
---
Contact Our Recruiters Now!