It's no secret that the
first year of law school
is tough. But what about the first year of being an attorney? That can be just as challenging, if not more so. This article will provide tips and advice on surviving your first year on the
legal job
. We'll discuss ways to make it through your first year in a law firm and the dos and don'ts for rookie attorneys. Follow these tips, and you'll be well on your way to a successful career in law!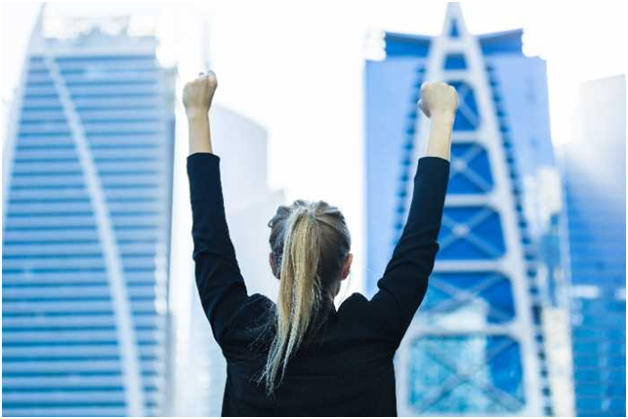 How to Survive in Your First Year as An Attorney
We all know that the first year of any new job is difficult, but it's especially so for attorneys. The legal field can be very competitive, and there are many more factors than other jobs which determine success or failure: from your law school grades to how well-rounded you were in terms of work experience and extracurricular activities like sports teams! With these tips on hand, though, surely even those without much experience will find themselves making partner within their second anniversary or sooner.
Here are some tips to help you make it through your first year as an attorney:
Do Your Homework Before Starting the Job
Even after you have been hired and before you start working, continue learning as much as possible about your employer. This will help you understand the company better and be more prepared for your new role. Try to find out the company culture, its values, and what they expect from their employees. The more you know, the better equipped you will be to succeed in your new job.
Familiarizing yourself with your future colleagues by checking the internet for news about your employer and reading their website is important. This will help you feel more confident and be able to navigate your way around the office when you start work.
Strategic planning is another important aspect of doing your homework before starting the job. You should clearly understand your career goals and what you want to achieve in your first year as an attorney. This will help you create a plan of action and stay on track.
Don't Be Afraid to Ask Questions
Asking questions is one of the best ways to learn and to show that you are interested in the job. When you start your position as a new associate, don't be afraid to ask questions about the work you will be doing. If you are unsure about something, it is better to ask for clarification than to make a mistake.
Asking questions can also help you build good relationships with your colleagues. When you take the time to ask someone for help, they will likely be more willing to help you in the future. People appreciate it when others show that they are willing to learn and grow in their job.
Make an Excellent Impression from Day One
From day one, making a strong first impression on the job is important. This can be done by interacting with people in a friendly way, introducing yourself to everyone you meet, and dressing professionally. Being willing to work hard and take on any task is also important. Employers appreciate when new lawyers come in as critical thinkers, curious about the issues they're asked to research. This makes it more likely that you will be successful in your role.
Your reputation is one of your most important things as an attorney. You need to ensure you have a positive reputation with everyone you interact with. It can be problematic if you are too passive in asking for assignments. You should look at each situation individually and consider the firm processes and the personalities of the partners you work with before making a decision.
Take Initiative
Junior associates need to develop excellent work habits to be noticed by their peers and senior attorneys. Junior associates can stand out by being proactive and doing more than the minimum required work. Associates should take the initiative, seek out ways to learn more, and build expertise in their area of law. This will show that they are committed to excelling in their career.
Successful first-year attorneys need to be proactive and take the initiative. This means you should seek out ways to learn more about the law and your practice area. You can do this by reading legal news, articles, and books. You can also attend CLE courses and seminars. It is important to build
expertise in your practice area
so that you can be a valuable resource to your colleagues.
Learn the Business
It is important for associates who wish to become successful attorneys to learn about the company's key drivers of revenue and expenses, what customers value about its products or services, and how it distinguishes itself from its competitors. Furthermore, they should anticipate how their advice will impact the company's goals and objectives. Business leaders want their attorneys to provide practical, solution-oriented advice that lawfully meets business objectives with less risk. Therefore, when discussing issues, associates should focus less on legal analysis and more on outcomes.
When starting a new job, it is important to find out how many billable hours are required so that you can plan accordingly. This way, you can avoid any issues later on in the year.
Learn From Mistakes
New associates must remember to be humble and learn from their mistakes. Asking for advice and learning from others is crucial in becoming a successful lawyer. New associates should also expose themselves to as many practice areas as possible to determine what they are good at. Finally, it is always important to be aware of professionalism and respect in the workplace.
Maintain A Healthy Work-Life Balance
One of the most important things to remember as a new attorney is maintaining a healthy work-life balance. This means taking time for yourself, outside of work, to relax and recharge. It is important to have hobbies and interests outside of work, so you don't burn out. Also, make sure to take vacation days and use them! It is important to use your vacation days so that you don't get behind on work and can have time to relax.
When your daily life starts getting overwhelming, it's important to remember to take things slow and stay focused amidst all the stress. This can be tough when juggling many different responsibilities, but it's crucial for maintaining your sanity and happiness. If you're patient and make time for activities outside of work, you should be able to find a good balance in both your professional and personal lives.
As a first-year associate, you sometimes have to
work long hours
as you want to show extra effort and dedication to the law firm. However, it is crucial to take some time for yourself as well.
Stay Up to Date on The Latest Legal News and Trends
Keep up to date on the latest legal news and trends. This will help you be more knowledgeable about the law and the industry and make you more valuable to your employer. By being in the know, you will be able to contribute to discussions and offer insights that others may not be able to.
Build a Strong Network
One of the most important things you can do as a new attorney is to
build a strong network
. Your network will be your support system, and it will help you get ahead in your career. Get connected with other lawyers, both inside and outside of your firm. Attend industry events and meet as many people as you can. The more people you know, the more opportunities you will have to advance your career.
Associate attorneys must build relationships with future business contacts inside and outside their organization, especially early on in their legal careers. First-year associates should focus on maintaining their friendships and getting to know people within their firm better. Participating in firm activities shows that you are dedicated to your career and can be helpful in the long run. The key to an effective legal career is to establish good relationships with other attorneys through networking and membership in trade organizations. Associate attorneys should avoid being inactive, making it less likely for them to become partners or be kept on by the firm.
Networking with fellow associates can help you meet new, high-profile clients who may be able to help you attract and
retain future business contacts
.
Aside from getting to know the lawyers in your practice area, attending firm events also gives you an opportunity to network with other members of the firm. This can be beneficial if you ever decide that you want to
switch practice areas
in the future.
Be a Team Player
To be a successful attorney, it is important to be a team player. Law is a team sport, and you will need to work closely with others to succeed. Be cooperative and collaborative, and always put the team first.
Do Your Best Work
One of the best ways to make it through your first year as an attorney is to do your best work. This means going above and beyond what is expected of you and always giving 100%. If you can consistently produce high-quality work, you will be more likely to succeed in your career.
Advice for Acing Your First-Year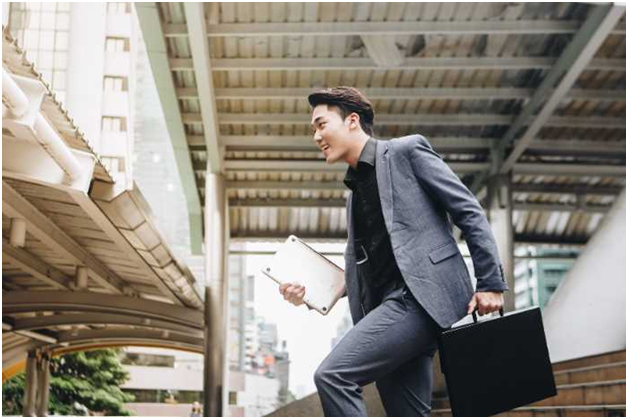 If you want to make a great impression and get stellar reviews, follow these tips from experienced attorneys.  
Make sure you understand an assignment before leaving the office.
Be positive about other attorneys and law firms, as this will come back around.
Respond to phone calls, emails, and meetings promptly.
Appear competent when meeting with senior attorneys by taking notes.
Show enthusiasm for your work, and take care of yourself to perform at your best.
Take care of yourself both mentally and physically so that you can do your best work.
Law School Competencies You Can Apply in Law Firm Setting
Analytical skills:
As an attorney, you will be expected to analyze complex legal issues and make sound decisions. This skill is learned in law school through case briefing,
legal research
, and writing.
Critical thinking skills:
You will also need to think critically to identify the strengths and weaknesses of your cases. This skill is also learned in law school through legal research and writing.
Problem-solving skills:
To be a successful attorney, you will need to be able to solve problems. This includes both identifying legal issues and finding solutions to those issues. Law school teaches these skills through various exercises, including moot court and mock trials.
Research skills:
As an attorney, you will be expected to do a lot of research. This includes both
legal research
and factual research. You will need to be able to find and utilize both primary and secondary sources of information. These skills are learned in law school through legal research and writing classes.
Writing skills:
Excellent
writing skills
are essential for success as an attorney. You will need to be able to write clearly and concisely to communicate effectively with clients and opposing counsel. These skills are learned in law school through legal research and writing classes.
Oral advocacy skills:
To be a successful attorney, you will need to be able to advocate for your clients both in and out of the courtroom. You will need to be able to speak persuasively and present your arguments clearly and coherently. These skills are learned in law school through moot court and mock trial competitions.
Time management skills:
As an attorney, you will need to manage your time effectively to meet deadlines and keep your clients happy. These skills are learned in law school through time management exercises and classes.
Organizational skills:
As an attorney, you will need to be organized to keep track of your cases and deadlines. Good organizational skills will also help you be more efficient in your work. These skills are learned in law school through time management exercises and classes.
Client interaction skills:
As an attorney, you will be expected to interact with clients regularly. This includes both in-person meetings and communication via phone and email. You will need to be able to build rapport with your clients and maintain positive relationships. These skills are learned in law school through clinical programs and internships.
Conclusion
So, you've graduated law school, passed the bar, and started your
first job as an attorney
. Congratulations! Now comes the hard part – making a name for yourself in what can be a very competitive field. While there is no one-size-fits-all answer to this question, we hope that the tips and strategies we've provided will help you make the most of your first year as an attorney. The first year of being an attorney is a time of great change and growth. You will learn a lot about the law, yourself, and how to practice law. These tips should help make your first year as an attorney less stressful and more productive. We wish you the best of luck in your legal career!
Related Articles: