You've landed your first job out of law school; congratulations! Now you're all set to start working, but you may be a bit nervous about making a good impression as you launch your legal career. What can you do to start off on the right foot and ensure you'll receive a stellar review when you hit the one-year mark? Student Lawyer polled a wide array of experts from across the country for their top tips to help you successfully navigate your
first year
at your first job out of law school. Here's what they had to say.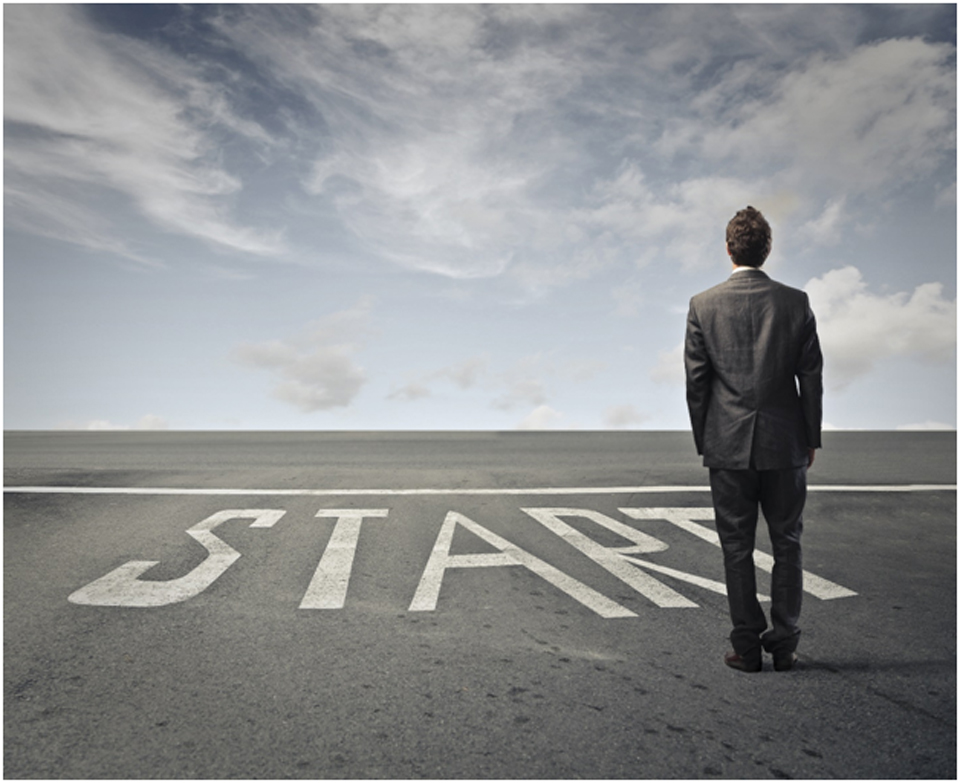 Do Your Homework Before Starting the Job
Even after being hired and before you
start working
, continue to learn as much as you can about your employer, said Jeremy Bloom, assistant dean for career planning at the University of Michigan Law School in Ann Arbor, who also received his law degree and an undergraduate degree from Michigan Law.
"Check the Internet for news about your employer," Bloom recommended. "Reread your employer's website; there is often good information there, including profiles of your future colleagues. Familiarizing yourself with who is who can help increase your confidence and help you navigate your way around the office."
Make an Excellent Impression from Day One
From day one, you want to make a strong first impression on the job. That's something that Allina Hightower, an associate with the law firm Rutan & Tucker, headquartered in Costa Mesa, California, made a conscious effort to do.
"I said to people in my department—the trial department—that I was available for work," she noted. "And I walked around and introduced myself—gave a firm handshake—to everyone, including the secretaries . . . everybody."
Bloom echoed the importance of developing those
social skills
: "Be nice to everyone you encounter, including the support staff and even the building staff generally," he said. "It's a reflection of who you are, how you view the world. Your reputation is your most important asset as an attorney, so build a positive reputation with everyone you encounter."
Looking the part
is also key. "Show up looking
professional
," Bloom stressed. "Your wardrobe is another way you present yourself to the world. Like it or not, how you look impacts how people perceive you. It's better to be overdressed than underdressed. Some employers expect you to wear a suit every day. Others don't. There may be unexpected occasions where a suit is in order. So at least keep one in the office."
Barbara Langhenry is director of law for the City of Cleveland, where first-year attorneys are given a broad range of responsibility early on in their careers—supported by more experienced attorneys—and work in a
variety of areas
, including working on lawsuits against the city, in code enforcement, real estate, safety, and in many other capacities. New associates also attend Cleveland city council meetings and have the opportunity to staff various city council committees.
"Our young attorneys get a lot of experience on many issues and learn a lot in a short period," Langhenry said.
She recommended that new attorneys work hard and be willing to "attack any task given to them."
"Our attorneys expect that when you're a lawyer, you'll be unafraid to dive in and get your hands dirty, and they are there to help you," she added. "Give them good work product and accept the assignment you're given. I appreciate it when new attorneys come in as critical thinkers, curious about the issues they're asked to research. That way, you'll be more successful."
Take Initiative
Once you're on the job, it's essential to develop outstanding work habits that will get you noticed by your peers and the more senior attorneys with whom you'll be working. You can do that by being
proactive
and not just doing the minimum amount of work required.
"Stand out as the "go-to" junior associate," Bloom said. "Show that you are committed to excelling at what you do. Take the initiative. Seek out ways to expedite your learning and maximize your value. Find the time to build technical expertise within your specific area of law beyond what you might encounter in your work assignments alone. To build your general knowledge, read precedents your employer might have—briefs, trial transcripts."
Learn the Business
It's also critically important to "
learn the business
," noted David G. Nadig, senior vice president and deputy general counsel at Allstate Insurance Company, headquartered in Northbrook, Illinois.
According to Nadig, associates who wish to become successful in-house attorneys should find out:  
What are the key drivers of revenue and expenses for the company?
What do customers value about the company's products or services?
What distinguishes the company from its competitors?
How are products and services manufactured or delivered?
How are products and services priced?
"Business leaders want their attorneys to be conversant in the business, understand the company's goals and objectives, and anticipate how the advice will impact those goals and objectives," Nadig said. "They want you to provide practical, solution-oriented advice."
"Of course, they will want to understand the basic rationale behind your advice, but they will be much more interested in the bottom line," Nadig said.
He recommends putting yourself in their shoes: "What are they trying to accomplish, and how can I meet the business objectives lawfully and with less risk? When discussing issues, focus less on the legal analysis and more on outcomes," Nadig stressed.
Find a Work Balance; Learn from Mistakes
Another tip for new associates is [almost] never saying no to work.
"It sets a precedent that you're willing to work hard and will do the job right," said Jordan Hanson, an associate with Chicago-based Gould & Ratner LLP law firm. "People will give you hours when they see you do good work."
On the other hand, Hanson emphasized that there are times when you have to turn down work. "Make sure that other attorneys know you want to work and are willing to work but make certain there is some kind of
balance
. If you're overworked, your work product is not going to be good," he emphasized.
Yet another important tip for new associates is asking for advice and learning from one's mistakes.
"It's important to remember as a new lawyer to be humble, very mindful, and to learn from one's mistakes and the input and advice from other lawyers, whether they're older associates or partners," said Jessica Lingertat, chair of the real estate practice at Gould & Ratner. "No matter what you learned in law school, you need to be flexible. You're going to be sent back to redraft a lot of things, and you need to step back and be humble, take notes, and not be offended. Don't beat yourself up; you'll make mistakes, but think about the critiques you're getting."
And asking questions is crucial, Lingertat pointed out. "You need to have the presence and confidence to ask questions even if you think it's a stupid question. People will be more confident in you if you know your limitations," she said.
Jack Bacevice, an assistant director of law for the City of Cleveland, who started out as a law clerk in 2008 and now runs the summer internship program, suggests that new associates expose themselves to as many areas of practice as they can.
"You might find that you're really good in an area of law that you thought you didn't think you'd enjoy," he added.
And in today's world of electronic devices, it's important to know when to put them aside and fully concentrate on one's work, said Maria Stearns, hiring partner at Rutan & Tucker.
"Don't look at your handheld devices, your iPhone, your messages," she stressed. "I've had it happen when I'm meeting with a client, and an associate looks at his messages. It's having an awareness of professionalism and respect. You don't need to be fearful, but you have to recognize that it's always better to err on the side of formality and professionalism."
Nurture Your Network
Making important contacts within and outside of the organization where you work is vital as an associate attorney, especially as you begin your legal career.
"What you should be doing as a first-year associate is nurturing your
network
of contacts," said Stearns. "You've just come out of law school, so you already have a great network of contacts. Go to a ballgame, keep those friendships, but also within your firm, you should be going to lunch with those people as well. If the firm has certain activities, participate in those. It shows that you care about the profession and the firm, and it leads to a very satisfying career," she said.
More experienced attorneys can also provide solid advice when you've got a question about the culture and politics of a firm, said Lingertat. "Seek out mentors at different levels to
develop relationships
when it comes to what to wear to the Christmas party and if you have to go to the client picnic. If you can develop a relationship with a mid-level person, you can get good advice," she added.
In fact, getting the job is just the first step to a successful legal career.
"Building a relationship with other attorneys is a long-term endeavor that will bring long-term rewards," Bloom emphasized. "It is about building relationships that will be helpful throughout your career and doing things beyond the requirements of your job: building relationships with other lawyers in your firm and the community."
"You don't want to be known as someone who just sits around and waits for someone to bring them work," Gould & Ratner's Jordan Hanson stressed. "Join a trade organization and get to know the people within it; attend marketing events. If you're sitting still, that doesn't make you very likely to become a partner or for the firm to want to keep you."
Advice for Acing First Year
Here are some additional tips from experienced attorneys to help you make a strong impression and receive a stellar review when you hit the one-year mark:  
If someone gives you an assignment, never leave their office without understanding it.
Don't trash other attorneys or law firms; it always gets back to the person/law firm and makes you look bad.
Answer phone calls and emails promptly and don't miss meetings.
Don't appear disorganized or incompetent when you meet with a senior attorney; always bring a pad of paper to take notes.
Ask for opportunities and show enthusiasm; approach your work as a career, not as a job.
Make sure you take care of yourself and get enough exercise and sleep; you'll perform better on the job.
Summer Associate Superstar
Advice for having a successful
summer associate
gig that may lead to a job offer after graduation:  
Be assertive and willing to help more experienced attorneys in any way that you can.
Be open to different areas of the law to have exposure to different specialties.
If you think of another angle on a case, offer your feedback. Take the initiative, and share your ideas.
Concentrate on your work; the practice of law is a business.
If you're doing research and don't know something, tell the attorney with whom you're working. Admit you don't know something.