A
civil rights lawyer
defends those whose government or other individuals have violated fundamental and constitutional rights.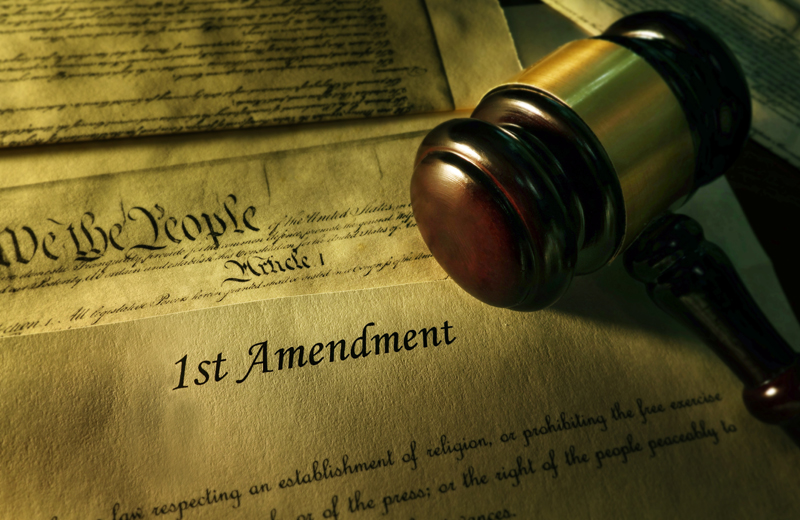 Civil Rights in America
From the passage of the 14th Amendment to the Civil Rights Act of 1964 to the recent recognition of same-sex marriage and LGBTQ rights, the federal government has made it a priority to ensure the civil rights of all residents in the United States.  
For the longest time, however, remedies for violations of civil rights were difficult to seek. However, today several laws and cases provide a right of action:  
42 U.S.C. § 1983
Bivens action
Title VI, Section 601, of the Civil Rights Act of 1964
Fair Housing Act of 1968
Title III of the Americans with Disabilities Act of 1990
State law private rights of action. 
42 U.S.C. Section 1983 (1871)
  This statute, referred to as "Section 1983," essentially gives a person the right to sue state and local government employees and others acting under state or local authority for civil rights violations. Section 1983 does not create civil rights but rather enforces those already in existence.  
Section 1983 reads in part:  
"Every person who, under color of any statute, ordinance, regulation, custom, or usage, of any State ... subjects, or causes to be subjected, any citizen of the United States or other person within the jurisdiction thereof to the deprivation of any rights, privileges, or immunities secured by the Constitution and laws, shall be liable to the party injured in action at law, suit in equity, or another proper proceeding for redress...."
Since its passage in 1871, federal cases have expanded and more fully explained aspects of the law.  
Monroe v. Pape, 436 U.S. 658 (1978)
Female employees at the City of New York's Department of Social Services and Board of Education sued their employers because they required pregnant women to take unpaid leaves of absence before pregnancy impacted their work. The employees alleged deprivation of constitutional rights. Although Section 1983 applies its terms to state actors, the Supreme Court extended the statute's reach to municipal government officials.  
West v. Atkins, 487 U.S. 42 (1988)
The Supreme Court reiterated that "color of state law" means power "possessed by virtue of state law and made possible only because the wrongdoer is clothed with the authority of state law."  
Farmer v. Brennan, 511 U.S. 825 (1994)
A biological male, who had received estrogen therapy, was sexually assaulted in prison. He sued the warden, alleging violation of the cruel and unusual punishment clause under the Eighth Amendment. In
Farmer
, the Supreme Court held that traditional qualified immunity applied, except in cases of "deliberate indifference."  
Opportunities for Civil Rights Lawyer under Section 1983
Section 1983 is a civil rights attorney's main tool for suing state and local actors that violate a person's civil rights.  
Bivens v. Six Unknown Named Agents, 403 U.S. 388 (1971)
Section 1983 only applies to state and local actors, not those of the federal government.  
In
Bivens
, federal agents searched the plaintiff Walter Bivens' Brooklyn home and arrested him without a warrant. Bivens sued the agents for violating his Fourth Amendment constitutional rights. The federal district court and appellate court dismissed his claim, following a precedent that held no right of action was available to violate the search and seizure clause. The Supreme Court reversed and held that a private right of action exists to violate a constitutional right.  
This case allows the civil rights attorney to sue federal government officials for violations of constitutional rights. It is their primary vehicle for when federal officials rather than state or local officials are involved.  
Other Private Rights of Action Under Federal Law
Section 1983 and
Bivens
provide the civil rights lawyer with the tools to sue for
constitutional and civil rights
violations. However, they are limited to government officials or those acting under the color of a government authority. Other civil rights laws provide mechanisms to sue not only government officials but, in some cases, private parties as well.  
Title VI, Section 601, of the Civil Rights Act of 1964
Title VI provides:  
"No person in the United States shall, on the ground of race, color, or national origin, be excluded from participation in, be denied the benefits of, or be subjected to
discrimination
under any program or activity receiving Federal financial assistance."
In
Barnes v. Gorman
, 536 U.S. 181 (2002), the Supreme Court reiterated that Title VI, Section 601, provides a private right of action for those discriminated against concerning a federally funded program.  
Fair Housing Act of 1968
This law, with amendments, provides that those engaged in selling, renting, or financing housing may not discriminate based on race, religion, national origin, sex, disability, and family status.  
The Fair Housing Act, at 42 U.S.C. section 3613(a)(1), provides this private right of action:  
"An aggrieved person may commence a civil action in an appropriate United States district court or State court not later than 2 years after the occurrence or the termination of an alleged discriminatory housing practice or the breach of a conciliation agreement entered into under this subchapter, whichever occurs last, to obtain appropriate relief for such discriminatory housing practice or breach."
The law, at 42 U.S.C. section 3613(c), allows the following remedies:  
"(1) In a civil action under subsection (a) if the court finds that a discriminatory housing practice has occurred or is about to occur, the court may award to the plaintiff actual and punitive damages, and ... may grant as relief, as the court deems appropriate, any permanent or temporary injunction, temporary restraining order, or other order (including an order enjoining the defendant from engaging in such practice or ordering such affirmative action as may be appropriate)."
"(2) In a civil action under subsection (a), the court, in its discretion, may allow the prevailing party, other than the United States, a reasonable attorney's fee and costs. The United States shall be liable for such fees and costs to the same extent as a private person."
Therefore, the Fair Housing Act provides the civil rights attorney with ample scope for lawsuits based on housing discrimination.  
Title III of the Americans with Disabilities Act of 1990
Title III prohibits private entities providing public accommodations from discriminating against those with disabilities.  
It expressly provides a right of action for violation of the title for equitable relief only.  
Opportunities for the Civil Rights Lawyer Under State Law
Despite Section 1983,
Bivens
, and other
federal civil rights
legislation or case law, lawsuits for violation are not always available under federal law. For example, the sweeping and powerful legislation, the Health Insurance Portability and Accountability Act (HIPAA), does not provide a private right of action for patients whose medical information has been disclosed in violation of this Act.  
Also, for the Coronavirus Aid, Relief, and Economic Security Act (CARES Act), initial case law does support a private right of action for a CARES Act violation. In
Profiles, Inc., et al. v. Bank of America Corp., et al.
, Civil Case No. SAG-20-0894, (D. Md. Apr. 17, 2020), the court "concluded that the CARES Act provides neither an express nor an implied private right of action." As time passes, appellate courts may have different opinions.  
Nevertheless, if a client has had their civil rights violated by noncompliance with a statute guaranteeing those rights, the civil rights lawyer must look to other legal mechanisms to enforce these rights.  
Many options are available under state law. For example, privacy laws, torts, and other statutory protections often provide possible remedies.  
Federal law provides no private right of action for individuals to sue companies that have violated their privacy rights. However, state law may provide alternative remedies. For example, California has its Consumer Privacy Act, which permits those whose privacy has been violated to bring a cause of action for monetary damages and equitable relief. The statute, at California Civil Code section 1798.150(a), reads:  
"(1) Any consumer whose nonencrypted and nonredacted personal information ... is subject to an unauthorized access, and exfiltration, theft, or disclosure as a result of the business's violation of the duty to implement and maintain reasonable security procedures and practices appropriate to the nature of the information to protect the personal information may
institute a civil action
for any of the following: (A) To recover damages in an amount not less than one hundred dollars ($100) and not greater than seven hundred and fifty ($750) per consumer per incident or actual damages, whichever is greater; (B) Injunctive or declaratory relief; [and] (C) Any other relief the court deems proper."
When a federal or state law protecting civil rights does not provide a private cause of action for relief, it is the civil rights attorney's responsibility to find alternative remedies to redress their civil rights client's grievances.  
How Do I Become a Civil Rights Lawyer?
Like all careers in practicing law, passing the bar exam and membership is required to
become a civil rights attorney
.  
See also: