You just had a good interview. In fact, it was great! You really connected with the people that you met with.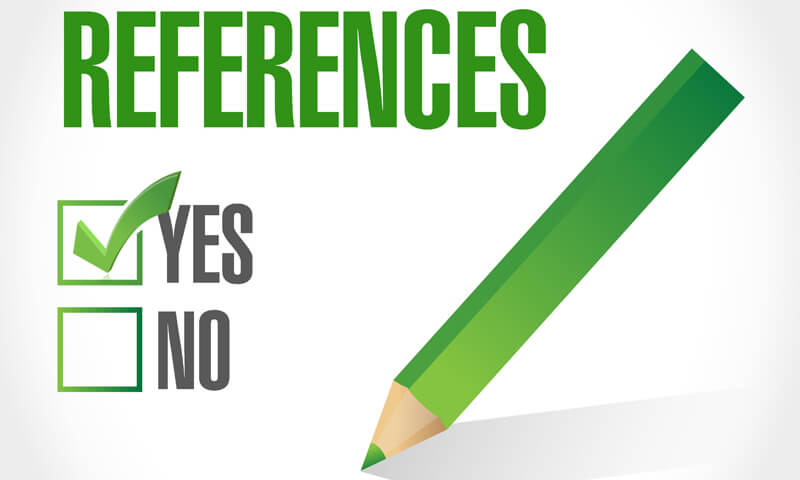 You just had a good interview. In fact, it was great! You really connected with the people that you met with; you found the practice to be interesting and sophisticated, the setting collegial and the compensation package first-class. You are one step closer to getting the job of your dreams when you are asked to provide your references. How should you handle this very important step in you job search? The following is a basic guideline aiming to steer you through this sometime tricky and often overlooked aspect of the job search process.Usually after a successful interview, you will be asked to provide references. The key to handling this step successfully is to be prepared. One thing you should keep in mind is not to volunteer your references until asked. Therefore, you should not include references on your resume or cover letter unless specifically required by your prospective employer. What exactly are references used for? Reference checks are primarily made to:
Assure that you told the truth about yourself.
Get a feeling for how you work with others.
Pick up otherwise undisclosed information, either positive or negative.

See also: How to Answer the "Tell Me about Yourself" Interview Question

Today, many law firms and companies are very careful about sharing information regarding their former attorneys to avoid potential lawsuits. Often, a law firm will have a policy regarding references that only allow them to provide a job title and dates of employment.One of the key aspects of references is selecting appropriate references. Ideally, you should choose people who know you in a work setting - former employers, partners, judges, clients and peers. They are your best references. You should also consider well-known political, community or business leaders, educators or members of your professional associations. Unless you have already informed your current firm about your intent to leave, do not use current clients, partners or peers as references, as they may jeopardize the confidentiality of your job search.
Typically, you will be asked for three references. However, you will need to have several more references just in case. You should prepare a reference list to give a prospective employer using the following format:
Your name at the top of the page
Names of each reference
Their phone number
Their current titles
Their address
Their relationship to you
Their current company
Prior to preparing your reference list, you should take steps to ensure that your references will in fact be helpful to you. Remember to:


Ask first.

Always ask a person to act as a reference before you provide his or her name to a prospective employer.
Meet or speak with the person to verify information for your reference sheet and ensure that you will get positive references.



Prepare your reference.

Develop a one-page summary about your career objective, practice, reasons for leaving, strengths, weaknesses, work style, and then review it with him or her.



Contact your references when you give his or her name to an employer.

Provide details about the prospective position and what you have to offer.
Share your excitement and enthusiasm.



Ask for feedback after your reference has been contacted.

What types of questions were asked?
What topics were covered?
What concerns were raised?
Make sure to thank your reference.
Click here to contact Harrison
About Harrison Barnes
Harrison Barnes is the founder of BCG Attorney Search and a successful legal recruiter. He is extremely committed to and passionate about the profession of legal placement.
His firm BCG Attorney Search has placed thousands of attorneys
. BCG Attorney Search works with attorneys to dramatically improve their careers by leaving no stone unturned in job searches and bringing out the very best in them.
Harrison has placed the leaders of the nation's top law firms
, and countless associates who have gone on to lead the nation's top law firms. There are very few firms Harrison has not made placements with.
Harrison's writings about attorney careers and placements attract millions of reads each year.
He coaches and consults with law firms about how to dramatically improve their recruiting and retention efforts. His company LawCrossing has been ranked on the Inc. 500 twice. For more information, please visit
Harrison Barnes' bio
.
About BCG Attorney Search
BCG Attorney Search matches attorneys and law firms with unparalleled expertise and drive, while achieving results. Known globally for its success in locating and placing attorneys in law firms of all sizes, BCG Attorney Search has placed thousands of attorneys in law firms in thousands of different law firms around the country. Unlike other legal placement firms, BCG Attorney Search brings massive resources of over 150 employees to its placement efforts locating positions and opportunities its competitors simply cannot. Every legal recruiter at BCG Attorney Search is a former successful attorney who attended a top law school, worked in top law firms and brought massive drive and commitment to their work. BCG Attorney Search legal recruiters take your legal career seriously and understand attorneys. For more information, please visit
www.BCGSearch.com
.
Harrison Barnes does a weekly free webinar with live Q&A for attorneys and law students each Wednesday at 10:00 am PST. You can attend anonymously and ask questions about your career, this article, or any other legal career-related topics. You can sign up for the weekly webinar here: Register on Zoom
Harrison also does a weekly free webinar with live Q&A for law firms, companies, and others who hire attorneys each Wednesday at 10:00 am PST. You can sign up for the weekly webinar here: Register on Zoom
You can browse a list of past webinars here: Webinar Replays
You can also listen to Harrison Barnes Podcasts here: Attorney Career Advice Podcasts
You can also read Harrison Barnes' articles and books here: Harrison's Perspectives
Harrison Barnes is the legal profession's mentor and may be the only person in your legal career who will tell you why you are not reaching your full potential and what you really need to do to grow as an attorney--regardless of how much it hurts. If you prefer truth to stagnation, growth to comfort, and actionable ideas instead of fluffy concepts, you and Harrison will get along just fine. If, however, you want to stay where you are, talk about your past successes, and feel comfortable, Harrison is not for you.
Truly great mentors are like parents, doctors, therapists, spiritual figures, and others because in order to help you they need to expose you to pain and expose your weaknesses. But suppose you act on the advice and pain created by a mentor. In that case, you will become better: a better attorney, better employees, a better boss, know where you are going, and appreciate where you have been--you will hopefully also become a happier and better person. As you learn from Harrison, he hopes he will become your mentor.
To read more career and life advice articles visit Harrison's personal blog.