There's the truth, but then there?s the other truth, or so one who's been amicably laid off (but laid off all the same) from her law firm might be led to believe. After all, the typical laying-off scenario is as follows: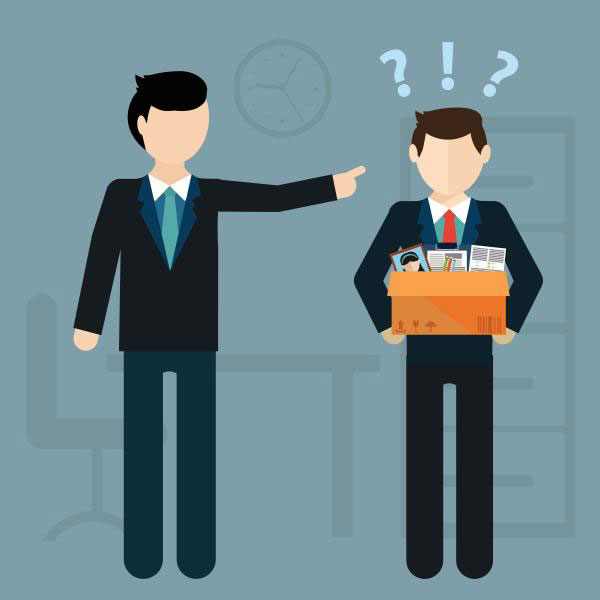 Law Firm: Associate, we've decided to let you go. However, we're giving you four months to stick around while you're looking for something new. Get it? You've got a job, still, for four months. And we're not going to run all over town telling people we asked you to leave, either. You've got a good recommendation. Best of luck.
Associate: Thank you.
During those four months while still "employed" at her law firm, the associate will presumably be looking for a new way to pay off her student loans, which will call for explaining why it is that she's jumping ship from her current firm. Should the associate mention the layoff to recruiters as her reason for seeking out new employment?
Lysa Selfon Puma, of Wise Counsel LLC, says that a laid-off employee isn't obligated to disclose the layoff if there's a satisfactory alternate reason for why she is changing firms. Says Puma, "If the attorney has reasonable explanations for why he or she wants to leave the firm and any references from that firm would support those reasons, then that attorney would not have to tell the recruiter that he or she was a victim of a layoff. However, if no rational explanations are to be had, the attorney should inform the recruiter of the layoff and the two of them will work together to frame the situation in the best light."
Weighing in on the full disclosure side of the issue are Alison Orchant of TMP Worldwide eResourcing, and Carey Bertolet of BCG Attorney Search.
Orchant explains, "As a legal recruiter, I would expect to be told the entire truth from a candidate seeking a new position with our assistance. Even if the associate limits the amount of information on an interview, or we limit the information in our candidate presentation, an attorney should always be factually honest with prospective employers. Integrity is part and parcel of the practice of law."
Bertolet says that even if a law firm and a laid-off employee collaborate on an end-of-employment story, if the associate was in fact laid off, that should be disclosed. "Getting your 'story' straight with a firm just doesn't sit right with me individually. But I do understand why firms and lawyers agree to those arrangements. And it certainly happens. But, at the end of the day, if you are answering a question untruthfully, you are answering a question untruthfully. The fact that it is sanctioned by your old firm doesn't make it more true."
In short, there is no one plain answer to the question of whether to disclose a layoff to recruiters when the laid-off associate and the old firm can agree on another story for why the associate is looking for a
new job
. Even among the recruiters themselves, a variety of factors - including plausibility, conscience and personal preference - factor into what should be said about the circumstances surrounding leaving your job.
So if you are trying to figure out what to say about why you're looking to change firms, perhaps your first step ought to include a conversation with each recruiter you're thinking of using about what he or she would expect to be told by a laid-off candidate whose firm would play along with a story that she was leaving voluntarily. Moreover, you should also find out what each would tell firms about why you're leaving your old firm, as that also varies from recruiter to recruiter.
And if you're not dead certain that the real truth is the truth for you, be sure to conduct that initial discussion from a pay phone.
Arin Greenwood is a freelance writer who earned her JD from Columbia University Law School and is now in Saipan clerking for the Northern Mariana Islands Supreme Court. Saipan is a tropical island near Guam.
See the Top 32 Reasons Attorneys Lose Their Jobs Inside of Law Firms to learn some of the most common reasons attorneys are fired or let go from law firms.