If there are any useful forms of information you believe we should include on our site, please do not hesitate to contact us so that we may put it on here.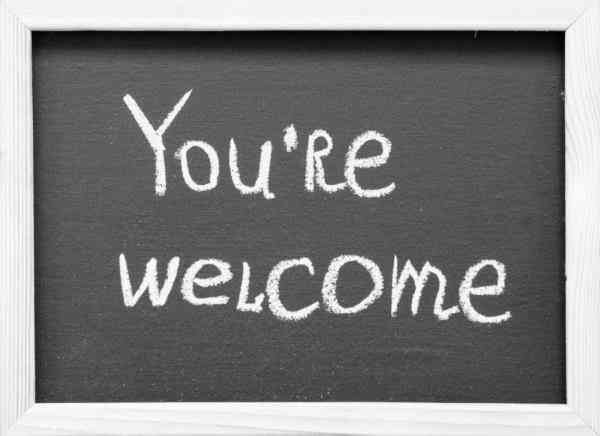 Texas Associates Speak Out on Quality of Life
Survey reveals cheers, jeers for Texas firms, as reported by Texas Lawyer.
Partners Behave: Associates Are Rating You
How young associates can safely pick a bone with the boss, as reported by the New York Law Journal.
The Making of a Partner
To many associates, the process of election to partner remains a mystery, as reported by the New Jersey Law Journal.
The Perfect Storm
Events combined to decimate M&A work in 2001, prompting comparisons to dark days of the early '90s. Which downturn is worse? As reported by The American Lawyer.
Dealing With Evaluation Anxiety
Evaluations have taken on an importance that they never had before. Associates are not only judged on the basis of their work skills and performance targets but now have the added anxiety that termination could be the result of a less than glowing review, as reported by the New York Law Journal.
Layoffs in the Legal Profession
Cutbacks, quality assessments, workforce realignment, natural attrition -- these are just a few of the terms being used by law firms to soft pedal the increase in layoffs being seen throughout the legal profession. Altman Weil consultant Virginia Grant discusses why the frequency of law firm layoffs is often unknown, what types of firms, practices, or individuals are at risk, and creative alternatives for firms facing declining economics.
Part-Time Schedules Rarely Used by Partners, Associates
Although 95.9% of U.S. law firms allow part-time schedules for lawyers, only 3.5% of all lawyers work part-time. In December 2001, the National Association of Legal Placement (NALP) released its annual report on part-time schedules for lawyers. According to the report, the availability and use of part-time schedules varies depending on firm size, geographic location, and law firm culture. While larger firms are more likely to offer part-time schedules, lawyers in firms with fewer than 100 lawyers are more likely to work part-time.
All I Want for Christmas Is My Billables
A humorous look at law firm economics in 2001 by The Rodent.
Disarming the Clerks Race
Judge offers proposal to slow recruitment process, as reported by the Legal Times.
Junior Associates: How to Survive the Slump
How to succeed in these difficult economic times, as reported by the New York Law Journal .
Legal Market Feeling Pain in All Corners
More layoffs, in-house woes, and little work for new grads, as reported by the Legal Times.
Staying the Course on Salary
Firms' starting pay levels off after years of sharp increases, as reported by The National Law Journal.
Back in Style
As deals go south and the economy worsens, Silicon Valley litigators make a comeback, as reported by The Recorder.
So You Want to Switch Your Practice Area?
A comprehensive guide to changing your legal specialty written by BCG Attorney Search Director Recruiters Harrison Barnes.
That was Then, This is Now
Performance-based cuts, layoff rumors? Sounds like the atmosphere at firms in the early 1990s, as reported by the The Recorder.
Positioning Your Career in Today's Market
Advice from the Dean of Career Services at a top law school, as reported by the New York Law Journal.
North vs. South
Northern California firms were tops in profits in 2000, but will a bad economy mean a comeback for L.A.'s top players? As reported by The Recorder.
Boston Firms Embrace Bonuses Over Jacking Up Salaries
Salary wars lose steam as firms watch economy, and turn to bonuses, as reported by the Boston Law Tribune.
Why Do They Leave? What Will Make Them Stay?
A new study on lateral lawyers provides answers, as reported by the New York Law Journal.
Narrower Is Better
Niche experts increasingly make partner, as reported by the Miami Daily Business Review.
Lateral Hires Say Most Expectations Are Met
Fulfilled expectations are the cornerstone of satisfaction within any relationship, and especially so for lateral hiring, as reported by the New York Law Journal.
After the Gold Rush
With IPO work dried up, Southern California lawyers are turning to litigation and bankruptcy, as reported by The Recorder.
Experts Offer Advice on Landing a Job
An inside look at the hiring process, from the perspective of a managing partner, a hiring partner, and a general counsel, as reported by The Legal Intelligencer.
How to Avoid Mistakes When Fixing Mistakes
Advice on how to correct and avoid mistakes in the practice of law, as reported by the New York Law Journal.
Developing Business: A Client's Perspective
How to attract clients in the new economy, as reported by the New York Law Journal.
Eliminate Lockstep Model and Reward Performance, Not Time Served
The benefits of a performance based compensation system, as reported by the New York Law Journal.
Thinning the Herd
A troubled economy means fewer associate hires and the ax for poor performers, as reported by The Recorder.
Corporate Crusaders
In pro bono projects across the U.S., transactions lawyers are using their business acumen to change the face of the inner city, as reported by The American Lawyer.
Uncommon Causes
Lawyers are discovering innovative new ways to practice public interest law, as reported by The American Lawyer.
Firm Salaries and Other Statistics
Charts of salaries and benefits at major firms in the U.S. from Findlaw.com.
Lateral Moves Becoming a Way of Life
Associates are changing firms much more frequently than they used to, as reported by the New York Law Journal.
Life as a Lateral
Tips for succeeding as a lateral, as reported by The Legal Intelligencer.
First Impressions
Advice for the first interview at a law firm., as reported by The American Lawyer.
How to Choose the Right Firm
A discussion of the factors to consider when selecting a law firm, as reported by the New York Law Journal.
Switching Jobs - Sans Stress
Advice for adjusting to a new firm, as reported by the New York Law Journal.
American Corporations and Their Lawyers
The law firms that represent the 250 largest corporations in the U.S., as reported by The National Law Journal.
Pro Bono in 2000
A discussion of Pro Bono work, requirements, and significant cases during the past year, as reported by The National Law Journal.
The Importance of Law Firm Reputations
An analysis of why attorneys often choose to practice law at prestigious firms, even though other firms offer higher job satisfaction and comparable pay, as reported by The American Lawyer.
Associates Opting for Assignments Abroad
U.S. Attorneys are increasingly being recruited to work in foreign countries, as reported by the New York Law Journal.
The Clerk Race
Is race a factor in the choosing of Supreme Court clerks? Read this article and decide for yourself.
Advice for the Debt-Impaired
Life is not always a bowl of cherries for attorneys, even those with large salaries. Law school debt continues to haunt many lawyers a number of years after they've started their careers.
Digging Yourself Out of Debt
Helpful hints for young attorneys trying to avoid serious financial problems
Your First Years As a Lawyer: An Owner's Manual
Job satisfaction is a critical issue for all new associates. You'll want to read this helpful discussion of what you should expect in your first job as an attorney.
Firms? Public Interest Work? Government? In-house? Where Should You Practice?
Your professional and personal lifestyle goals should help you decide where to practice. Of course, money is always another key factor in deciding which types of offers to pursue.
Planting Yourself in the Right Soil
You need to practice the type of law that best suits your intellect, personal lifestyle and pocketbook. It's critical to do a little self-analysis early in the game if you want to enjoy your work.
Balancing Your Office Life With Your Personal One
Make sure you don't neglect your personal life in pursuit of your career goals. You'll never achieve true happiness if you're neglecting either your personal life or professional life, particularly when you're starting your career.
Fifteen Rules for Winning As a Junior Associate
Helpful tips for surviving the perilous waters each junior associate will encounter at some point.
Here's the Big Picture on Changing Jobs
How to approach your job change. A global view of what it's like and what it means to switch roles.
Strategies for Self-Assessment
How to compile a useful self-assessment before making a career change. This article will direct you to many helpful resources (such as the Meyers-Briggs personality assessment test) that will help you become much more self-aware while designing a satisfying career path for yourself.
Taking Stock: Evaluating Your Current Position
Here are some pointers for evaluating your current employment situation so you can carefully decide whether or not you really want to change jobs at this time. Learn how you can determine if your current work is leading to a dead end or the fulfillment of your professional goals.
The Keirsey Temperament Sorter II
Here's a quick, personality assessment test you can take online. Try it!
Taking Control Over Your Career and Your Life
Make sure that your legal career is serving your best interests. Become aware of what you need in a job to truly enjoy it. Knowing what you need and finding it through your work.
Why You Should Never Kill a Mockingbird
It's important to discover what your deepest values and beliefs are so you can be sure your work complements them.
Through the Looking Glass - Your Options in the Law
Explore the various ways you can practice law. You may have more options than you think!
A Firm Choice
You need to be very specific when conducting your job search. You'll have to choose a setting, field (or industry) and detailed duties and responsibilities that you'll enjoy handling. This is an excellent, in-depth article that should prove helpful to many attorneys.
The Path Through Private Practice
Tips for navigating the waters based on your personality and the type of law you enjoy practicing the most.
Exploring the World of Small Firms That Represent Individuals
There are many alternative approaches to practicing law that include smaller firms, public interest groups and nonprofit entities.
Taking Control of Your Career and Your Life: Law Letters
Here's a discussion about the nature of practicing law and the different personality types that fit most lawyers. Very metaphysical!
How to Search for Satisfying Positions
A brief article on how to begin your search for a legal position. Brevity is the soul of wit...
Tips on Writing a Persuasive Cover Letter
Don't just write a letter; sell yourself! You are your best source of marketing...
General Outline for Cover Letters
Those who fail to plan, plan to fail...
The Best College Cover Letters
Here are some examples of the best cover letters that can be written.
Helpful Hints for Writing Cover Letters
Andrews University provides some important composition tips for writing cover letters.
Selling Your Skills on Paper: More Cover Letter Tips
Your cover letter should be perfect after reading and following these suggestions.
Guide to Proper Grammar and Style by Jack Lynch of Rutgers University
Don't write like a fool! Review these tips provided by Mr. Lynch.
Biting Off More Than You Can Chew
How to turn that "to-do list" into something manageable.
Nifty Mortgage Calculator
Just exactly what can you afford with your new turbocharged salary?
Terrific Site Where Working Parents Can Find Helpful Information
Are you Mr. Mom? Don't fret, advice is on the way from this incredibly helpful and supportive website.
Website Addressing Working Women's Issues
Working women get support at this terrific website.
The Growth of Career Coaching
Though this was once just an executive perk, lower-level staff members are now pursuing this type of help (video).
Health Leads Wealth
Survey finds that most workers prefer health insurance over salary increases
Surviving the Bad Review
Don't let a negative evaluation rain on your parade; it may be a blessing in disguise.
The Gender Wage Gap
The gap remains, even though the law forbids it (Video).
How to Negotiate a Raise
It's not always easy to convince a boss that you deserve a raise. Check out these helpful tips.
Body Language Savvy
Avoid causing international incidents by understanding body language differences between cultures. Seal the deal and make friends, too.
Mature Work Force Woes
We need to show respect to those in all age groups, including our elders (Video).
Employment Opportunities in the U.S. Department of Justice, Antitrust Division
You can become a U.S. Marshal or at least work with one.
Department of Justice Career Opportunities; You Can Even Work for the Border Patrol!
Step out of that truck with your hands up! Challenging job opportunities, brought to you by the DOJ.
Make Your Resume a Killer
Present your job history in a persuasive, thorough and accurate manner so you can land that dream job!
Finding Satisfaction in Your Legal Career: Taking Control Over Your Career And Your Life
How to make conscious decisions regarding your future, never leaving happiness to mere chance.
Taking Stock: Evaluating Your Present Position
Important items to consider when appraising your current job. What to take seriously versus what to discount.
Enforcing the Legal Profession's Values in Law Firms
Who is responsible for enforcing ethics and values within a firm? The answer is contained in this article.
The Florida Bar Quality Of Life/Stress Management Committee
Principles to keep in mind while trying to become a satisfied lawyer.
The Wall Street Journal
Excellent, career-oriented articles from the Wall Street Journal.
The Legal Zoo
A "Field Guide" to the typical law firm partners: Hurricane Fred, the True Believer and the Pink Elephant (among others).
Ms. Legal Lonelyhearts
A funny advice column described by some as a legal version of "Dear Abbey."