Five or more years into the real estate boom, real estate lawyers are still a hot commodity in Chicago law firms, maybe the hottest.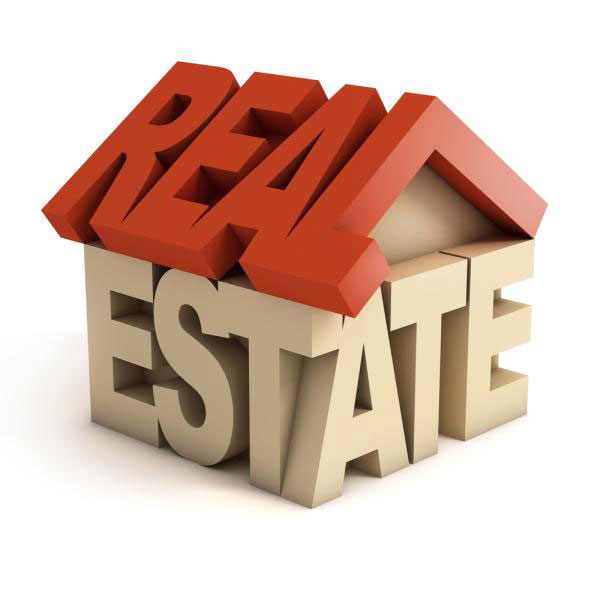 'Areas in law get hot and cold aIl the time." said Alan J. Rubenstein, executive vice president of Chicago Legal Search Ltd.
But with real estate lawyers, "When we start getting into a five-year cycle of constant demand, that's unusual," he said.
Seventeen Chicago-area law firms currently are asking his company to find high-quality associates for commercial real estate work, kubenstein said.
Vanessa K. Alvarez. recruiter at the Chicago office of BCG Attorney Search, a national firm, said real estate law is practice area an greater demand right now.
"A year ago, she said, "it was bankruptcy." Out of 20 job openings for lawyers on BCG's national Web site Monday, six were for real estate lawyers.
In Chicago, Rubenstein said, some firms "are looking for multiple associates. That's very unusual," Asked why the field continues to boom,
Stephen L. Berger
, head of the real estate group at Neal. Gerber & Eisenberg LLP responded, "Everybody talks about interest rates."
But Berger thinks more is involved. "It has to do with the availability of debt and equity . -. which fuels real estate activity," he said. "Perhaps people can get a higher rate of return in real estate investments."
Because of that, people and corporations with money to invest and banks and insurance companies with money to lend want to put that money in real estate, he said.
At Neal, Gerber's real estate group, "As quickly as we add people," he said, "we find there's still demand and still need to fill a slot."
The firm represents many real estate trusts and privately held companies that invest, Berger said. Lee M. Smolen, head of the Chicago real estate practice group for Sidley, Austin, Brown &
Wood LLP

said the high activity is "not just a Chicago phenomenon."
Real estate business also is brisk at Sidley's offices in New York. Los Angeles and Washington, D.C., he said. "Sidley is very much out there looking for good quality people because of the explosive growth in our real estate area," Smolen continued.  
Interested in these kinds of jobs? Click here to find Real Estate jobs.
Real estate business for Sidley is especially brisk in the finance area, Smolen said, the type of business known as CMBS, or commercial mortgage backed securities.
He said this means "origination of commercial real estate loans for securitiration" or to sell the loans as securities, Robert 1'. Buday, a partner in the real estate practice group at
Kirkland & Ellis LLP

said he joined the firm in 1999 as the 12th real estate lawyct The firm now has nearly 40.
Kirkland's core real estate practice. he said, is representing institutional investors.
Asked what sort of lawyers qualify for typically seek associates with at least two to three years of experience, generally in the real estate field.
"But in the last year or two, I placed a couple folks with no real estate experience." Rubenstein added, Those lawyers were hired "based on their smarts, based on their academic background and the firm they were coming from."
A young lawyer who wants to get out of litigation, for example, and go into real estate usually cannot announce this at his finn because it's "political suicide." Rubenstein said.
The firm might not have an instant opening for a real estate lawyer, and the heads of the litigation group would sour on this person.
Such a young attorney might seek to go to a
new firm
. She might tell a recruiter, Rubenstein said, "
I'd be willing to take a step back in class year or a step back in compensation in exchange for somebody training me in this new practice area.
"
Sometimes a lawyer will make such a switch. Rubenstein said, because he or she in the long run wants to switch to working as an in-house
corporate lawyer
for a better quality of life.
It's much easier to go from a law firm to in-house if one has a transactional or real estate background, he said. According to Alvarez, the opposite change, from in-house attorney to
lawfirm
associate, is very hard to do in the real estate field — despite desire.
She said her company
gets a lot of calls from in-house lawyers who want to go into real estate at a law firm because this is hot.
But
law firms want real estate lawyers from other law firms, Alvarez said, in the belief that associates from other firms bring the most easily transferred experience.
In Alvarez' opinion,
the demand for real estate attorneys got hotter in the
last year or so because investment money on the sidelines came back into play when the economy started to improve.
Another factor, she said, is that real estate practice groups in law firms have historically been among the smaller and lesser known practices.
Thus, summer associates don't hear of it and don't choose it, she said, so firms go into the lateral hiring market for real estate associates.
No one interviewed for this story could predict how long the high activity in real estate will last. Rubenstein said if interest rates rise sharply, "This will start to wind it down." Berger did not entirely agree.
An attorney for 34 years, he said real estate has been active except for a real estate recession in the late 1980s and early '90s.  
Interested in these kinds of jobs? Click here to find Real Estate jobs.