The 'do-it-yourself' home improvement craze is spreading. From painting to flooring, more and more people are embracing the idea that they can do it themselves. Since we're in the business of career improvement, so to speak, we wondered whether there is a renewed interest in do-it-yourself job hunting. In other words, does it pay to handle your own job search?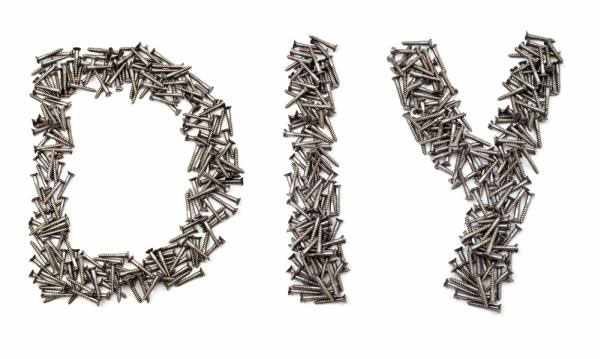 As an initial matter, recruiting firms cannot be responsive to each and every lawyer. For example, independent recruiters do not handle entry level searches; that type of recruiting is often done directly at the law school level. Depending on a lawyer's background and the goals for his search, his resume may or may not be responsive to recruiting searches. For those individuals who have the type of background that is well-suited to one or more positions handled by a recruiting firm, then there are few, if any times when it would benefit that lawyer to "do it themselves" when it comes time to apply to firms.
One of the
most important functions of a good recruiter
is to serve as a consultant. As you approach the job market, isn't information the single most important resource? On your own, how do you know who is looking? How do you know whether you will be considered? If you have some information that certain firms are looking, where are they in the hiring process? It is important to understand that there are nuances in the job market that can affect a job search in subtle or dramatic ways. Although through contacts, friends, and colleagues, it is often possible to glean some information about one or two firms that may prove interesting, do you understand the market as a whole? A good recruiter explains the entire playing field, not just one or two players.
Having access to all the information an informed recruiter has (recruiters at BCG update themselves daily on
breaking legal news
, firm personnel transitions, and relevant business trends) in and of itself mandates using a recruiter. Later, we will also illustrate why most firms prefer to use recruiters for their candidate searches, even though there is a fee involved. The easiest way to address the "DIY" question from the job seeker's side is to give examples of situations where candidates may understandably believe that they are better off handling their own job search. That is rarely the case, however.
Example 1: You know your "dream firm." The single biggest mistake we see is candidates who approach their ideal employers
at the wrong time
. Why does it matter? It matters because in most circumstances, if the firm is not interested in a lawyer with your experience, credentials, and level of expertise, they will reject (or disregard) your resume. Furthermore, you may have just wasted your shot at interviewing with that firm. Some firms (not necessarily all), once they reject a candidate,
will not reconsider that candidate
. I encourage you to think about that for a minute: If you approach a firm on your own before understanding whether that firm has a need for someone with your background, you may be rejected. If they do need someone with your expertise at a later date, they will have a record that you have already been rejected. Thus, the difference may have only been timing. A good recruiter will submit you only when you have a good shot at getting an interview. A really good recruiter will be able to use his or her insight and contacts to arrange to submit you at a time when the consideration you receive will be optimal.
Example 2: You know your "target audience." Many lawyers rationalize that they know they only want to work for a 10 to 20 person firm who practices a certain type of law. Knowing the universe of firms who fit that demographic in their city, the lawyer will simply target those firms on their own. The problem? In addition to the timing problem described above, which cannot be understated, you may miss out on opportunities. When a lawyer targets firms based on demographic information, he or she may miss out on firms that are outside of that demographic, but that would be an excellent place for him or her. I hear that lawyers want to go to a smaller environment, or a mid-sized firm, or a white shoe firm. I always investigate why it is they perceive that that type of environment suits them. More compensation, or more responsibility? More flexibility or better opportunities for business development? The point is that generalizations are just that, and with a recruiter, you may very well discover that your job is with a firm that you wouldn't have initially thought of.
Example 3: You know that if you could just explain to the firm how much you wanted the job, they'd interview you. Although a smashing resume with on point experience is a great start, explaining the motivations behind approaching a particular firm or explaining anomalies in your background may make the difference in whether or not you get an interview. In the overwhelming majority of case, a lawyer isn't in a position to advocate his or her own case to a firm. In fact, it may be difficult for a candidate to even follow up and get a status on his or her candidacy. Recruiters are different. BCG is happy to report relationships with firms that are based on providing information on our candidates, and advocating for them. Firms and recruiters often have relationships which are based, in part, on making sure that the firm is properly considering and recruiting the right types of lawyers for their jobs. Simply put, most firms do not have relationships with individuals who approach them for jobs. We heard a story about a large firm who held a reception for young lawyers in order to tell these lawyers about how great it was to work there. When many of these attendees applied, they received no response of any kind. No phone calls were returned. This firm works with BCG and makes decisions on their candidates generally within a two week period.
Why is it, then, that firms seem to be more responsive to recruiters, when recruiters cost them money? It's actually a fairly straightforward answer: good recruiters provide value to law firms that are well worth recruiting fees for any particular hire. One firm recently gave BCG two jobs, and informed us that there were only 2 other recruiters they would trust with the searches. One of the benefits, the firm told us, is they knew they would only receive quality candidates. Therefore, recruiters streamline the hiring process so that firms are not paying internal personnel to filter through resumes received from other sources.
Some firms do receive resumes from sources outside recruiters, of course. Even so, BCG recently met with one hiring coordinator, who showed us her laptop. She said that she had 160 resumes from attorneys who had applied on their own and she had only a 40 minute break to consider all of them. She could recite almost from memory, however, the applicants through BCG. Which candidates are getting the best consideration in that instance?
There are at least two more examples demonstrating the utility of recruiters to the hiring process. One large New York firm contacted our office to let us know that even though they were removing a particular job from their webpage's recruiting section, it was still active. The hiring partner, however, was discouraged by the caliber of attorneys applying for the position, and wanted only those pre-screened by recruiters. In another instance, a boutique firm contacted BCG to handle a search, even though the webpage clearly stated that they did not want to be contacted by recruiters.
None of this is to suggest that it's impossible to get a job without a recruiter. That is certainly not the case. However, given the above examples, consider whether you would benefit from the consulting, the contacts, and the
consideration a recruiting firm such as BCG
.