Kevin Culligan's decision to enter the legal profession did not stem from a lifelong ambition to become an attorney but, rather, from an experience he had while helping some of his friends as an undergrad at Colgate University in Hamilton, NY, more than 30 years ago.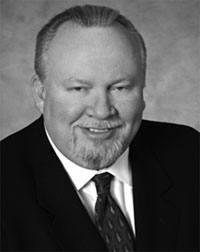 Kevin Culligan
"Some of my college roommates were very colorful and interesting people who from time to time were asked to visit and talk things over with the university's judiciary board," he said. "The 'J board' was a tribunal charged with responsibility for adjudicating complaints about the conduct of students and their academic performance. Students charged with violations were entitled to be represented by other students. I represented [my roommates] a couple of times, and I liked the process very much and got some good results, so I figured that some day I might try my hand at being a lawyer."

Culligan should thank his roommates for getting into trouble, because he is now a partner at prominent international law firm King & Spalding, LLP, where he has a flourishing intellectual property practice with a number of big-name clients, including Bank of America and Becton, Dickinson and Company. The bulk of his practice, which is located in the firm's New York office, focuses on the litigation and trial of patent infringement matters.

He said that most of his work involves subject matter in the medical-device, biotechnology, and pharmaceutical fields. He has represented a number of large international companies in patent infringement actions involving diverse technologies that include chemical disinfecting solutions and pharmaceutical compositions for Alcon Laboratories, Inc., medical devices for Arrow International, and medical devices, monoclonal antibodies, and immunoassay products for Becton, Dickinson and Company, among many others.

Culligan said that one of the matters he was particularly "proud of" was his representation of College Savings Bank in a high-profile patent infringement case (College Savings Bank v. Florida Prepaid Postsecondary Education Expense Board). He ended up arguing the case before the United States Supreme Court after prevailing in the United States District Court and the United States Court of Appeals for the Federal Circuit.

"It's a rare opportunity for a patent lawyer to argue before the United States Supreme Court," he said.

Culligan graduated from Colgate University in 1976 with a degree in biology. He earned his law degree from Cornell Law School in Ithaca, NY, in 1980. That same year, he joined intellectual property boutique Fish & Neave in New York. He became a partner at the firm in 1989. In addition to handling a number of big cases while at Fish & Neave, Culligan also served on the firm's managing committee from 2000 to 2004 and as acting managing partner during portions of 2002 and 2003. In June 2004, he joined King & Spalding as a partner.

Culligan said that he became interested in working at King & Spalding while working on a case alongside attorneys from the firm when he was with Fish & Neave.

"Their written work product was first-rate," he said. "And their performance in the courtroom was top-notch, too. I liked the firm's sense of fair play, of taking the high road, and the professional courtesy they extended not just to me as a lawyer representing a client with them on the same side but also to the adversary and the court. I had the impression that the firm takes the high road and does the right thing because it's the right thing to do, even if it's hard […]. I have found that the culture at King & Spalding is just as advertised: it's collegial, it's supportive, and it's professional.

He said another positive about joining King & Spalding was that he was given the opportunity to help "augment" the firm's intellectual property practice, which he said was one of the highlights of his career.

"When we came here, there was a very strong trademark practice in New York but no patent litigators," he said. "And to get that practice started and off the ground and now firing on all cylinders…it's nice to be a part of that."
 
About King & Spalding
King & Spalding, LLP, has been at the forefront of providing excellent legal services to its clients for more than a century. Since its establishment in 1885, the firm has had a tradition of attracting and developing many of this country's finest lawyers. Among them are Griffin B. Bell, former Attorney General of the United States, and numerous other lawyers who have held high-level positions in the federal and state governments. The partnership also includes two past presidents and an additional nine members of the American College of Trial Lawyers, two past presidents of the American Health Lawyers Association, and three past presidents of the National Association of Bond Lawyers.

Today, from offices in Atlanta, Washington, DC, New York, Houston, and London, the firm continues to provide the highest caliber legal counsel to clients from the United States and abroad. King & Spalding, LLP, currently represents more than 250 public companies, including more than half of the Fortune 100 companies. The firm also represents hundreds of clients with new ventures and mid-sized companies in emerging industries. Longstanding client relationships are among the surest barometers of a law firm's success in terms of meeting its clients' needs for legal services. King & Spalding, LLP, lawyers pride themselves on developing continuing client relationships that are productive, professional, and collegial.

He said other career highlights include his involvement in the College Savings Bank case and being a member of the Polaroid team in the landmark Polaroid v. Kodak patent infringement case early in his career. The Polaroid team recovered almost $1 billion from Kodak, which until just last week was the single highest amount ever awarded for patent infringement.

Culligan has also utilized his experience and expertise to teach others; he has lectured at several different law schools over the years about patent misuse and licensing and about patent prosecution. He also speaks at CLE (continuing legal education) classes. This month, he will be speaking at the Practising Law Institute on patent basics for non-specialists.

Culligan had the following advice for law students:

"I think every law student should go to the very best law school that they can get into and then make the most of the experience. That opens all sorts of doors. Employers are receptive to people who work hard in law school and who go to the very best law schools; you can practice at the highest levels of the profession by making sure that that foundation is there."

"When they're interviewing," he continued, "I suggest that law students interview with as many firms as possible. If you can get your foot in the door, go talk to them. I firmly believe that as surreal as the interviewing process may be, you can get a very good sense of the different tenors of the firms you visit; and I think they are very different. At the end of the day, you walk away from the firm with some idea of the kind of people that stalk the hallways and how they treat each other…and if you're going to invest so much time and energy, you ought to do it with people you genuinely like and who treat you in a collegial and fair way."

Culligan was born and raised in Monticello, NY. He's been married for more than 26 years and has three children: a son (23) and two daughters (19 and 15). He said his hobbies include restoring and riding vintage motocross bikes and talking to people around the globe using his collection of Ham radios.