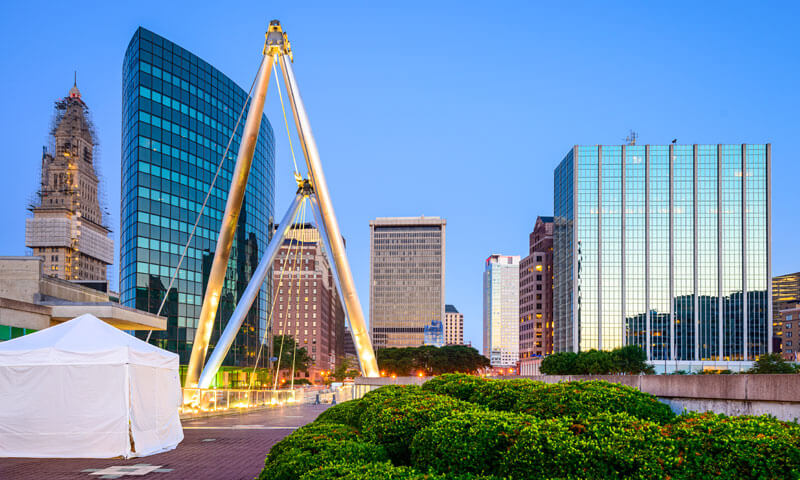 Connecticut, because of its close proximity to New England and New York City, has emerged as a corporate nerve center, serving both Connecticut companies and Fortune 500 multinational companies. Most of the law firms in Connecticut are concentrated in Hartford and Stamford. Though Connecticut's legal market is modest, it is home to several well-respected law firms, including Cummings and Lockwood, Wiggin & Dana, and Day, Berry & Howard. Law firms based outside Connecticut with satellite offices here include Kelley Drye & Warren, Paul Hastings, and Nixon Peabody.
Litigation and corporate positions dominate the job listings in Connecticut. However, there are firms looking for mid-level attorneys in a variety of practice areas, including healthcare, IP, energy, employment, and bankruptcy. Of course, firms are always interested in partners with a minimum of $500K in business. Because of Connecticut's location, law firms here are very interested in New York or Boston attorneys with large-firm experience. Law firms are looking for stellar candidates, even though the Connecticut legal market is smaller and salary range lower. Thus, Connecticut law firms often provide a lower billable hour requirement and more of a "lifestyle" environment.
Connecticut has a variety of destinations to visit. A few of the more popular tourist regions include Hartford, New Haven, Mystic, and the Connecticut River Valley & Shoreline.
As the most metropolitan region in Connecticut, Hartford is Capital Country. New Haven is home to incredible arts, science, and nature, including the Eli Whitney Museum and Yale University. Mystic is home to Mystic Seaport, a fascinating aquarium; casinos; and several quaint inns and bed and breakfasts. The Connecticut River Valley and Shoreline is a 20-town region, perfect for weekend vacations, providing a variety of entertainment options such as golf, river cruises, historic attractions, and gorgeous beaches. For quality dining, try Thomas Henkelmann, the City Limits Diner, Rebecca's, Ching's Table, the Elm Street Oyster House, or Baang Café & Bar. Check out Ruth's Chris Steakhouse for the best steak in Connecticut.