Healthcare has been an active practice group for some time. When a practice group is active, and there are not a lot of people in the market doing a certain type of work, attorneys with average qualifications can often move to major law firms in which they would not normally be able to get a position. Here, an attorney who graduated from a second-tier law school, did not do well there and currently works for a small law firm, approached me with his desire to move to a major law firm.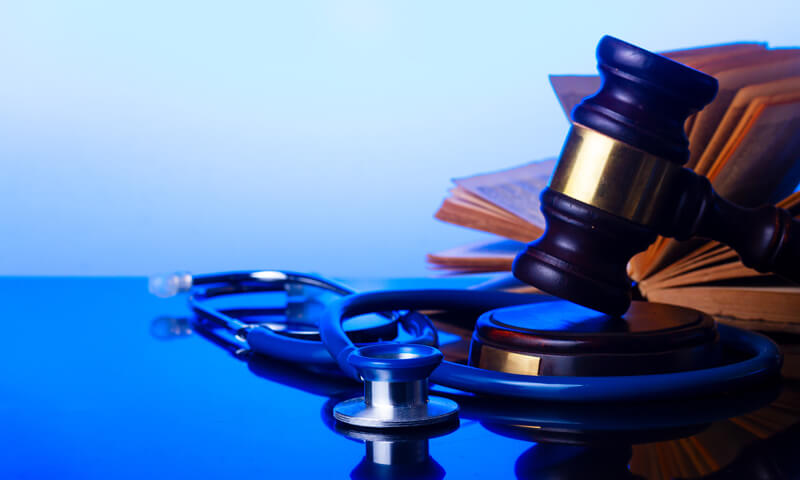 One of the benefits of attorneys that specialize early in their careers is that the specialization will often enable them to
move to large law firms
with which they normally would not be able to get a position. Large law firms love specialist, and this is especially so in practice areas like healthcare. Healthcare laws have been changing for some time and clients of large law firms need people that understand the work.  
I started out working with my candidate, and for the first several months I was not able to get him any interviews. Many of the law firms balked at the quality of his law school and others his grades. Nevertheless, I was persistent and continued presenting his opportunities as they become available. At least twice, my candidate became frustrated and wanted to stop the search because he thought that it was going nowhere. It is difficult for attorneys when they are rejected by firms and are not receiving any interest. In fact, many attorneys believe this process will indefinitely continue. With constant rejection and no positive feedback, many attorneys often give up.  
I see attorneys give up all the time when they are not getting the sort of reception from the market that they want. The issue with selling anything—whether it's a house, a car, or even an attorney—is that all it takes is one buyer. Part of the job of a recruiter is to find a buyer for the candidate and to keep trying until the right firm comes along. I am constantly amazed at what is possible with persistence on behalf of candidates. Candidates that are persistent and continually allow themselves to explore the market tends to do much better than an attorney who gives up. Attorneys who give up do not get the benefit of finding the right buyer for their services. Just because a law firm does not have the work, or would rather hire someone else, does not mean that a person is not a good fit for the law firm.  
The most important thing an attorney can do is stay in the game. I kept this attorney motivated and in the game despite months of setbacks with no interviews. Ultimately, several months into our work together, the attorney received an opportunity to interview with a major law firm. During the interview, the law firm indicated they liked him a great deal and would probably extend an offer. A few days later an offer arrived in his email inbox. The offer was for over 50% more money than he currently made with one of the most largest and prestigious law firms in the world. This is the type of law firm the attorney would never have received a position in during law school nor during our extensive and exhaustive legal job search.  
While I wish I could take credit for doing something brilliant in the search for the attorney, in reality, the only thing that I did right was keep him motivated. I had faith in the attorney and knew with time he would succeed. I also knew that large law firms were consistently having more openings for healthcare attorneys and that few attorneys were able to do that sort of work. By keeping the attorney in the game, I was able to place them with a large law firm that he might have known about on his own but might have also been afraid to after so many previous rejections.
View BCG Attorney Search's Recent Placements
Read BCG Attorney Search Reviews
About Harrison Barnes
Harrison Barnes is the founder of BCG Attorney Search and a successful legal recruiter. He is extremely committed to and passionate about the profession of legal placement.
His firm BCG Attorney Search has placed thousands of attorneys
. BCG Attorney Search works with attorneys to dramatically improve their careers by leaving no stone unturned in job searches and bringing out the very best in them.
Harrison has placed the leaders of the nation's top law firms
, and countless associates who have gone on to lead the nation's top law firms. There are very few firms Harrison has not made placements with.
Harrison's writings about attorney careers and placements attract millions of reads each year.
He coaches and consults with law firms about how to dramatically improve their recruiting and retention efforts. His company LawCrossing has been ranked on the Inc. 500 twice. For more information, please visit
Harrison Barnes' bio
.
About BCG Attorney Search
BCG Attorney Search matches attorneys and law firms with unparalleled expertise and drive, while achieving results. Known globally for its success in locating and placing attorneys in law firms of all sizes, BCG Attorney Search has placed thousands of attorneys in law firms in thousands of different law firms around the country. Unlike other legal placement firms, BCG Attorney Search brings massive resources of over 150 employees to its placement efforts locating positions and opportunities its competitors simply cannot. Every legal recruiter at BCG Attorney Search is a former successful attorney who attended a top law school, worked in top law firms and brought massive drive and commitment to their work. BCG Attorney Search legal recruiters take your legal career seriously and understand attorneys. For more information, please visit
www.BCGSearch.com
.