A bankruptcy attorney with a book of business close to $1 million contacted me for assistance toward finding a new legal position. Bankruptcy law is a niche practice area. Many major law firms do not have large bankruptcy practices, and only maintain a small number of bankruptcy attorneys on staff. This attorney was unusual because they did not have a huge book of business, although they worked for a major law firm as a partner. The attorney sought to move because the work they brought in could not bill out at the firm's high hourly billing rates and, as a consequence had to turn away a lot of work.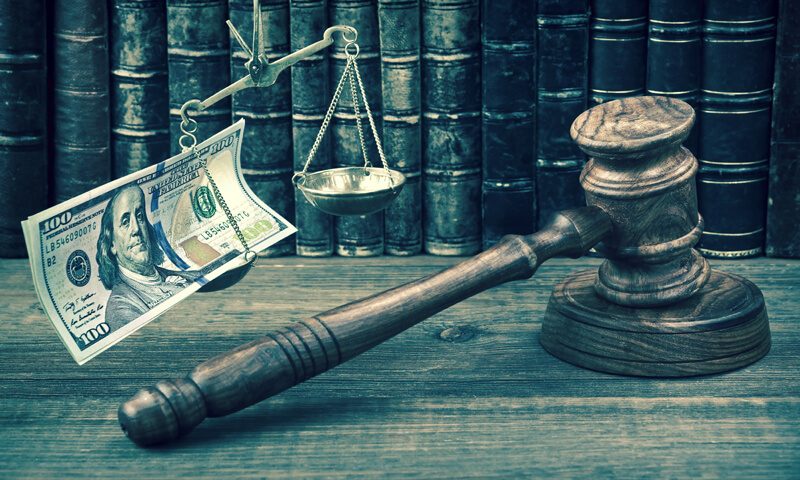 One problem many partners have within major law firms is their compensation and ability to originate business is limited by the ever-increasing billing rates of the firm. This is especially the case with bankruptcy cases where the amount of money that the attorneys can bill is set by the bankruptcy trustee in the matters that they work on. Over the past few years, I have seen an influx of bankruptcy attorneys that approach me looking for assistance finding new positions because the firms they were in or they did not allow them to bill out various types of work at lower hourly rates. In fact, I am currently working with several attorneys that are in this position and are looking for work with new firms.  
The best strategy for attorneys at major law firms who cannot originate business at high hourly rates, is generally to go to smaller to midsize law firms. In the past, bankruptcy attorneys often like to go to bankruptcy boutique law firms that could accommodate different billing structures and where they could work with peers. Over the past few decades, bankruptcy attorneys have more often preferred to work in general practice firms where they can be sent work by other attorneys and also where they can refer bankruptcy clients to other attorneys in the firm for things such as corporate work, nonbankruptcy related litigation, real estate work and other matters to get origination credit. Today, most bankruptcy attorneys tend to prefer working in general practice firms as opposed to bankruptcy boutiques.  
This attorney wanted to work in a national law firm, without exorbitant billing rates and that also allowed them the opportunity to send work to others and also get work from others.  
Because the attorney was looking for a national law firm, I determined in consultation with the attorney that a good list of prospective firms would be those that were branch offices of national midsize law firms. There are lots of very good midsize law firms that do not have high billing rates but managed to expand nationally and are successful doing so. This turned out to be the perfect fit for this attorney. I found several law firms that were interested in interviewing the attorney that also did not have substantial bankruptcy practices in the branch offices.
This attorney was interested in a large portion of the Northeast corridor, and this gave them many firms with which they could speak.
Ultimately, they went to work with the firm that did not have a large national bankruptcy practice but needed someone to help them staff several matters that they were bringing in around the country, as well as someone who had enough work to keep themselves busy. The attorney was able to get a position where they could bring in work at a competitive billing rate, get work from offices of the firm around the country and also have more security in their position. The security came from the fact that by building up their book of business the attorney would be more valuable to the law firm and also have the ability to service more clients.  
One of the most important factors for partners is that the sort of work they do in their billing rates match the firm there are with. It is increasingly common for attorneys in large law firms to move to smaller law firms to grow their books. Many attorneys from larger law firms make more money in smaller law firms when they can bring their work as well as get more work once inside the smaller firm.
View BCG Attorney Search's Recent Placements
Read BCG Attorney Search Reviews
About Harrison Barnes
Harrison Barnes is the founder of BCG Attorney Search and a successful legal recruiter. He is extremely committed to and passionate about the profession of legal placement.
His firm BCG Attorney Search has placed thousands of attorneys
. BCG Attorney Search works with attorneys to dramatically improve their careers by leaving no stone unturned in job searches and bringing out the very best in them.
Harrison has placed the leaders of the nation's top law firms
, and countless associates who have gone on to lead the nation's top law firms. There are very few firms Harrison has not made placements with.
Harrison's writings about attorney careers and placements attract millions of reads each year.
He coaches and consults with law firms about how to dramatically improve their recruiting and retention efforts. His company LawCrossing has been ranked on the Inc. 500 twice. For more information, please visit
Harrison Barnes' bio
.
About BCG Attorney Search
BCG Attorney Search matches attorneys and law firms with unparalleled expertise and drive, while achieving results. Known globally for its success in locating and placing attorneys in law firms of all sizes, BCG Attorney Search has placed thousands of attorneys in law firms in thousands of different law firms around the country. Unlike other legal placement firms, BCG Attorney Search brings massive resources of over 150 employees to its placement efforts locating positions and opportunities its competitors simply cannot. Every legal recruiter at BCG Attorney Search is a former successful attorney who attended a top law school, worked in top law firms and brought massive drive and commitment to their work. BCG Attorney Search legal recruiters take your legal career seriously and understand attorneys. For more information, please visit
www.BCGSearch.com
.