09/01/2022
Michelle K. Meek Returns to Jackson Lewis in San Diego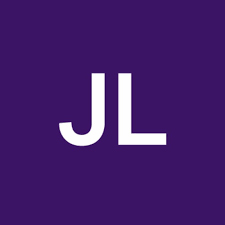 Nationwide employment law firm Jackson Lewis P.C. is pleased to announce Michelle K. Meek has re-joined the firm's San Diego office as a principal. Michelle was previously senior counsel at Buchalter where she focused her litigation practice on representing employers in labor and employment and business matters.
"We are thrilled to welcome Michelle back to the firm," said Co-Leaders of the firm's Litigation group Stephanie L. Adler-Paindiris and Stephanie E. Lewis, in a joint statement. "Having had the privilege of working with Michelle before, we have witnessed firsthand her exceptional lawyering skills and know that she is committed to delivering top-tier counsel to clients. Her business background combined with her legal knowledge will bring great value to both the Litigation group as well as the San Diego office."
Michelle has almost 15 years of experience in litigating labor and employment law matters. She defends employers in single-plaintiff, class and collective actions in state and federal court; arbitration and mediation against claims of employment discrimination; sexual harassment, retaliation, wrongful termination, wage and hour violations; unfair competition; and misappropriation of trade secrets. Michelle also practices before state and federal agencies, including the Equal Employment Opportunity Commission, the National Labor Relations Board, the California Civil Rights Department, the Office of Administrative Hearings, and the Division of Labor Standards Enforcement.
Michelle has significant industry experience in the areas of hospitality and education, including charter and private institutions. She regularly counsels employers on leaves of absence, disciplinary matters, terminations, harassment and discrimination complaints, wage and hour issues, and compliance with federal, state, and local laws and regulations. Michelle also conducts workplace training on a wide array of employment law matters.
"Michelle's skillset in defending employers will be incredibly valuable for employers in California and across the country," said San Diego Office Managing Principal, David G. Hoiles, Jr. "She is a seasoned litigator with extensive knowledge of the state and federal laws that most impact our clients, and we're excited to add her back to our ranks as we continue to remain focused on attracting high-level laterals to the office and the firm."
Michelle earned her J.D. from the University of Southern California Gould School of Law and her B.A. from the University of California, Los Angeles.
Want to read more law firm news?
For past editions of our weekly law firm news, click here.
---
Contact Our Recruiters Now!