03/08/2022
Experienced Litigator Robert Shulman Joins Haynes Boone's Nationally Ranked Insurance Recovery Practice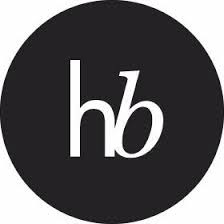 Robert Shulman, who has been involved in some of the nation's most significant insurance recovery efforts for more than three decades, has joined as a partner in Haynes and Boone, LLP's Insurance Recovery Group. Robert will work out of the firm's Washington, D.C., and New York offices.
Robert represents companies seeking insurance coverage for all manner of complex claims, such as those arising out of energy, products, securities, construction, directors & officers, automotive, financial institutions and medical devices, among others. He has successfully argued precedent-setting appeals in federal and state courts across the country as well as conducting international arbitrations and has enjoyed a front-row seat for many high-profile disputes, including representing International Paper Company in a series of trials, mediations, and arbitrations that recouped nearly $1 billion in costs.
He joins a Haynes Boone practice group that likewise routinely handles some of the largest, most complex insurance coverage matters in the world. In its 2022 directory, Benchmark Litigation U.S. ranked Haynes Boone "Tier 1," as one of the Top 7 firms in the nation in insurance litigation. Chambers USA has ranked the Insurance Recovery Practice Group Band 1 in Texas every year since 2005.
"This is a true combination of strength on strength," said Haynes Boone Partner Ernest Martin, chair of the firm's Insurance Recovery Group. "Robert is a first-chair litigator with a keen tactical sense, gained from years of experience, about how corporations can best secure coverage for claims that are often existential in scope. As one of the industry's recognized thought leaders, he adds enormous firepower to our team."
Robert joins Haynes Boone from Paley Rothman, where he was chair of the firm's Insurance Recovery Group. He frequently speaks and publishes about insurance issues, including providing forward-looking analysis into emerging trends, such as coverage for exposures related to climate change and heavy metals in various ingested products, to highlight just two.
"Haynes Boone is a perfect fit for me because it combines a deep and highly regarded insurance recovery bench with established roots in energy, finance, manufacturing and many other industries," he said. "I am thrilled to join a firm with such critical mass to better serve clients in the insurance recovery practice nationally and internationally. The tremendous positive feedback that I have received in just the short period that accompanied my announcement is the best indicator that we will accomplish a lot for our clients as a result of this combination."
The lawyers in Haynes Boone's Insurance Recovery Practice Group have obtained precedent-setting decisions and significant recoveries for clients in myriad cases involving cutting-edge insurance issues. The team helps clients through the entire insurance coverage lifecycle – from obtaining the best available terms and conditions of coverage on the "front end" of policy procurement to addressing and resolving insurance claim disputes through litigation, arbitration, and mediation.
Want to read more law firm news?
For past editions of our weekly law firm news, click here.
---
Contact Our Recruiters Now!