12/02/2020
BakerHostetler Adds Dorothy Cornwell to Healthcare Litigation Practice
Summary:
Cornwell has extensive experience handling complex litigation and regulatory compliance matters within the healthcare sector.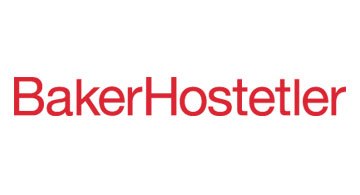 BakerHostetler announced today that Dorothy Cornwell has joined the firm as a partner in its Atlanta office, effective Dec. 1, 2020. Cornwell will be joining the firm's Commercial Litigation team, with an emphasis on the healthcare sector. She was previously a partner at Fox Rothschild LLP.  
Cornwell has extensive experience handling complex litigation and regulatory compliance matters within the healthcare sector. She has provided counsel to hospital systems, physician practices and other health-related entities, and has handled a substantial amount of health insurance disputes, giving her a thorough understanding of the legal nuances involved for both provider and insurance companies. She has also litigated complex issues related to ERISA preemption on behalf of healthcare providers and insurers.  
"BakerHostetler's commercial litigation and healthcare teams have remarkable reputations in the legal field and I'm thrilled to be joining their ranks," said Cornwell. "I'm looking forward to working with Ray Whitman, Derek Bauer and other attorneys across the firm to help clients navigate their way through complicated legal matters."  
Cornwell's background consists of advising numerous health-related entities, including hospitals, physician practices, home health agencies, employer health plans and health insurers. She has handled a variety of issues, including the corporate practice of medicine, Georgia Certificate of Need, the practice of medicine and the supervision of nurse practitioners, physician assistants and other non-physician personnel in various settings.  
"Dorothy has well rounded experience that will benefit all of our provider clients," said BakerHostetler's Atlanta and Healthcare Litigation Practice Team Leader Derek Bauer. "Her familiarity with provider and insurance disputes makes her an incredible asset to the team."  
Cornwell volunteers with the Atlanta Volunteer Lawyers Foundation's Saturday Lawyer Program, where she helps provide low-income Atlantans with legal advice. She earned her J.D. from Emory University School of Law and her B.A. from Duke University.  
"As the healthcare field evolves during these unprecedented times, it's now more important than ever that we provide our clients with seasoned and experienced counsel," said W. Ray Whitman, Chair of BakerHostetler's Litigation Practice Group. "Dorothy's more than 10 years in the industry does just that, and brings a wealth of knowledge to both the firm and its clients."  
With nearly 400 litigators in offices coast to coast, BakerHostetler's Litigation Practice Group represents market-leading clients in virtually every type of case and proceeding, nationally and around the world. The group's roster of litigators includes former prosecutors, veteran civil trial lawyers and former enforcement officials from various government agencies. Recognized as a "go-to law firm" for its deep bench, commitment to client needs and tenacity, BakerHostetler's Litigation Practice Group successfully protects clients in and out of the courtroom.
Want to read more law firm news?
For past editions of our weekly law firm news, click here.
---
Contact Our Recruiters Now!