12/20/16
Cooley Makes Additions in East Coast Offices
Summary
: Cooley had a big week with the addition of six partners in their East Coast offices, three to their international arbitration team and three to their life sciences team.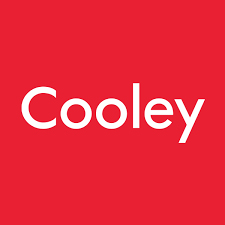 Today has been a big day for
Cooley
. The law firm added three partners from
Chadbourne & Parke
to their international arbitration team. This addition will greatly strengthen their litigation capabilities.
Mark Beckett
, Rachel Thorn and
Marc Suskin
will be in the New York office. The firm also added Jeffrey Libson,
Geoffrey Starr
and Manya Deehr to their life sciences team in New Jersey and the other East Coast offices. Libson and Starr joined from
Pepper Hamilton
and Deehr joined from Life Sciences Law Group.  
Chair of the global litigation department,
Michael Attanasio
said, "This has been another tremendous year for Cooley. We've seen impressive growth coupled with numerous litigation successes for our clients. The arrival of Mark, Rachel and Marc adds a further dimension to Cooley's global litigation practice, as we steer clients successfully through their most complex challenges around the world. We are excited by this addition to our New York litigation team, which strongly complements our already deep bench in London and its extensive international reach, particularly in the areas of international arbitration, asset recovery and public international law. With Mark, Rachel and Marc, the transatlantic depth of our practice will be distinctive among US law firms."  
Beckett will focus on international commercial and investment treaty arbitration, multijurisdictional enforcement actions and public international law. For the past ten years he has been a lecturer at
Harvard Law School
and is a former US member of the ICC International Court of Arbitration. He earned his J.D. from
Rutgers University School of Law
and his B.A. from
Drew University
.  
Thorn will focus her abilities on international commercial arbitration, public international law, international litigation, and US federal and state arbitration law. She earned her J.D. from the
University of Chicago School of Law
and her B.A. from the
University of Wisconsin
.
Suskin will focus on international commercial arbitration and international investment arbitration. He earned his J.D. from
Columbia Law School
and his B.A. from
Yale University
. He also has a Maitrise en Droit and DESS degrees from the Universite Paris I and speaks fluent French.  
Global Chair of the life sciences practice,
Barbara Kosacz
said, "This is a momentous time for Cooley as we continue to grow our life sciences footprint and add further East Coast strengths to our dominant global practice. We've been expanding our capabilities within our life sciences group in areas including IP, regulatory and M&A. We are committed to our clients' success throughout the Mid-Atlantic region and we expect this growth to continue in the coming months."  
Libson is the former chair of Pepper Hamilton's life sciences group. He will focus his abilities on venture financing, securities law, corporate governance, M&A, and strategic transactions.  
Starr will focus on his publicly held and private company clients through their range of matters like debt, equity and capital-raising transactions, strategic transactions, and sophisticated cross-border M&A.  
Deehr will continue her focus on complex strategic transactions, product launch and commercialization support, product and company acquisitions, divestitures and evolving strategies for proprietary positioning to optimize asset value.  
Partner in charge of the Washington D.C. office,
Mike Tuscan
, said, "We work with some of the most innovative and active companies in the life sciences space, so it is important we continue to enhance our group and provide top-tier counsel for every step of a company's success. We're excited to leverage these partners' extensive accomplishments to strengthen our life sciences practice, particularly in this thriving Mid-Atlantic region."
Want to read more law firm news?
For past editions of our weekly law firm news, click here.
---
Contact Our Recruiters Now!