01/27/15

DLA Piper Adds Trio of Partners in Singapore
It was announced on Monday that a trio of partners have joined the Corporate Group in the Singapore office of
DLA Piper
, according to a news release from the firm.
Myles Hankin and John Viverito come to the firm from
Gibson Dunn
in Singapore and Joseph Bauerschmidt joins the firm from
Jones Day
in Singapore.
All three have worked together in the past and are being reunited with DLA Piper.
Hankin has more than 15 years of experience in natural resources, energy, infrastructure, construction, project finance, mergers and acquisitions, lending and structured finance, real estate and corporate transactions. Hankin has worked in Singapore, Mongolia, Myanmar and Thailand.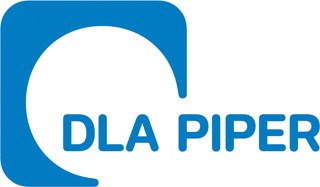 Viverito comes to the firm with more than 20 years of experience practicing law in Asia. His experience includes mergers and acquisitions, general corporate and commercial transactions, real estate and structured finance. He has represented clients in the development of power plants, mines, refineries, pipelines, mass transit projects and telecommunications projects. Viverito is the co-chair of the Energy Committee of the American Chamber of Commerce in Singapore.
Bauerschmidt comes to DLA Piper with more than 20 years of experience in mergers and acquisition and capital markets. He also has experience in the energy sector. He has worked as an engineer in the oil and gas industry and worked on Wall Street prior to moving to Asia in 1997. He has worked on multiple NYSE, NASDAQ, Indonesia and Singapore IPOs.
Viverito has been named the Office Managing Partner for the firm's office in Singapore. He succeeds John Goulios, who will become the regional co-head of the Asia Pacific insurance sector practice at the firm.
Bauerschmidt will take on the role of Head of Capital Markets for Southeast Asia at DLA Piper.
The leader of the firm's Asia Advisory Committee and Chairman Emeritus of DLA Piper,
Terry O'Malley
, said the following in the release:
"John, Joe and Myles all have long and impressive deal sheets involving transactions and projects throughout the ASEAN region, and each have deep technical expertise in various aspects of the energy sector. John Goulios and I have been working to put in place a team of top quality transactional lawyers with energy expertise in Singapore, and this is the culmination of those efforts. John Goulios will now be able to help lead the further development of our insurance sector practice throughout the Asia Pacific region."
Paul Chen, Head of Corporate Asia, said: "I am delighted to welcome John, Joe and Myles to the Corporate practice in Asia. They share our vision to expand and build in Singapore, and they bring with them sector expertise which will bolster our offering in Asia generally, and in the increasingly important ASEAN market, in particular."
Summary: It was announced on Monday that a trio of partners have joined the Corporate Group in the Singapore office of DLA Piper.
Want to read more law firm news?
For past editions of our weekly law firm news, click here.
---
Contact Our Recruiters Now!