8/23/04

DLA adds second German office this month
After breaking off an alliance with German firm Görg Rechtsanwalte last month, UK-based DLA has poached several of that firm's lawyers to start two offices of its own in Germany. This week, DLA announced that the firm would be opening a Hamburg office in addition to the Cologne office that a Görg attorney would open for them. Ten attorneys from DLA will open the Hamburg office, led by Dr. Klaus von Gierke, a corporate and M&A attorney, and Volker von Alvensleben and Dr. Frank Weberndörfer, both labor attorneys. The team had only been part of Görg since January of this year, and is leaving in part because the attorneys would like to be part of an international firm. DLA is hoping to create a strong network of offices throughout Germany as part of its growth strategy. Firm Press Release, 8/20/04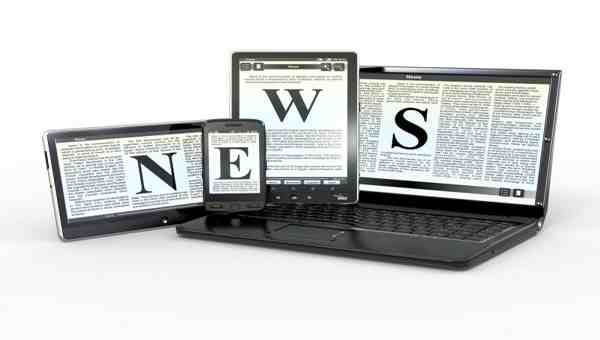 KMZ Rosenman expands IP practice in Chicago
Two partners joined the intellectual property practice of Katten Muchin Zavis Rosenman earlier this month, further expanding the firm's capabilities in Chicago. Eric Cohen and Charles Krikorian both offer the firm a sophisticated biotechnology and pharmaceutical practice that will help the firm build on the core strengths of its intellectual property practice in Chicago and DC. Both attorneys came from roles as principals in Welsh & Katz, a Chicago-based intellectual property boutique.
Firm Press Release
, 8/10/04
Another Clifford Chance

attorney heads to Orrick
Clifford Chance attorneys headed in droves to Orrick, Herrington & Sutcliffe in California over the last two months, and last week, one more decided to follow the herd. Following the closure of her former firm's San Francisco office, Elizabeth Lefever decided to join her colleagues from Clifford Chance at Orrick, where she will be a part of the firm's corporate department as of counsel (the same title she held at Clifford Chance). There, she will focus on securities offerings, M&A transactions, and corporate governance issues. Orrick has taken on more than 20 attorneys from the now-defunct California offices of Clifford Chance.
Firm Press Release
, 8/18/04
Pillsbury Winthrop adds group of four in Los Angeles
Pillsbury Winthrop made several moves to bolster its white collar defense practice last week, adding four senior litigators from various firms to the group. Clifford Hyatt, a partner, and David Stanton, an associate, will be joining the firm from Chadbourne & Parke. Aaron Dyer, another partner, comes to the firm from O'Melveny & Myers, and
Michael Armstrong
, of counsel, will leave Morgan Lewis & Bockius to join Pillsbury Winthrop. Both Hyatt and Dyer have worked in government roles, as well. The four attorneys will add experience in securities litigation and other corporate crime matters, allowing Pillsbury to strengthen its relationships with clients and broaden its litigation capabilities.
Firm Press Release
, 8/17/04
Akin Gump's appellate practice grows in Texas, California
The appellate practices in both Los Angeles and Houston have grown for Akin Gump Strauss Hauer & Feld thanks to two hires announced last week. In Houston, Murry Cohen, a former justice on the First Court of Appeals, will join and lead the Texas appellate practice. He will have over 20 years of experience on the bench at his disposal as he maneuvers clients through state and federal appeals courts. Also last week, Akin Gump announced that its Los Angeles office would gain from the addition of Seth Stodder, who joined the appellate litigation practice as senior counsel from the U.S. Customs and Border Protection Agency. He will focus his practice on issues related to customs and homeland security.
Firm Press Releases
, 8/16/04 and 8/18/04
Greenberg Traurig continues national expansion in Los Angeles…
A pair of shareholders from Allen Matkins Leck Gamble & Mallory have joined Greenberg Traurig in Los Angeles, further adding to the firm's rapid expansion on the West Coast. Mark Grushkin and Samuel Stein both specialize in employee benefits law and bring with them extensive experience in this field. Grushkin led Allen Matkins' employee benefits practice for various types of clients, including large corporations and health care systems.
Firm Press Release
, 8/18/04
…and in Phoenix
In a market that hasn't seen much movement lately, Greenberg Traurig announced earlier this month that it has added two commercial litigators to its Phoenix office. Brian Schulman, joining from the Scottsdale office of
Kutak Rock
, and
Robert Mandel
, who relocated from New York, will both serve to add depth to the litigation practice in Phoenix. Schulman has worked in several commercial litigation sub-specialties, including officer/director liability, contract issues, and broker-dealer regulations. Mandel has worked on several high-profile financial fraud cases, among other things.
Firm Press Release,
8/11/04
Ohio firm adds white collar criminal defense practice
Cleveland-based Benesch, Friedlander, Coplan & Aronoff announced this week that the firm will take on Richard Lillie to head a new white collar criminal defense practice. Lillie, a former A.U.S.A. and county judge, will be joined by Gretchen Holderman, a colleague of his since 1992 in their own private practice, Lillie & Holderman
.
The 120-attorney firm said the new practice will allow them to more effectively serve the needs of its clients.
Firm Press Release
, 8/23/04
A salary war in Philadelphia?
Usually, when a law firm raises pay for first-year associates in a market, several other firms of a similar (or higher) stature feel obligated to match the raise, which is why
Cozen O'Connor

's $10,000-a-year raises in Philadelphia are making news. With the bump, first-year associates at Cozen will make $110,000 as a starting salary, but will no longer look forward to lockstep raises after three years, when raises will be handed out on the basis of merit. Cozen felt that the move was necessary to solidify its status among the Philadelphia elite, but other firms could soon follow with salary changes of their own.
The Legal Intelligencer
, 8/20/04