10/24/06
New partner and senior counsel for Proskauer's Boston office
Proskauer Rose, LLP, has announced the appointments of Peter Antoszyk as Partner in the firm's corporate finance group and
Michael Harrington
as Senior Counsel in the mergers and acquisitions/private equity group. Both will be headquartered in the firm's Boston office. Antoszyk comes from Brown Rudnick, while Harrington was last employed by Goodwin Procter. Proskauer Rose was founded in 1875, and its Boston office is reputed to be the fastest-growing law firm in the city.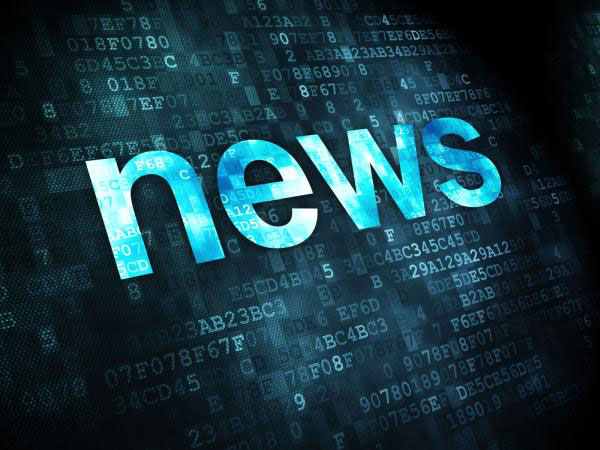 Montgomery McCracken follows trend, raises starting salary to $125K
In keeping with the current trend, Philadelphia-based Montgomery, McCracken, Walker & Rhoads has announced a substantial hike in its starting salary for first-year associates, as reported by
Law.com
. First-year associates will now be paid $125,000 annually, reflecting a hike of $10,000. Montgomery McCracken recently merged with Crawford Wilson; in the future, it plans to bring the firm's present head count of 170 to more than 200. The majority of the additions will be in its business and transaction practices, and the firm will opt for additional mergers to fulfill its aim.
From law department to law firm
McGuireWoods, LLP, has recruited the former assistant general counsel of Ogden Energy Group, Inc., appointing her as an associate in its complex products liability and mass tort litigation department.
Loree J. Shelko
has joined McGuireWoods' New York office. She has extensive experience in handling toxic tort, environmental, and products liability cases at the state and federal levels, as well as in administrative and regulatory proceedings. McGuireWoods, LLP, is comprised of 750 lawyers in 15 offices in the United States, Europe, and Central Asia.
King & Spalding building up FDA/healthcare practice
King & Spalding is aiming to expand its FDA/healthcare practice to improve services to pharmaceutical, medical device, biologics, and food manufacturers on FDA and healthcare regulatory issues. The induction of two new advisors, Beverly H. Lorell and M. Kay Scanlan, at the firm's Washington, DC, office will bring the number of attorneys in the firm's FDA/healthcare practice group to 27. The duo bring with them expertise in clinical trial design of studies for drugs, devices, and biologics, reviews of pre-market submissions, recalls, and assessment of matters involving risks to healthcare providers in the pharmaceutical and biotech industries. The firm's lawyers focus on clinical development, FDA approval, CMA coverage and reimbursement, post-market advertising and promotion, and healthcare regulatory compliance issues.
Baker & McKenzie

elevates attorneys to partners in international offices
Chicago-based law firm Baker & McKenzie has announced a series of promotions taking place across its regional offices in Asia. Seven associates have been appointed as partners in Hong Kong, Beijing, Shanghai, and Ho Chi Minh City. The firm believes these new developments will strengthen its mergers and acquisitions, corporate finance transactions, corporate tax planning, tax controversy, and litigation practice areas.
Venable sets up office in Los Angeles with 20 attorneys
Washington, DC-based Venable has opened a new office in Los Angeles with a team of 20 attorneys. The majority of them have been hired from boutique litigation firms Gorry, Meyer & Rudd and Whitwell Jacoby Emhoff. Venable has yet to finalize the selection of a managing partner for its Los Angeles office. This is the second such occasion for the firm, which opened its New York office last year after hiring attorneys from litigation boutique Heard & O'Toole. The firm has increased its attorney strength in New York from 12 to 25.
CPSC Chairman joins Dykema Gossett
Former U.S. Consumer Product Safety Commission Chairman Hal Stratton has joined the Washington, DC, office of Dykema Gossett, PLLC. Stratton possesses specialized knowledge regarding various federal regulatory agencies and will be advising companies on safety regulations. He served for four years in the New Mexico House of Representatives and was Attorney General of New Mexico from 1987 to 1990. With approximately 400 lawyers and professionals, Dykema Gossett is a full-service law firm and has offices in California, Illinois, Michigan, and Washington, DC.
Fish & Richardson hires eight Andrews Kurth attorneys
Boston-based Fish & Richardson, PC, has hired eight new corporate and litigation attorneys at its Austin office. All of the new appointees are from Andrews Kurth, LLP. The corporate lawyers are
Edward A. Cavazos
, Kinloch Gill, III, Steven M. Tyndall, Millicent Lundburg, Gavino Morin, and Alfred M. MacDaniel, Jr.; the litigation lawyers are J. Scott Denko and Steven Lauff. The move is likely to benefit the law firm's intellectual property practice, which includes clients with major assets. A firm concentrating on corporate, intellectual property, and litigation issues, Fish & Richardson now has 20 lawyers in its Austin office and more than 350 attorneys in offices across the nation.
Kavinoky announces new defense lawyer
Leigh Fleming, a leading criminal defense lawyer, has joined California-based Kavinoky Law Firm. She will assist in defending clients in the state of California. Fleming has handled defense proceedings for about 10 death row inmates, whom she assisted with appeals and habeas proceedings. With more than 10 lawyers and a dozen support staff, the
Kavinoky Law Firm

focuses its practice on defending California DUI/DWI arrests across the state.
LeBoeuf inducts new hires in Moscow
LeBoeuf, Lamb, Greene & MacRae has hired two former employees of the dissolved German firm Haarmann Hemmelrath at its Moscow office. Roman Dashko and Anna Lessova have extensive experience in international deals and will join LeBoeuf as associates. Since its inception in 1990, the law firm's Moscow office has had a flourishing mergers and acquisitions practice and an emerging tax practice, which it expects to bolster with the new hires. The firm counsels on project finance, insurance, leasing, regulatory matters, tax law, intellectual property and piracy, competition law matters, litigation, arbitration, and related issues under Russian and foreign civil and commercial law.
Want to read more law firm news?
For past editions of our weekly law firm news, click here.
---
Contact Our Recruiters Now!