05/08/07
Battle joins Fulbright & Jaworski
Texas-based law firm Fulbright & Jaworski has hired
Michael A. Battle
as a partner in its Washington, DC, office. Battle was earlier the director of the Executive Office for U.S. Attorneys at the Department of Justice, a position from which he resigned last month. He will now focus on commercial and civil litigation in addition to managing white-collar criminal matters for the Texas law firm. Battle has had more than two decades of experience in trial law and has handled criminal and civil cases in state and federal courts. Welcoming Battle to the litigation team, Steven B. Pfeiffer, Fulbright's executive committee chair, said that Battle's outstanding accomplishments have prepared him to help the firm's clients with their complex litigation issues pertaining to governmental and other important investigations. Battle is hopeful that the firm will provide him with the right platform to allow his "
legal career
to come full circle." Founded in 1919, full-service international law firm Fulbright & Jaworski has nearly 1,000 lawyers and 16 locations worldwide. Incidentally, Battle was associated with the recent firing of several U.S. attorneys popularly dubbed "Attorneygate." In December 2006, Battle notified seven U.S. attorneys that they were being fired. Department of Justice officials say that Battle played no role in the decision to dismiss the attorneys, although it was Battle who, as the office's director, supervised and supported the activities of all 94 U.S. attorney offices.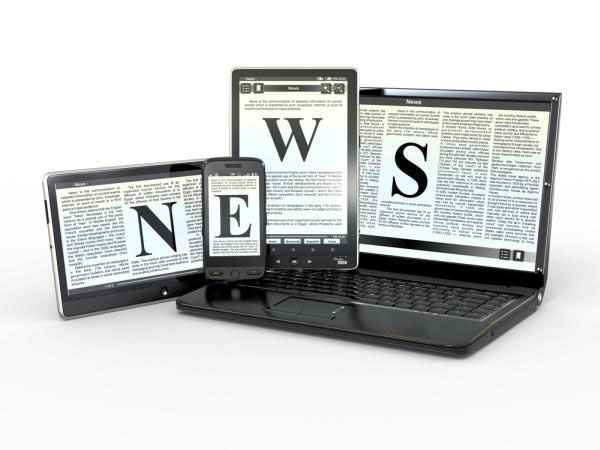 Orwig to head Sonnenschein's new Dallas office
Chicago-based Sonnenschein, Nath & Rosenthal has hired
Matthew D. Orwig
, former U.S. Attorney for the Eastern District of Texas, as the managing partner of its newly opened Dallas office; his appointment will be effective June 1. He will also act as the national chair of Sonnenschein's government litigation and investigations group. In his new capacity, Orwig will oversee the growth of the Dallas office and will focus on patent litigation, healthcare, and government enforcement actions, among other matters. Orwig is confident that adding more lawyers to the international 700-lawyer firm will not be a difficult task and hopes to make the firm the "fastest-growing firm in the region." Besides taking over these duties, Orwig expects to make rapid strides in his own practice in patent and healthcare law. In addition to Orwig, Matthew E. Yarbrough, a former assistant U.S. attorney and
cyberlaw specialist
, and T. David Cowart, an expert in employee benefits and executive compensation, will join Sonnenschein's Dallas office as partners. Elliott I. Portnoy, Sonnenschein's chairman, said that the region's emerging market will offer significant opportunities for the firm in a number of core practice areas. Orwig is optimistic about the growing need for patent litigation experts in the area, which has become the "second-busiest judicial district in the country," he said. The Dallas office will cater to the firm's existing clients—in particular, Texans dealing with litigation, IP investigations, and government-related matters; healthcare enforcement and compliance; and ERISA issues.
New partners join Wilson, Sonsini, Goodrich & Rosati
Prominent national law firm Wilson, Sonsini, Goodrich & Rosati has hired two partners for the firm's internal investigations practice in Washington, DC: export-controls expert Lisa Prager and economic-sanctions expert Josephine Aiello LeBeau. Prior to this, the two were partners in Miller & Chevalier's Washington, DC, office. John Roos, the CEO of the firm, said that compliance and enforcement issues related to U.S. export control laws and regulations have proliferated with the expansion of the global economy. The firm's clients' needs for better guidance in the area have also increased considerably. With Prager's and Aiello LeBeau's expertise, the firm hopes to strengthen its practice in this sector. It envisages fortifying its export controls and economic sanctions practice in addition to expanding its existing internal investigations practice by adding an "export controls dimension." A former assistant U.S. attorney, Prager focuses on both regulatory and criminal government investigations and enforcement actions relating to U.S. export controls, economic sanctions law, and the Foreign Corrupt Practices Act. Aiello LeBeau also counsels national and international companies regarding the same types of compliance and enforcement issues. Wilson, Sonsini, Goodrich & Rosati focuses on the areas of corporate governance and finance, mergers and acquisitions, private equity, securities class-action litigation, employment law, intellectual property, and antitrust law, among many others.
Locke, Liddell & Sapp hires appeals court judge to work in its Austin office
National law firm Locke, Liddell & Sapp has hired former San Antonio appellate court judge Sarah Duncan to work in the appellate section of its Austin office. Duncan completed two terms as a justice of the Fourth Court of Appeals in San Antonio. During her tenure on the bench, she handled several criminal and civil appeals from Texas' 32 counties. She has served on the Texas Supreme Court Advisory Committee since 1993 and continues to be part of the committee. A renowned speaker on legal and procedural issues, Duncan has vast experience, knowledge, and analytical skills. In the firm's appellate section, she will work with prominent appellate attorneys, including Mike Hatchell, Molly Hatchell, and Michael Powell. Duncan will primarily help the firm expand its criminal appeals practice. Based in Austin, she will also monitor the San Antonio office and other offices. Established in 1891, full-service law firm Locke, Liddell & Sapp has nearly 400 lawyers representing a diverse clientele with extensive domestic and foreign business interests.
Kaufmann will be Morrison & Foerster's new global litigation chair
Morrison & Foerster has selected
Steven M. Kaufmann
to lead the firm's international litigation department as global chair. In this capacity, Kaufmann will provide strategic and operational direction to one of the firm's largest groups. The department is also home to some of the top trial and appellate lawyers in the country. Kaufmann replaces Lori A. Schechter. With his contributions, the firm will attempt not only to further its geographical reach but also to further its dominant position in the practice area. Kaufmann will concentrate on building up the firm's global practice and reaching out to clients spread across continents. He will cater to clients' needs relating to commercial disputes, antitrust law, intellectual property, class-action suits, employment, financial-services litigation, and white-collar defense, among other matters. Kaufmann, currently a partner in the firm's Denver office, has more than 20 years' litigation experience. He practices class-action defense and general commercial litigation and is an expert in the fields of consumer class actions, antitrust law, securities, and employment litigation and counseling.
DLA Piper

's insolvency chief joins UK firm
Insolvency and restructuring veteran Jeremy Browden is joining Bristol-based Clarke Willmott as a partner. Browden will join the firm's Birmingham office on May 1. Prior to joining Clarke Willmott, Browden headed DLA Piper's insolvency and restructuring practice. He played a significant role in establishing DLA Piper's insolvency team during his 21-year association with the firm. His appointment at
Clarke Willmott

is seen as a move by the firm to take on an anticipated rise in work volume over the next 18 months. It has also been reported that the firm plans to increase the size and revenue of its Birmingham office. Clarke Willmott is a leading UK law firm with 65 partners and more than 600 staff members. The firm has offices in Bristol, Birmingham, Southampton, and Taunton.
Want to read more law firm news?
For past editions of our weekly law firm news, click here.
---
Contact Our Recruiters Now!