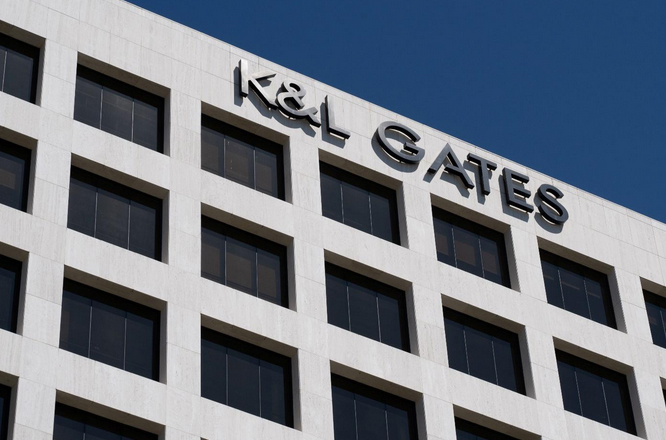 QUESTIONS ANSWERED IN THIS ARTICLE
1. What are the key practice areas at K&L Gates?
K&L Gates specializes in various practice areas, including Corporate and Transactional Law, Litigation and Dispute Resolution, Intellectual Property, Regulatory and Compliance, Energy, Infrastructure Resources, and Financial Services.  
Choosing the right career path is a crucial decision that can shape your professional future. In the legal industry, finding a firm that offers diverse career opportunities and growth potential is paramount. K&L Gates, a global law firm with a rich heritage and an extensive network, is renowned for providing exceptional career pathways to its employees. This comprehensive overview will delve into the various career paths available at K&L Gates, highlighting the firm's commitment to professional development and its dedication to fostering a supportive and inclusive work environment.
Overview of K&L Gates
Founded in 1946, K&L Gates has grown into a global law firm with over 2,000 lawyers and 45 offices across five continents. The firm's rich history and commitment to excellence have established it as a trusted and respected name in the legal industry. With a global presence and diverse practice areas, K&L Gates offers clients a comprehensive suite of legal services worldwide.
K&L Gates is widely recognized for its client-focused approach and dedication to providing exceptional legal solutions. The firm's lawyers possess deep industry knowledge and work collaboratively across practice groups and jurisdictions to deliver innovative and effective legal strategies. This integrated approach allows K&L Gates to provide seamless representation to clients, whether they require assistance in a single jurisdiction or require cross-border legal advice.
The firm's commitment to excellence extends beyond client service. K&L Gates is renowned for its strong ethical values, integrity, and professionalism. It has been consistently recognized for its legal expertise and quality of service, receiving accolades from prestigious legal directories and publications.
Legal Career Paths at K&L Gates
Associate Positions: As a law school graduate, joining K&L Gates as an associate is an entry point into the legal profession. Associates have the opportunity to work closely with experienced attorneys, gaining valuable practical experience across a range of practice areas.

Partner Track: K&L Gates offers a clear path to partnership for attorneys who demonstrate exceptional legal skills, business acumen, and client development. The firm fosters a supportive environment for lawyers aspiring to become partners and provides resources to help them build their client base.

Specialized Practice Areas: K&L Gates has diverse specialized practice groups, such as litigation, corporate law, intellectual property, and more. Attorneys can choose to focus their careers in a specific area, becoming subject-matter experts and advancing their professional standing within the firm.

Counsel and Of Counsel Roles: These positions offer senior-level attorneys an opportunity to contribute to the firm's success without pursuing a partnership track. Counsel and Of Counsel roles provide a chance to mentor junior attorneys, develop specialized expertise, and take on leadership responsibilities.
Business and Administrative Career Paths
K&L Gates recognizes the critical role that business and administrative professionals play in supporting the firm's operations. Various career paths are available in areas such as:
Business Operations: Professionals in this area manage the firm's financial operations, facilities, and overall administrative functions, ensuring smooth day-to-day operations.

Human Resources: HR professionals at K&L Gates are responsible for recruitment, talent development, employee relations, and fostering a positive work environment.

Marketing and Business Development: This department focuses on raising the firm's profile, driving business growth, and developing strategic client relationships through marketing, communications, and business development initiatives.

Information Technology: IT professionals play a crucial role in maintaining the firm's technological infrastructure, supporting attorneys and staff in leveraging technology, and ensuring data security and compliance.
Professional Development and Training Programs
K&L Gates is committed to the professional growth and development of its employees. The firm offers various programs to enhance skills and knowledge, including:
Continuing Legal Education (CLE): K&L Gates provides a comprehensive CLE program, offering attorneys opportunities to stay updated on legal developments and earn credits required for professional licensing.

Leadership Development: The firm believes in nurturing leadership skills at all levels. Leadership programs help attorneys and administrative professionals develop management and leadership capabilities.

Mentoring Programs: K&L Gates encourages mentoring relationships to support career advancement. Mentors provide guidance, feedback, and advice to help mentees navigate their professional journeys.

Pro Bono Opportunities: The firm is strongly committed to pro bono work. Attorneys and staff have the opportunity to work on meaningful pro bono projects, contributing to the community while expanding their skills.
Diversity and Inclusion Initiatives
K&L Gates places great importance on diversity and inclusion. The firm strives to create an inclusive workplace through various initiatives, including:
Affinity Networks and Employee Resource Groups: These groups provide a platform for employees with shared backgrounds, experiences, or interests to connect, collaborate, and support one another.

Diversity Scholarships and Fellowships: K&L Gates offers scholarships and fellowships to law students from underrepresented backgrounds, helping to increase diversity within the legal profession.

Community Outreach Programs: The firm actively engages with communities through partnerships, sponsorships, and volunteer opportunities, promoting diversity and inclusion beyond the workplace.
Work-Life Balance and Well-being Programs
K&L Gates recognizes the importance of work-life balance and employee well-being. The firm offers various programs and initiatives, including:
Flexible Work Arrangements: K&L Gates supports flexible work arrangements to accommodate the needs of its employees, allowing for a better work-life balance.

Employee Assistance Programs: Confidential counseling services, wellness resources, and work-life referrals are available to support employees' mental and emotional well-being.

Health and Wellness Initiatives: The firm promotes a healthy lifestyle through wellness programs, fitness challenges, and health-related educational resources.
Applying for a Career at K&L Gates
Recruitment Process: K&L Gates has a structured recruitment process that typically involves submitting a resume and cover letter, followed by interviews with firm representatives.

Resume and Cover Letter Tips: To stand out in the application process, it is essential to tailor your resume and cover letter to highlight relevant skills, experiences, and alignment with the firm's values.

Interview Preparation: Researching the firm, practicing interview questions, and showcasing your enthusiasm and potential contributions can significantly enhance your chances of success.
Conclusion 
K&L Gates offers legal and administrative professionals a comprehensive range of career pathways. The firm's commitment to professional development, diversity and inclusion, work-life balance, and employee well-being sets it apart as an employer of choice in the legal industry. Whether you aspire to become a partner, specialize in a specific legal practice area, or pursue a rewarding administrative career, K&L Gates provides the platform and resources to help you achieve your professional goals. Embracing the firm's collaborative culture and leveraging the numerous opportunities for growth, you can embark on a fulfilling career at K&L Gates, which values its employees and empowers them to succeed.
---