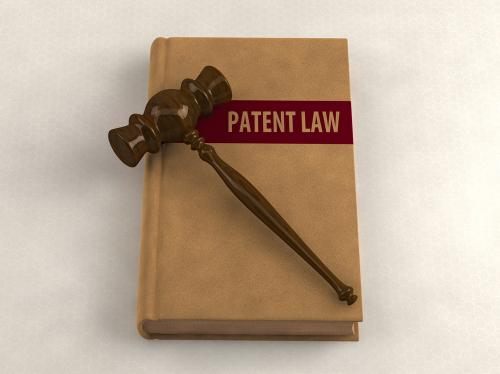 There was a time when life science patent attorneys – both litigators and prosecutors – were not nearly as coveted by firms as hard science patent attorneys with electrical engineering or computer science degrees. I am not suggesting that the latter "technology" types are not in demand because they are and there is no reason to believe that the demand will slow. However, what is extremely interesting to me as a recruiter is how the demand for life science patent attorneys has increased tenfold. Life science patent attorneys really are the new super models in New York and other parts of the East Coast!
Click Here to Find Life Science Patent Attorney Jobs on BCG
Will Firms Retool a Patent Prosecutor into a Patent Litigator?
Yes! The reason firms are open to retooling patent prosecutors into litigators is because – as between patent litigation and prosecution – there is a greater need for litigators. The demand for patent litigators is so great in New York that even top 20 firms will help candidates who have the right backgrounds transition from prosecution to litigation practices.  
This year I worked with a candidate who had her M.S. in Biochemistry and the vast majority of her experience was in patent prosecution during her several years of practice. The candidate wanted to segue into patent litigation and so we decided to approach firms that had
patent litigation openings
. Within one month, she was giving notice to her old firm and moving to a top 20 firm as a patent litigator. It was a dream move for her, and she was able to make this transition despite not having very much litigation experience. What she did have was her M.S. in Biochemistry and it negated her deficiency, i.e., her lack of patent litigation experience.  
Will Top Firms Consider Life Science Patent Attorneys from Small and Unknown Firms?
Yes! The same candidate discussed above is an example of how a life science patent attorney from a small and unknown firm was able to upgrade her "status" dramatically in the current market. When I first encountered this candidate, not only was she working in an area in which she was no longer really interested – patent prosecution – but she was working at a small and not particularly well-known boutique. Her life science background coupled with the incredible demand for life science patent attorneys allowed her to upgrade to a top 20 firm with – arguably – one of the best life science practices in the U.S.!  
Will Firms Consider Life Science Patent Litigators with Only One Year of Experience?
Yes! Life science patent litigators are also defying the adage that one should have at least two years of experience before attempting to make a move. I recently placed a candidate who had one year of experience with a very good firm in California. The candidate wished to return to New York for personal reasons, and despite only having one year of experience, he received several requests for interviews and within six weeks accepted an offer with another top 20 firm in New York.  
Will Firms Consider Life Science Patent Litigators Who Switch Positions Before One Year Has Elapsed?
Yes! Another old adage that is not applying at the moment to patent litigators is the notion that you cannot possibly leave a position before you have been there for – at a minimum – one year. No longer true for patent litigators! This year I placed a fourth-year associate who had only been with her firm for eight months. While it is true that the candidate had very good reasons for wanting to leave her firm after such a short time, the market is not usually so receptive to career missteps. But in this case firms were not terribly concerned about why she was leaving her current firm; they were much more focused on hiring an extremely accomplished and experienced patent litigator with her M.S. in Chemistry.  
Are Life Science Patent Prosecutors in Demand Too?
Yes! While the foregoing paragraphs have focused primarily on patent litigation, please rest assured that life science patent prosecutors are also very much in demand. This year I had one candidate who had her Ph.D. in Biology. The candidate was with a regional firm in the Midwest and decided that she wanted to relocate to the East Coast. The candidate got numerous interviews and received several offers. One of the offers was from the best and largest intellectual property firm in the U.S. for an opportunity with its New York office; and the second offer was from one of the largest chemical companies in the U.S. – literally a household name. The candidate received these offers even though she was only a third-year associate!  
Senior and less "traditional" patent attorneys are also getting interviews and receiving offers. Presently I am working with one candidate who has been out of school nearly ten years and has never worked as an associate at a large firm. Rather the candidate has worked at several very small and unknown boutiques. Normally, a senior candidate who has never worked at a large firm would not have a chance at securing even an interview with a large AmLaw 100 firm. Yet, this candidate has interviewed with several AmLaw 100 firms in major cities and is on the cusp of an offer with one of them!  
Conclusion
It is a phenomenal time for life science patent attorneys. It does not matter if you are a patent litigator or prosecutor. It does not matter whether you "only" have your B.S. or if you have your Ph.D. It does not matter if you have been working at small and unknown boutiques, or if you are a more senior and non-traditional candidate. If you have a life science degree and some experience – even only a year of experience – it is an excellent time to commence a search. In fact, I have been a recruiter since 2001, and I can honestly state that I have never seen a market this strong for life science patent attorneys. Perhaps it is time for YOU to consider your options?