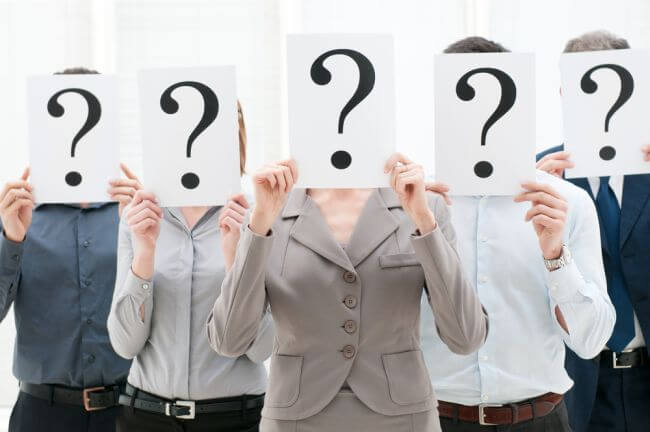 It can become difficult to determine the right time for you to consider other options, or even how to begin the process. Young lawyers who become dissatisfied with many aspects of their jobs and may want to contemplate a job search are often stymied by a variety of fears.
To get past this confusion and to determine if a search is timely, you must assess your current situation, identify issues of concern, and possibly look at realistic alternatives. Only then can you decide if a search is worth the upheaval, anxiety and time commitment required.
Have you felt a sense of disappointment as a young attorney? What do you think caused it? Let us know in the comments!
The following five questions set forth a framework that, when answered candidly, will give you some clarity and focus as to whether it is the right time to engage in a job search.
Finally, if the questions posed seem too difficult to address alone, a
good legal recruiter
can either walk you through this process or refer you to a career counselor who can.  
1. WHAT ARE MY CONCERNS?
Since any change is replete with challenge and effort, the first step is to methodically analyze the issues that concern you. We have divided this question into two stages.  
First: Consider the work you are getting. Do you want more varied work or would you prefer to specialize? How important is it for you to work on the most sophisticated, "cutting edge" matters? Is there a particular industry sector that is appealing to you that you may not have access to? Do you want more international or domestic work? Would you prefer more or less of an institutional client base? What is the level of your responsibility? How important is partnership opportunity for you?
Second: Consider your work environment. Do you want to work in a fast-paced or slow-paced practice? Would you prefer to work on one large matter or several, smaller ones? What are your thoughts about the overall quality of your clients, work or colleagues? What, if anything, would you change about your training or mentoring process? Do you need a more supportive or less micro-managed environment? What are your parameters regarding hours and money?
2. WILL MY CONCERNS BE ADDRESSED AS I BECOME MORE SENIOR?
After you have identified your concerns and understand where the "gaps" exist in your current situation, the next step is to make a realistic assessment of whether your present position has the potential to evolve into what you want. Take a look at your more senior colleagues to determine if you can reasonably expect a positive turn of events. Are they getting the work you want? Has the partnership tried to accommodate their interests and concerns over time? Do they generally seem content, or is it the rare exception for a more senior-level associate to be "thriving"?
It may be that your current firm may offer all that you want over the long term. Sometimes the best choice is to keep your head down, work hard and accept the fact that the rest will fall into place. However, if a positive turn appears to be unlikely, you owe it to yourself to continue the process and proceed with collecting more information.
Do you think your concerns will be addressed as you become a senior at the current law firm you are at?
3. DESPITE ITS FLAWS, WILL MY EXPERIENCE AT THIS FIRM GET ME WHERE I WANT TO GO?
Even after you have determined that your current firm is not a place you want to stay over the long term, the practice, reputation and client base may offer you certain tangible or intangible benefits that will prepare you for your final destination. Assuming that you are unsure of your long-term goals, your current firm could still be the best place for you to prepare for a variety of other positions.
The price of staying might be too high regardless, but before you consider leaving, look realistically at whether the work you are doing will prepare you for the future. Observe where other associates go when they leave. Do they move to other firms to get a better mix of work or to develop a specialty, or is it a move to one of the firms' clients? These observations are important indicators of what your firm can offer you over time.  
4. HOW ELSE CAN I LEARN ABOUT MY LEGAL OPTIONS?
While attorneys are highly skilled in the art of gathering and analyzing information, it appears that these skills often tend to evaporate when applied to their own careers. In spite of any resistance, you must start by preparing a "Network Notebook." Keep an evolving record of all the people that you know who have jobs you consider desirable, or who work at firms or companies that interest you. Try to get as many "courtesy" interviews as possible, keeping in mind that your sole purpose is to collect information and help you focus on alternatives. Ask them how they got their jobs, what special skills they have and who else they might recommend you contact. Check
LawCrossing
,
BCG Attorney Search
and other sites for jobs daily. Set up job alerts on
LawCrossing here
and
BCG Attorney Search here
.
Finally, to overcome any inertia that you might feel, solicit the advice of a legal recruiter whose insight and knowledge you trust. Knowledgeable recruiters can serve as a tremendous resource for information regarding firms, practice areas, market trends and your overall marketability. If you do not know of a reliable recruiter, get names of professional recruiters from people you respect. Interview them and be sure they are prepared and able to give you the quality of service you need.
If you really want to take it to the next level, click here to sign up for my Career Transformation System.
5. WHAT DOES IT MEAN IF I START TO LOOK?
After all the soul searching and research, this question often presents itself as the ultimate stumbling block for the associate who wants to learn about alternatives. At this point, your fear of the unknown should not prevent you from learning about the nature and types of options that may exist for you. If you have expended the time and effort to fully understand what facets of your current practice you want to improve upon, interviewing on a limited basis will only serve to facilitate the process of finding an opportunity that makes sense. Furthermore, putting yourself "on the market" is another method of learning about your own marketability. Maybe your immediate goals are unrealistic given your background, experience or credentials and you should consider an interim step.
What realistic goals have you set up for yourself?
Understand this: Interviewing discretely and selectively for positions that are potentially superior situations is the most direct method of gathering information about your options, and does not necessarily mean that you are taking a new job. Interviewing does not mean you have to deal with the anxiety and decision making involved in an actual move. Rather, it should be viewed as a unique opportunity for you to become empowered by a realistic awareness of your professional alternatives.
In this climate of mergers, spin-offs, partner defections and newly developing practices, it is even more incumbent upon you to exert control over your career development. Professional fulfillment and ultimate success are most likely to occur through a consistent monitoring of your status and options. By remaining passive, you relinquish control to your firm, whose long-term goals may or may not be consistent with yours. When you focus on your professional priorities and solicit information and advice from some of the sources described above, you can ensure that you will know a good opportunity when it presents itself, and will have the courage and peace of mind to seize it.  
Click here to contact Harrison
About Harrison Barnes
Harrison Barnes is the founder of BCG Attorney Search and a successful legal recruiter. Harrison is extremely committed to and passionate about the profession of legal placement.
His firm BCG Attorney Search has placed thousands of attorneys
. BCG Attorney Search works with attorneys to dramatically improve their careers by leaving no stone unturned in job searches and bringing out the very best in them.
Harrison has placed the leaders of the nation's top law firms
, and countless associates who have gone on to lead the nation's top law firms. There are very few firms Harrison has not made placements with.
Harrison's writings about attorney careers and placements attract millions of reads each year.
He coaches and consults with law firms about how to dramatically improve their recruiting and retention efforts. His company LawCrossing has been ranked on the Inc. 500 twice. For more information, please visit
Harrison Barnes' bio
.
About BCG Attorney Search
BCG Attorney Search matches attorneys and law firms with unparalleled expertise and drive, while achieving results. Known globally for its success in locating and placing attorneys in law firms of all sizes, BCG Attorney Search has placed thousands of attorneys in law firms in thousands of different law firms around the country. Unlike other legal placement firms, BCG Attorney Search brings massive resources of over 150 employees to its placement efforts locating positions and opportunities its competitors simply cannot. Every legal recruiter at BCG Attorney Search is a former successful attorney who attended a top law school, worked in top law firms and brought massive drive and commitment to their work. BCG Attorney Search legal recruiters take your legal career seriously and understand attorneys. For more information, please visit
www.BCGSearch.com
.