As the holiday season approaches and the end of 2007 looms closer, partner and associate candidates wonder whether it is better to move laterally now or save such a move for the new year. The answer to that question lies in clarifying the pros and cons of each lateral hiring period and establishing one's own priorities.
Considering a Lateral Move between September and December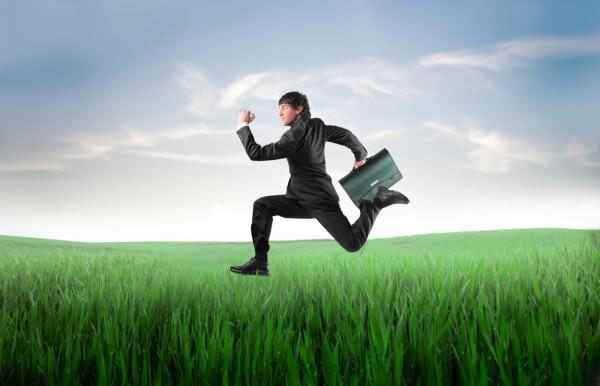 There are two busy seasons in the year: January through May and late August through the first three weeks of December. After the first three weeks of December, the lateral market often goes quiet as firms prepare for the holiday season, people take vacations, and firms reassess their needs in the new year (anticipating the expected turnover which occurs every January). Thus, if you are considering a move between late August and December, that is good because
the lateral market is active
.
It is also good because those who attempt to move during this period will have a jump on their competition — as the candidate pool will flood once the calendar turns to January. As a result, you are looking at an active hiring quarter and less competition as 80% of individuals choose not to switch jobs during this period because (1) they are waiting for their year-end bonuses, (2) they don't want to consider a move during the holiday season when they have other activities (family and work) going on and may feel distracted, and (3) they think that January will yield a
larger number of openings
.
With the pros and cons of the late August to December hiring season clarified, however, one also has to consider personal priorities, which during this time are largely financially driven. If you are waiting for a bonus, your desire to move now may be hindered by the fact that you need that bonus, whether to pay off student loans, use the money to set against an existing mortgage, or simply because you have worked hard all year and feel entitled to the payout.
To this end, candidates always ask whether firms will "make them whole" with respect to their bonuses during the August to December hiring period — meaning if a candidate moves during the fall season, will the new firm give him or her a
full
bonus as an incentive to have the candidate join so late in the season? The answer to that question is
usually
"no."
As a rule, when a candidate moves to a new firm after June, the new firm will prorate his or her year-end bonus. Does this mean that one can never get a full bonus if he or she moves in December? Well, some do. However, it is rare, and it often happens when the candidate is (1) bringing a specialty skill set to a firm and/or (2) filling a very tough opening and thereby meeting a dire need of the firm — which incentivizes them to make the candidate whole. Also, as an aside, I have seen corporate candidates do much better when it comes to being "made whole" than litigators.
Based on the foregoing, my advice to candidates who are considering moving between late August and early December is this: first, know your priorities. Do you need that bonus? If so, stay put. If not, jump in and get a jump on your competition.
Also, if you are jumping in, don't wait for December 15th or so to do so. Jump as soon as possible so that your resume and materials get processed before the attention of the lateral hiring coordinators turns to preparation for holiday parties, events, and client-driven end-of-year activities.
Considering a Lateral Move between January and May
While the fall offers a busy hiring season and a jump on the competition, January also has its benefits. As a rule, firms revisit their needs in January, deleting old openings and adding new ones. Hence, the number of openings in January/February actually doubles.
Of course, your competition pool doubles as well since people have a tendency to want to switch jobs in the new year. This is prompted by three things: (1) New Year's Eve resolutions (yes, it's true!), (2) the fact that most folks have gotten their bonuses and feel free to leave, and (3) the weather.
The bleakness of January/February in New York City, for instance, brings with it early evenings and darkness at 5:30 p.m. Often, people find themselves sitting in their offices, looking at their desks, looking at the darkness outside, and thinking, "Why am I still here? I can't believe I'm starting another year at this job when I promised myself I'd be gone by now." In other words, the weather causes introspection. I see it every January. It's all good. It's just human nature.
What does this mean? It means that, yes, January through May is a great season of activity with lots of lateral opportunities for partners and associates alike and a deeper candidate pool to wade through. Because of the depth of this pool, you do want to keep in mind that the timing related to finding "something new" may stretch out a bit longer. For every listing, firms will get about 300-plus resumes, and it takes time to walk through all those resumes. Thus, again, in January through May, you will be looking at more candidates and a longer waiting line, but you will have many more options to consider and submit to.
What Can We Expect for 2008?
The natural question which follows the above thought process is "So if I wait until 2008, what do you expect the market to be like?"
Practice Areas
Predictions for 2008 revolve around a continually changing economy in flux. While M&A and real estate are supposed to go soft (and we are already seeing real estate go soft and firms taking action), bankruptcy and general litigation are expected to become more active. Mid-2007 predictions said January would bring a full-on, overall market decline, but we aren't seeing that. We are simply seeing some practices slow down while others speed up, in line with the changes in the market this past year.
Partner Moves (for Those Candidates without Portables)
Because firms announce partnership in December, we very often see senior candidates who did not obtain partnership leaving their firms in January and February. Often, these happen to be folks without portables. Thus, if you, too, are a senior candidate without portables and you are contemplating a move in January/February, you might want to hold off just a bit and give the market time to breathe before jumping in. A March or April move might be better for you as the initial influx of senior candidates will have waded in and parsed themselves out, giving you some room to be noticed when you enter the candidate pool.
What About the Recent Round of Layoffs by Some Firms?
Because a number of firms have let go associates in the structured finance and real estate finance areas over the last two months, a number of candidates have asked me whether it would be better to sit tight at their jobs and simply wait until next summer to make a move. This is a reasonable question; however, we must always keep in mind that May through August is a dead zone.
Hence, if you expect to sit tight until the summer, you should actually plan to sit tight
through
the summer and
move in the fall of 2008
. This would be a wiser choice if you do intend to delay any action. More so, keep in mind that layoffs are a natural part of the ebb and flow of the legal market. Whether made public or undertaken silently, layoffs are a natural weeding out that has always occurred. Of course, we are keeping a closer eye on it this year because everyone's attention has been heightened in 2007 on account of the compensation jumps firms have undertaken. Many believe that the natural result of such compensation hikes will be layoffs. That remains to be seen.
One thing is for certain, however: none of this can be controlled or predicted. The best you can do is assess the risks, know the pros and cons, and make an intelligent decision. When it comes to a lateral move, the rest is out of your hands.