A bankruptcy attorney at a major law firm contacted us looking to move to a better platform for their practice. The attorney was a partner at their current firm and had a good book of business but was looking for a law firm that could also potentially allow them to service some other institutional clients. Specifically, the attorney was looking for a young, fast-growing and stable law firm that would be a good long-term fit and provide a strong platform to grow their career.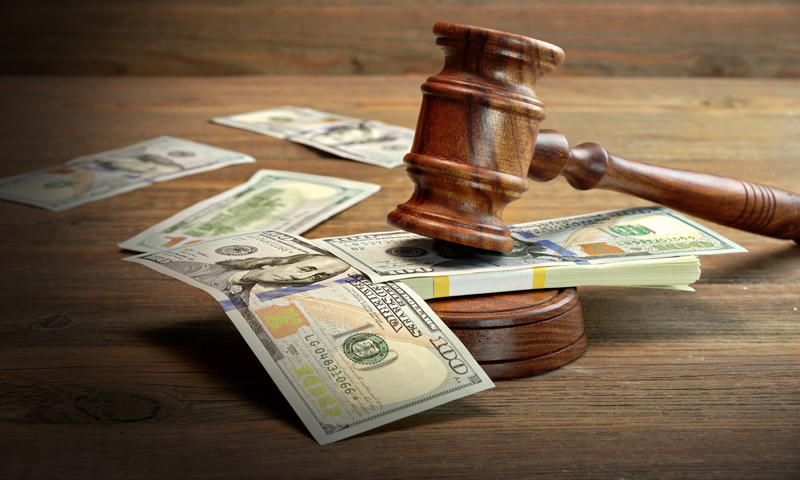 I've written about this extensively; however, it is often a good move for an attorney to get into a law firm that is young and growing rather than remain in a law firm that is stable and not necessarily developing. Established law firms can often be dangerous for attorneys because in the process of managing themselves they often cut down the sort of entrepreneurial activity that makes law firms fun places to work and provides opportunities for the people there. This attorney was at an established law firm and looking for a successful, fast-growing and exciting newer law firm to work in.  
We found a position for this attorney in a law firm that was growing and doing very well. This young law firm had developed a national reputation for being quite exceptional in all respects. It was regularly written up in legal publications and was attracting many of the best and brightest people as laterals from all over the country. Despite the fact that the law firm is attracting so many people, it was also extremely difficult for attorneys to get into and was known as one of the harder law firms in the country to get a position with.  
This attorney initially interviewed with a law firm where things went well. However, they did not hear back from the law firm for several weeks. After interviewing in a few more offices within the law firm, the firm extended the attorney an indication that an offer would be forthcoming but they wanted to have the partner complete a lateral partner questionnaire first. After completing the questionnaire, the law firm indicated that there might be a conflict with one of their clients and they started the process of trying to get a waiver from the client. This took another three months and eventually the law firm was able to get the waiver signed. By this time, the attorney had been speaking with the law firm for over nine months. The attorney enthusiastically accepted the offer and started a few weeks later.  
This was an interesting placement. It was interesting because bankruptcy is historically a difficult practice area for attorneys to move laterally and. Also, this particular attorney was able to move to a much more prestigious law firm than they were coming from. This is something that doesn't necessarily happen all the time with lateral partners and, here, this attorney had a respectable book of business but not one nearly as large as the average attorney at the law firm he was joining. In addition, this attorney did not have qualifications in terms of their educational and firm background that were as strong as the average attorney at the firm. What the attorney did have, though, was tremendous drive and exceptional ability to sell themselves in person. I was also convinced—as well as the firm— that this attorney was headed for great things as a partner in the new firm and would surely generate a lot of business.  
One of the favorite things of my job is when I see partners moved to much better firms than they are currently coming from. I'm also continually motivated and I see people get into much better pastures that are more exciting than where they're coming from. Fast-growing firms that are young are one of the absolute best places that an attorney can end up in. This was just such a placement.
View BCG Attorney Search's Recent Placements
Read BCG Attorney Search Reviews
About Harrison Barnes
Harrison Barnes is the founder of BCG Attorney Search and a successful legal recruiter. He is extremely committed to and passionate about the profession of legal placement.
His firm BCG Attorney Search has placed thousands of attorneys
. BCG Attorney Search works with attorneys to dramatically improve their careers by leaving no stone unturned in job searches and bringing out the very best in them.
Harrison has placed the leaders of the nation's top law firms
, and countless associates who have gone on to lead the nation's top law firms. There are very few firms Harrison has not made placements with.
Harrison's writings about attorney careers and placements attract millions of reads each year.
He coaches and consults with law firms about how to dramatically improve their recruiting and retention efforts. His company LawCrossing has been ranked on the Inc. 500 twice. For more information, please visit
Harrison Barnes' bio
.
About BCG Attorney Search
BCG Attorney Search matches attorneys and law firms with unparalleled expertise and drive, while achieving results. Known globally for its success in locating and placing attorneys in law firms of all sizes, BCG Attorney Search has placed thousands of attorneys in law firms in thousands of different law firms around the country. Unlike other legal placement firms, BCG Attorney Search brings massive resources of over 150 employees to its placement efforts locating positions and opportunities its competitors simply cannot. Every legal recruiter at BCG Attorney Search is a former successful attorney who attended a top law school, worked in top law firms and brought massive drive and commitment to their work. BCG Attorney Search legal recruiters take your legal career seriously and understand attorneys. For more information, please visit
www.BCGSearch.com
.