08/14/13
Employment and Labor Law Practitioner Dean Rocco Joining Wilson Elser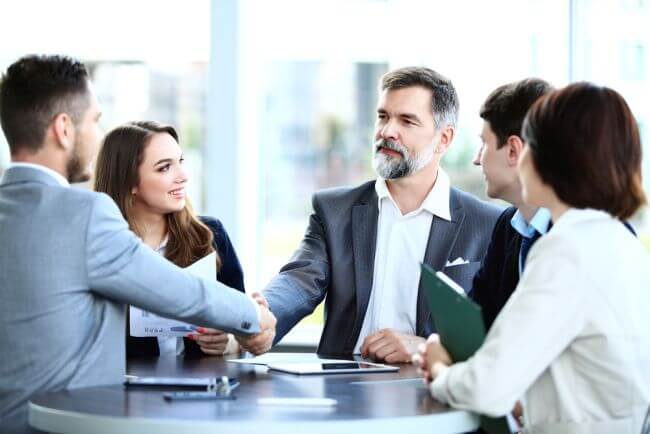 National law firm
Wilson Elser Moskowitz Edelman & Dicker LLP

(Wilson Elser) has announced that Dean Rocco, former Partner of Jackson Lewis LLP will join the law firm's Los Angeles office. Dean Rocco is a renowned employment and labor law practitioner, and his lateral recruitment by Wilson Elser reconfirms the firm's strategy of continuing to bolster its Employment & Labor law practice.
Rocco has the experience of representing a wide range of employers from local to national and international levels. His employment litigation practice spans across diverse areas within employment and labor law practice. This includes breach of contract, harassment and discrimination, issues over compliance with disability and medical leave laws, and other labor law areas like wrongful termination and wage and hour violations.
With Rocco joining Wilson Elser, the attorney headcount of the firm's Employment & Labor practice goes up to 20 attorneys working on defending employment litigation and working on workplace law matters.
Speaking on the occasion of Rocco joining the firm,
David S. Eisen
, Regional Managing Partner of Wilson Elser's Los Angeles office says, "Dean's extensive and varied background in employment law complements and enhances our growing employment practice in Southern California and nationwide." He further adds that Rocco "is highly regarded by clients and colleagues for his proactive risk mitigation work through the advice and counsel part of his practice, and the aggressive and effective manner in which he handles litigation."
Besides being an acknowledged expert in employment law and labor law Rocco is also known for his successful prosecution in unfair competition actions against misappropriation of trade secrets by employees.
Eisen explains that the advice and counsel portion is central to their practice. He says it is a critical component that helps their clients maneuver through the numerous and often confusing labor and employment laws and regulations. With Dean and future lateral hires, he is confident that the firm will be able to bolster this important part of their practice to new highs, helping their clients minimize risk and avoid litigation.
Wilson Elser has been continuing to strengthen its employment law and labor law practice. Other recent additions to the law firm include Richard Dreitzer and Christine Burkhart, who joined as partners in July. In the same month, James Tucker also joined the firm as of counsel.
Before joining Wilson Elser, Dreitzer had worked for local and national law firms, and also worked at the civil division of the Nevada Office of the Attorney General advising state agencies in labor and employment law, administrative law and regulatory matters.
Want to read more law firm news?
For past editions of our weekly law firm news, click here.
---
Contact Our Recruiters Now!