1/19/04

Reed Smith acquires 21-attorney advertising law boutique for New York, Los Angeles offices
Pittsburgh-based Reed Smith announced that it will soon be acquiring 21 attorneys from boutique firm Hall & Dickler, and it will create an Advertising and Marketing Group with the newly obtained partners. Eight partners from Hall & Dickler will work in the new group, along with 3 counsel and 2 associates from the firm and some attorneys currently practicing in Reed Smith's media & entertainment practice. Other practice areas strengthened with the new additions include tax, real estate, litigation, media & entertainment and trust & estates. Reed Smith will officially begin incorporating Hall & Dickler's New York and Beverly Hills offices into its own New York, Los Angeles, and Century City offices on February 1. The firm has declared that growth in its New York office, which currently houses almost 100 attorneys, is one of its primary objectives for 2004. Firm Press Release, 1/14/04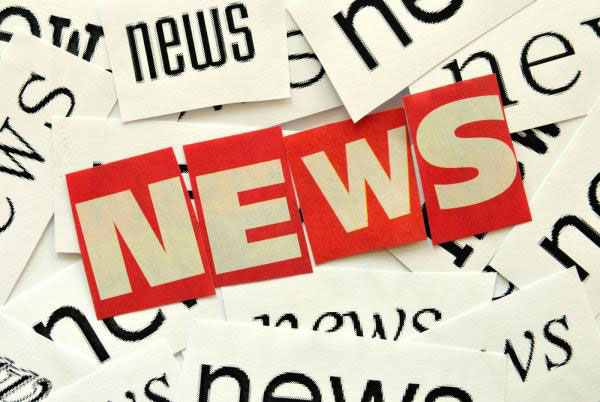 Bryan Cave plans to increase its presence in Chicago
New hires and the relocation of some of its St. Louis, New York, and Kansas City attorneys will bring twenty new attorneys to Bryan Cave's Chicago office by year's end, according to firm plans. The firm has already taken one major step toward that goal with the addition of four partner hires and one of counsel, all from McGuire Woods, who will work on corporate transactions, banking and finance, health care litigation and commercial disputes. To accommodate the planned expansion, which is partly due to the efforts of partner and former US Senator Alan Dixon, Bryan Cave is looking into possibly moving its offices. Firm Press Release, 1/16/04
O'Melveny & Myers announces expansion of London corporate practice
Two private equity and corporate finance attorneys from UK firm SJ Berwin will be joining O'Melveny & Myers' corporate practice in London, pending the review of potential conflicts. The hires come as part of the firm's commitment to building on its debt advisory practice in London by adding corporate finance, private equity and debt-related finance capabilities. Matthew Hudson, who will serve as managing partner of the firm's London office, and John Daghlian will also help the firm enhance its global private equity abilities by advising on European-based funds. Firm Press Release, 1/19/04
Weil, Gotshal's international practice loses partners to King & Spalding in the UK, Salans in Central & Eastern Europe
A few days after opening a new Munich office to accommodate its flourishing German practice, Weil, Gotshal & Manges suffered a few major partner defections in its other European offices. King & Spalding hired Charles Alexander, a four-year partner in Weil, Gotshal's corporate practice in London, to strengthen its private equity and mergers & acquisitions capabilities. Also last week, Weil, Gotshal lost two partners and two associates to Salans. Evan Lazar was the co-chair of Weil Gotshal's European property finance group and will join Salans' Prague office with two associates from his former firm. The other acquisition, Eric Roseland, comes from Weil's Poland office, where he was the head of the office's property and finance group. He will work in Salans' London office. King & Spalding Press Release, 1/15/04, The Lawyer, 1/16/04
New York firm Pryor Cashman Sherman & Flynn adds 11 Attorneys, Albany office
New York firm Pryor Cashman Sherman & Flynn has had a busy 2004 so far, adding 11 attorneys to its roster, including nine from Herrick Feinstein, one former partner at White & Case, and a former Nassau County Official and managing partner of Long Island firm
Meyer, Suozzi, English & Klein, P.C.

The move will add two practice areas, government relations and crisis management, as well as help to shore up its labor and employment, employee benefits, white collar defense, and investment funds practices. An Albany office is being added to accommodate the firm's new government relations practice, as well. The firm says that it is excited about the acquisitions and maintains that it will continue to operate as a full-service mid-sized New York firm and that its strategic growth plans will fit into that mold. Firm Press Release, 1/14/04
Vinson & Elkins' 38 associates layoffs a sign of lagging oil & gas work
Every year, Texas firm Vinson & Elkins conducts a year-end review of its associates that leaves, on average, 20-30 of them seeking new positions. Legal Week reported last week that the numbers were slightly higher this year, with 38 of its associates asked to look for new positions, largely due to the continuously slow work in the oil and gas sector. One of the firm's main clients in that practice area was Enron, and the firm is likely still feeling the effects of the scandal that destroyed that corporation. The majority of the associates that will be affected by layoffs are in the firm's main office in Houston. Legal Week, 1/15/04
Clifford Chance

says partner departures come in response to ultimatum
Clifford Chance recently spoke out regarding the massive partner emigration that the US offices of the global mega-firm is currently feeling, essentially saying that the firm encouraged the partner defections. Legal Week reports that the firm's senior management in London spoke with several partners in New York and told them they were committed to the current lockstep compensation plan and to maintaining the firm culture, and if they did not like it, they should leave. Some concessions were offered to a few partners, but the firm was apparently unwilling to do whatever it took to accommodate the unhappy partners. Over the next few months, Clifford Chance was hit with the losses of some of its top attorneys in the US, including the heads of both its litigation and intellectual property practices in America. Legal Week, 1/15/04
Skadden to close New Jersey office in June
After more than ten years in New Jersey, Skadden, Arps, Slate, Meagher & Flom will close up shop in June and relocate its eight-attorney New Jersey practice to the firm's massive Manhattan office. Robert Del Tufo, the former New Jersey attorney general who opened the Newark office in 1993, said that consolidating the New Jersey and Manhattan offices made sense financially and that, with the help of advancing technology, the firm's clients in the area would be better served by the move. New Jersey laws requiring law firms to hold offices in the state in order to practice there were struck down by the state's Supreme Court last year, making a physical presence in the state much less important. New York Lawyer, 1/14/04
Manatt's former international trade practice heads to Greenberg Traurig, telecom goes out on its own
Two former practices that were officially let go by Manatt, Phelps & Phillips' DC office at the beginning of 2004 for underperforming have moved on to new ventures. Greenberg Traurig recently picked up four attorneys from the defunct international trade practice as well as a counselor, while the telecommunications practice will re-establish itself as Rini Coran. Manatt acquired Rini Coran as a telecom boutique only two years ago, and the practice now finds itself in familiar territory. Manatt's DC office now has only 21 attorneys (down from 56 in 2001) and will focus on energy, finance, and health care. Washington Business Journal, 1/17/04
IP firm Burns, Doane, Swecker & Mathis adds fourth office in San Diego
Intellectual property boutique Burns, Doane, Swecker & Mathis has hired former Pennie & Edmonds biotechnology patent attorney Laurie Axford to open its fourth office in San Diego. The firm's presence in San Diego establishes the first biotechnology practice in an IP firm that does not exist as part of a general practice. The firm says they are committed to the new office, hoping to buck the recent trend of tried-and-failed biotech firms in the area. The firm has already received dozens of resumes to join the new office. Burns, Doane currently employs 85 attorneys, patent agents, and technical specialists in Virginia, California, and North Carolina. Firm Press Release, 1/14/04
Want to read more law firm news?
For past editions of our weekly law firm news, click here.
---
Contact Our Recruiters Now!