6/14/04

Jenner & Block grows IP practice with boutique acquisition
Roper & Quigg, an intellectual property trial boutique, has joined Jenner & Block in Chicago, according to a firm announcement this week. Eighteen attorneys will join the firm, which makes for a large boon to the intellectual property group. Name partner Harry Roper leads his former firm into Jenner & Block, which will bring seven other partners, two of counsel (including Donald Quigg, the other name partner) and nine associates. Roper will also serve as chair of Jenner & Block's intellectual property and technology group. Firm Press Release, 6/13/04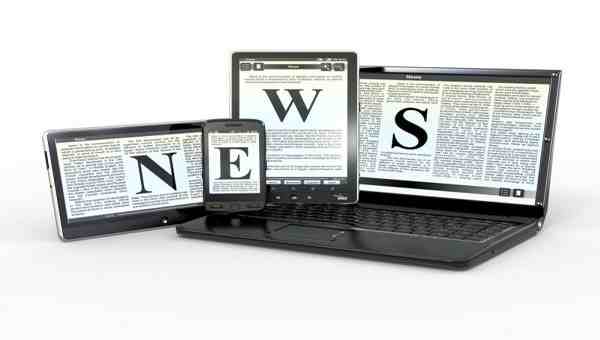 Morgan Lewis loses securitization team to Dechert
Partner Steven Molitor and a team of seven other attorneys left Morgan, Lewis & Bockius last week to join Dechert. Molitor served as the chair of Morgan Lewis' securitization practice, and will bring two counsel and five associates from his former group to Dechert's finance and real estate practice group. The new attorneys will practice in the Philadelphia, Washington, D.C. and New York offices, with Molitor being resident in both the New York and Philadelphia offices. Four associates will work in Philadelphia; one counsel will work in New York; and one counsel and one associate will work in Washington, D.C. Dechert has taken great strides to grow its finance and real estate practice in recent years, which has included making a number of high-profile lateral partner hires from top firms. Firm Press Release, 6/8/04
New office in New Haven for Day Berry & Howard
Citing New Haven as a city "in the midst of a significant economic revitalization," Hartford-based Day Berry & Howard has announced that it will open an office there. Three current Day Berry partners from other offices in the region -- Rob Siegel (Business Law and Tax), Rick Harris (Technology Law and IP) and Glenn Dowd (Employment Law) -- will transfer their practices to New Haven, and three hires from the New Haven office of Cummings & Lockwood have been brought on as partners to join them. Mark Sklarz, Keith Bradoc Galant and Michael Delgass will bring trusts & estates and business law practices with them in the move. The New Haven office will be Day Berry's sixth, including four Connecticut offices, as well as Boston and New York satellites. Firm Press Release, 6/10/04
Lerach Coughlin merges with boutique
Two firms that specialize in class action litigation on behalf of investors and consumers announced a merger last week, as Geller Rudman PLLC will join forces with the larger Lerach Coughlin Stoia & Robbins LLP. Lerach Coughlin, which formed recently as the result of a split between Milberg Weiss Bershad Hynes & Lerach LLP's East and West Coast partnerships, did not wait long before it sought other opportunities to re-grow its East Coast practice. Geller Rudman brings offices in Melville, N.Y. and Boca Raton, FL as well as fifteen attorneys, some of which formerly worked with Lerach Coughlin attorneys in their previous firm. Beginning on August 1st, the merged firm of approximately 140 attorneys will be known as Lerach Coughlin Stoia Geller Rudman & Robbins LLP. Firm Press Release, 6/10/04
Baker Botts adds two litigation partners in NY
Earlier this month, Seth Taube was installed as the head of the securities and business litigation department at Baker Botts in New York. The Houston-based firm also added another partner in New York,
Richard B. Harper
, who will practice litigation. Both attorneys came from the Newark office of McCarter & English. Taube formerly served as the head of McCarter's securities litigation and business crimes practice and as the head of enforcement of the SEC's New York office. Harper focuses his litigation practice on securities issues, among other specialties. Firm Press Release, 6/1/04
Partners leave White & Case in Italy
Three partners, including Italian managing partner Alessandro Varrenti, have left White & Case's Rome office to establish their own practice. Varrenti, two other partners, and one counsel will leave the firm at the end of the month after a three year tenure that began with White & Case's acquisition of his five-attorney practice, Varrenti e Associati. Legal Week reports that the decision came as a result of the firm's desire to broaden the office's practice to include more international work, which Varrenti was against. The firm will look to replace the lost personnel. Legal Week, 6/10/04
Clifford Chance

eases major D.C. defection with government hire
The managing partner of Clifford Chance's Washington, D.C. office has left the firm, adding to the major losses the firm has had to deal with in the last year. Ira Hammerman, who joined Clifford Chance in 2000 as a result of the firm's merger with Rogers & Wells, is leaving to join the Securities Industry Association. Though facing a major defection, the firm's Washington, D.C. office will not be suffering a drop in numbers, as the firm picked up James Hart Holden, a former deputy assistant director for the competition bureau of the Federal Trade Commission last week. Holden joined the firm's anti-trust practice as a partner. The Lawyer, 6/10/04, 6/7/04
Pepper Hamilton creates pro bono director position
Following a recent trend that has seen many top firms creating special
attorney positions
devoted entirely to the pro bono program, Pepper Hamilton has installed Joseph Sullivan in such a role. Sullivan comes to the firm from a counsel position in the Philadelphia office of Schnader Harrison Segal & Lewis. While there, he served as administrator of the litigation services department and headed the pro bono program. Sullivan will be considered Special Counsel at Pepper Hamilton and will be tasked with expanding and enhancing Pepper Hamilton's pro bono program. Firm Press Release, 6/7/04
McDermott adds a major piece of the puzzle in D.C.
The Washington, D.C. office of McDermott, Will & Emery has gained a new trial lawyer with appellate experience, a practice head for the complex litigation group and a co-partner-in-charge for the office -- all in the form of Bobby Burchfield. Burchfield will be joining the firm from Covington & Burling, where he was co-chair of the litigation practice group. Generally considered among the best trial lawyers in the D.C. area, Burchfield has been involved in several high-profile cases, including the Republican National Committee's case against the McCain-Feingold campaign finance laws, which he took all the way to the Supreme Court. Firm Press Release, 6/8/04
Boston firm adds two in New York
Brown Rudnick Berlack Israels, an international, 200-attorney law firm based in Boston, announced two partner additions to its New York office today. David Blea will transition his corporate and securities practice from Morgan Lewis & Bockius and Ada Clapp, formerly special counsel at Schulte Roth & Zabel, will join the trusts & estates group as a partner. The firm said that these additions help move along a key part of the firm's overall growth strategy by increasing its New York presence. Firm Press Release, 6/10/04