03/22/05
Daschle dashes to Alston & Bird
Thomas Daschle, former Senate Democratic leader, has become the newest member of Alston & Bird's Legislative and Public Policy group in Washington, DC. The title Special Policy Advisor has been bestowed upon him, as he is not an attorney. Another former Senator, Bob Dole, is responsible for recruiting Daschle to the practice, doing so after witnessing Daschle's unsuccessful bid for reelection to the Senate this past November. This practice group hosts a number of big-name former government officials. Dole, who has been with the firm for two years as Special Counsel, and Daschle have been colleagues as well as friends for many years.
Fulton County Daily Report, Firm Press Release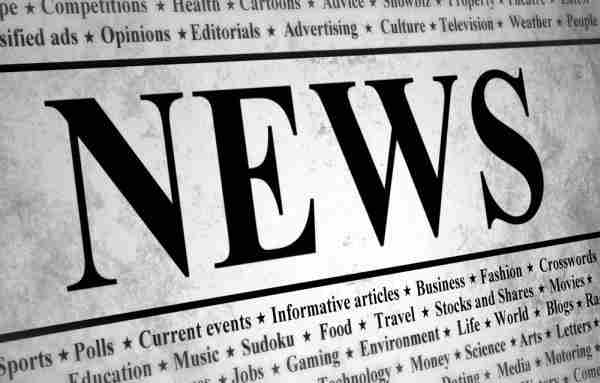 Morgan Lewis takes on Drinker Biddle white-collar group
Three
litigation partners
from Drinker, Biddle & Reath's Philadelphia office have made the move to Morgan Lewis. The three--Michael J. Holston, Lisa Chanow Dykstra, and John F. Schultz--represent the entire practice group. Its change of address effectively decimates Drinker Biddle's white-collar criminal defense litigation practice in Philadelphia. Both Holston and Dykstra are former Assistant U.S. Attorneys. This group is expected to further solidify Morgan Lewis' practice in corporate investigations and class actions. A longtime friendship between Holston and Jack Dodds, head of Morgan Lewis' corporate investigations and criminal defense practice, precipitated this transaction.
The Legal Intelligencer, Firm Press Release
Cozen O'Connor

sees its Manhattan presence swell
Fischbein Badillo Wagner Harding has lost almost all of its attorneys to Cozen O'Connor. This addition will roughly double the number of Cozen attorneys in Manhattan and allow the firm to take over Fischbein Badillo's lease in Midtown, giving the firm two locations in the area. Included among those who are moving are two name partners, Richard Fischbein and Raymond Harding. The few remaining attorneys at Fischbein Badillo may join Cozen at a later date, but cannot do so now due to conflicts of interest with some current clients. The deal becomes official this week when the first wave of attorneys starts at Cozen.
The Legal Intelligencer, Firm Press Release
Dorsey & Whitney's East Coast offices shrink
Minneapolis-based Dorsey & Whitney has seen better days. Both its New York and Washington, DC, offices have suffered significant reductions in staff in recent years. Managing Partner Peter Hendrixson says this has been a result of the firm's desire to focus on its "core competencies." For example, in 2000, the plan was for the Washington, DC, office to eventually house at least 100 attorneys; by 2002, it was halfway there. Soon thereafter, the work evaporated as a result of many Virginia tech companies going belly-up. Adding to this was the fact that the flagship Minneapolis office did not have a surplus of work and thus had been hesitant to send work to DC at that time. Now, the DC office employs 18 attorneys. A former partner advanced an apt metaphor: "When the human body is thrown into a cold lake, you protect the torso and sacrifice the appendages."
American Lawyer
Greenberg Traurig adds four in Boca Raton
Greenberg Traurig, headquartered in Miami, has taken on the four-person Boca Raton firm of Hillier & Associates. This group, which specializes in the creation of golf and recreational club membership programs, will be based out of Greenberg's Boca Raton office. It will also deal with residential and resort developments.
Howard Bregman
, Managing Shareholder of this office, believes Dennis Hillier (founding partner of the former Hillier & Associates) is a "pioneer in this area of law and enjoys an international reputation for his work." Hildebrandt International,
Firm Press Release
Five media and entertainment lawyers head for Gibson Dunn
Gibson, Dunn & Crutcher's New York office will house four media and entertainment lawyers (the fifth is destined for Denver) who previously worked for Manatt, Phelps & Phillips. Acquiring
Orin Snyder
, the leader of this group and former head of Manatt's East Coast Litigation entity, represents a major coup for Gibson Dunn. According to Managing Partner Ken Doran, "He has a thriving, high-profile practice that will be very complementary with our practice in New York, as well as our entertainment and media practice on the West Coast."
New York Law Journal, Firm Press Release
Want to read more law firm news?
For past editions of our weekly law firm news, click here.
---
Contact Our Recruiters Now!