Several years ago a friend called me and encouraged me to interview at his law firm. He told me people at the firm were involved in various movie deals and hobnobbing with movie stars. He told me all of the lawyers were driving around in Porsche convertibles and the firm represented Los Angeles as I had come to see it in movies and television shows. He told me the firm was so exciting that none of the attorneys actually practiced law, and instead spent their time "doing deals" and socializing with movie stars.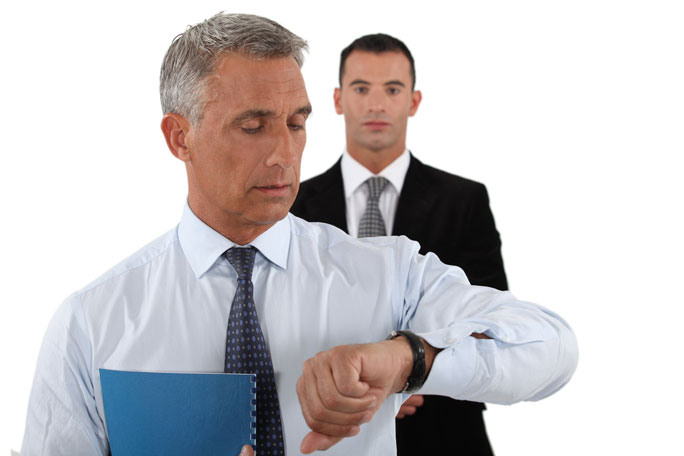 For several months I kept hearing stories about this magical law firm. I discussed it with my wife on several occasions and, after a lot of soul searching, I decided to send my friend a resume. He called me back a few hours later and told me the firm was excited to see me.
I scheduled my interview with this law firm on a Monday.
On Sunday night I drove from my house in Hollywood to the law firm in West Los Angeles to make sure I gave myself enough time to get to the interview.
It took me about 30 minutes.  
On Monday I decided to give myself 45 minutes. What I had not accounted for was the 405 Freeway interchange. Back then, this was known as the most crowded interchange in America. I sat on this interchange for at least 35 minutes doing absolutely nothing. I became increasingly nervous as the time for my interview came and went. I am sure I was sweating a lot. I may have bitten a nail or two. I started going over all sorts of horror stories in my mind about what would happen when I finally got to the interview.
I ended up arriving to the interview almost 30 minutes late. I was so late by the time I arrived the firm seemed to be debating whether they even wanted to interview me. It was one of the most uncomfortable experiences I have ever had.
See 6 Things Attorneys and Law Students Need to Remove from Their Resumes ASAP If They Want to Get Jobs with the Most Prestigious Law Firms for more information.