Law firms invest in their attorneys, and they don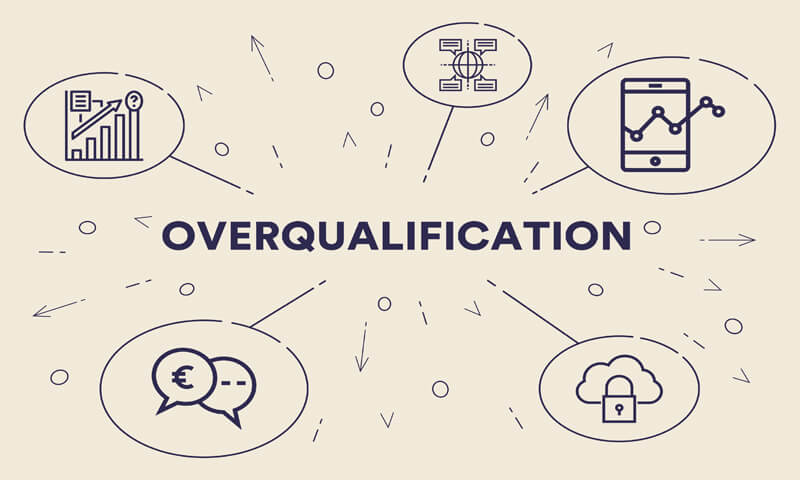 Many times in my career in attorney placement, especially since the economy has been suffering, I have seen a steady stream of applications from attorneys who possess substantially more experience than the position for which they are applying.  These attorneys are sometimes frustrated at not being considered for a job that they feel they could do in their sleep.  Why would a law firm not want someone with 10+ years experience to fill a slot calling for 2-5?
There are several reasons.
1.  Law firms want their associates to be happy.
Law firms invest in their attorneys, and they don't want to waste their investment dollars.  They want the attorneys they hire to be happy, so that they will stay and make money for the firm.  To this end, law firms generally frown on hiring someone and then making that person take a cut in seniority because they fear it will cause grumbling.  I have personally seen this happen.  Attorneys who take a class year hit may obviously complain about salary.  Perhaps of greater concern, however: they sometimes also are unhappy with the work they are expected to do, because it is too junior for them.  Attorneys are trained to be ambitious and hungry, and to go after responsibility: qualities that are often valued in young associates.  However, if a firm hires a 15-year attorney for a mid-level associate position, the fear is that the attorney will want to do senior level work, and will fight other attorneys to get it.  That attorney may also impose strategy ideas where they are not welcome.  Similarly, attorneys who are more qualified than the job they are hired to do may also seek to make partner at a faster pace than the firm is comfortable with, or has room for.  These are all factors that may create an unhappy hire, and law firms seek to avoid this.
2.  Law firms want to make an investment in their associates.
Law firms understand that they may not get fabulous, perfect work out a second-year associate.  Why, then, would they invest in such a person, rather than hiring a 10-year associate?  The answer is loyalty.  Law firms hope and believe that if they train, nurture, and show a junior associate how to practice law, that person will feel loyal and appreciative, and will remain with the firm down the road.  Good firms are not afraid to invest in promising junior people, with the hope that the person will be a cheerleader for the firm.  Similarly, they may be skeptical about investing in an associate who has been trained for many years at another firm; that person may want to do things her way.
3.  Law firms know that they want.
If a law firm advertises for a 2-5 year associate, generally speaking, that is what they want.  Large firms especially prefer to have a good balance among their class years, sometimes adhering slavishly to class year quotas.  Therefore, while it doesn't hurt someone from other class years to apply for those positions, those applicants will probably not get in the door.
So… What's a well-qualified attorney to do?
It is true that there are not many senior level positions for attorneys who do not have partner-level portable business.  This is the sad reality, and I speak with many attorneys who are in that situation.  My advice to these attorneys is to network as much as possible, especially with smaller firms, and sell what you do have; your skills and ease of practice.  Often, firms will talk to well qualified attorneys who have no business , but they won't advertise those needs.  They might be part time or temporary opportunities where a firm needs extra hands on a particular matter.  It is up to you to be proactive.  Figure out which firms might be interested in your skill set, contact them, and let them know that you are available and what you can do.