I am dreading the holidays. I wish I could pull the covers over my head and not come out again until January 2nd.I haven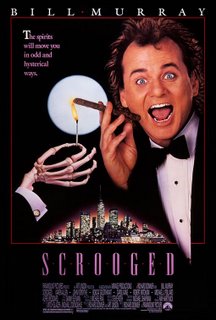 I am dreading the holidays. I wish I could pull the covers over my head and not come out again until January 2nd. I haven't always been like this. In a normal economy, I charge into the season and charge up my credit card just like everybody else. But now, in the midst of a grave economic crisis, how does one gaily spend and celebrate? (Spending and celebrating having become interchangeable and inextricable concepts in
modern times.)
We all know the drill: for law firms, the holidays are when we take the time to formally thank our secretaries and support staff, our colleagues and business contacts, and we do it with bonuses, lavish gifts, expensive baskets, tickets to the opera, etc etc. It is impossible, and ill-advised, to shirk these social obligations. People expect it; many deserve it. But how to pay it forward when so many are worried about their own job security? About retirement funds that went from lush, green pastures to brittle, desert savannas seemingly overnight? About retaining and attracting new business? About making one's hours? About the lack of one's own bonus, or its much reduced amount? There is no easy answer, but after mulling it over, I have some recommendations.
1) For the associates who will not receive a bonus this year, my sympathies. I'm sure you all worked very hard and are deserving. Alas, in terms of your giving obligations, keep it modest and prioritize. To ensure that your next year is equally productive and smooth, just be sure to take care of your secretary and paralegal. Handwritten cards for the rest. Of course, if there is a particular client, mentor, colleague that you feel indebted to, do present them with something, but make it personal and keep it simple. The thought is more important than the dollar amount.
2) For the associates who did receive a bonus, again, take care of your secretary and paralegal, but make your best effort to spend on others wisely. Rather than splurging on the cashmere throw for a favorite business contact at $300 a pop, consider giving a lift ticket at a local ski resort (savings: around $220.) Along those lines, no need to give Veuve Clicquot at approx $44 a bottle when there are many lovely, less well known sparkling wines that are equally good. Try Chandon at $20 instead. When you make a gift personal, and spend a bit more time on the selection, chances are you will save some coin and enjoy giving it all the more.
3) For the attorneys who are enjoying job security - do more of it. Enjoy and give thanks. Take care of those in your professional inner circle but exercise restraint. This could be the year for the comeback of more personal, thoughtful, and/or humorous gifts. Giving a donation in some one's name to their favorite charity is always an excellent choice. Having people over for a meal is another. Again, the focus should be on doing something that is personal, rather than expensive.
4) Keep perspective. Over the last decade, all of us in the legal industry have been riding a cresting wave flush with economic success. As a result, many of us have become accustomed to a certain standard of living and have blurred the line between "want" and "need". I know I have.
Now the wave has broken and many of us are re-assessing our priorities. We still have a lot and can learn to make due with less. In fact, I know quite a few people who have decided to "adopt" families in need and are giving presents only for that cause. In my own community, I joined the "Christmas Elf" program where we pick the name of a child or elderly person and act as their own personal Santa. There are numerous programs like this all around the country.
5) Have fun on less. We all know that the heart of the holidays is not to be found in the new Balenciaga bag, or the pretty whirring iPhone. The heart of the holidays is what we make it. It's having too much eggnog and watching "A Christmas Story" for the hundredth time, or snuggling in with David Sedaris' wry Holidays on Ice. It's goofing off a bit and taking a longer lunch than normal. It's volunteering to help those in need.
Maybe by shrugging off, or at least loosening, the biting yoke of commerce from our shoulders, we can all experience the holidays more purely, like we did when we were kids. After all, the holidays only come once a year and it would be a pity to miss it. Plus, spending all that time under the covers would get awfully claustrophobic.
Happy Holidays.
Erin