The New York market for real estate attorneys is making a comeback, with mid-level associates in particular demand.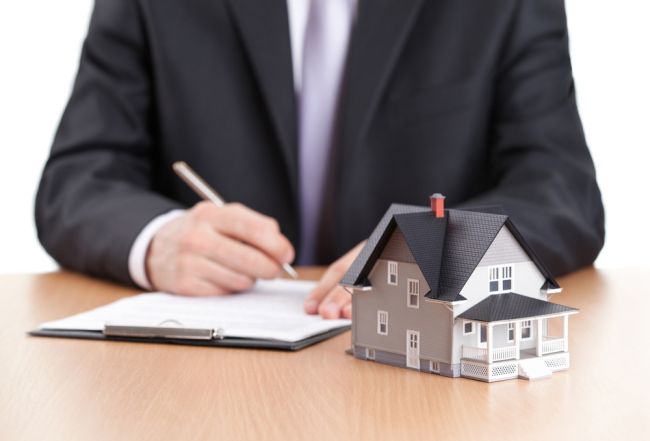 When the housing market collapsed in 2008, it took down with it the market for real estate attorneys. The housing boom had created an influx of
legal positions in real estate law
; many of those same attorneys were soon out of jobs. For those graduating from law school in 2008 and in the years immediately following, those who wanted to go into real estate were hard-pressed to find positions in pretty much any segment of real estate law.
Now with encouraging signs of recovery in the housing market, New York real estate attorneys are again riding that rising tide.
If the last couple years have been a game of survival of the fittest, real estate lawyers who did manage to find positions in a down market are now in a
prime position to make
a lateral move
. Simply put, there are not very many well-qualified associates with real estate experience. The bad market forced most lawyers interested in real estate law into other practice areas, meaning that any real estate attorneys who managed to survive and gain at least a few solid years of experience are now highly prized by firms.
Within real estate law, those with experience in finance are in particular demand. Funding is always one of the primary issues for home buyers or developers, and real estate attorneys who have knowledge in securing bridge loans, mortgage loans, and other types of financing are especially needed. If you are a mid-level associate with experience in real estate finance, now would be a good time to make a lateral move.
Even for someone currently practicing in a different area, but hoping to make a move to real estate law, now would be an optimal time to do so. Good reasons for considering a switch would be if you are unhappy in your practice group, or if your choice was dictated less by affinity for that particular field than the availability of real estate positions at the time. Even if you do not have any prior experience in real estate, you may be able to position yourself as a competitive candidate if you can make the case for how your skills and experience in your current practice area are transferrable. Candidates with actual real estate experience will still have a considerable advantage, but in some cases, firms may be willing to consider a candidate if he or she has strong credentials and comes from a reputable firm.
If you are fortunate enough that your current firm has available openings and your standing there is favorable, you can use this to your advantage. The benefit of switching to another group within your own firm is that hopefully your work there will already speak for itself: find partners and senior colleagues who can speak highly of your abilities to put in a good word for you. The challenge will be making a compelling argument for how your experience in another area will be beneficial in real estate law.
The positive
hiring trends for real estate attorneys
have been affirmed by BCG Attorney Search recruiter Margaret Gilleran. As a seasoned lawyer and now recruiter, Gilleran began as a litigator before switching to M & A for the second half of her law career. Eventually, she realized that law was not something she wanted to do long term, but that her skills and background made her a perfect fit as a
legal recruiter
. Fast forward to 2012 and Gilleran has been a recruiter now for ten years, working out of BCG Attorney Search's New York City office. She has helped to place attorneys at both small and large firms, hedge funds, investment banks, and Fortune 500 companies.
In this interview, Gilleran talked about why
the New York market for real estate lawyers is making a comeback
, which other practice areas are "hot" right now, and why New York lawyers who pay their dues can land jobs anywhere in the country.
Tell me a bit about your background. How did you get into law and then eventually become a recruiter?
I decided to go to law school because I had been a liberal arts major and wanted to be able to find a job that would allow me to support myself. At first, I thought I would focus on
public interest law
, but realized that if I did, I would have great difficulty paying my student loans. Instead, I worked at large firms like Mintz, Levin, Cohn, Ferris, Glovsky, & Popeo; Paul Hastings; and
Skadden, Arps, Slate, Meagher & Flom
. I was a litigator at first and practiced for four years. Eventually, I realized that I did not like the constant adversarial nature of litigation, and switched to M&A for several years. Ultimately, I decided that I did not want to practice because it was not something I could see myself doing for thirty years. I liked it, but I did not love it. At the same time, it was hard because I did not want to walk away from all the time I had invested in the legal world – 11 years if you include law school.
I knew that I had always enjoyed speaking with clients and helping them figure out their problems. I just did not like documenting their problems! Recruiting was a natural fit for me because I knew a lot about practicing – I had been both a litigator and a transactional attorney. I knew all the firms, practice groups and different firm cultures so I thought I would be able to bring a lot to it in terms of knowledge. Over the years, it has been great. I really do love talking to candidates and helping them figure out their next move.
What practice areas are doing well in the New York market?
If you have a real-estate mid-level candidate, firms are very interested in speaking with them because, simply put, there are not a lot of them around these days! This is because for lawyers who started in 2008 through 2010, there was not much going on in real estate and associates, who may have wanted to focus on real estate, were placed into other practice areas (e.g. bankruptcy.). Now that the market is doing better, real estate attorneys are very busy and there are not enough of them to meet the growing demand. Thus, if you are working with a good real estate candidate who has several years of experience, there is a good chance that he or she will get a lot of interviews and be very much in demand.
Are there certain segments within real estate that are doing particularly well?
Real estate practice breaks into four areas – real estate finance, leasing, acquisitions and dispositions [or buying and selling], and "dirt" real estate [development]. Right now, the hottest area within real estate is real estate finance.
For an associate with several years of experience and strong credentials, would now be a good time to make a lateral move? Or would the safest recommendation given the economy be to stick it out at your firm unless you're really unhappy?
Whether to make a lateral move is dependent upon so many factors. Sometimes you may really love a certain practice area, but your firm is not a real "player" in that particular area. Other times, you may find that you are constantly working with a partner with whom you do not get along and you do not see any end in sight.
If a candidate wants to make a move, and there can be hundreds of reasons for wanting to move, there are lots of positions available. The only way to really know whether a move is possible is by starting a search and sending out your resume.
What advice would you give to someone looking to switch practice areas from a completely unrelated field?
So many lawyers who graduated from law school law school between 2008 through 2010 could not work in their chosen areas because there were not any jobs, so this is actually a really relevant question. I suspect that there are a lot of people who would like to move because they did not get their first choices at the time and ended up settling for something else. My advice to associates looking to switch practice groups is to take a hard look at their own credentials and skills and be realistic about their options.
Are switches in practice areas common?
People do not change as much as you would think. Many lawyers go through their summer associate program, choose a practice group simply because they like the partners in said group, and end up becoming pigeonholed in a certain area. Within a few years, if you have been doing, say, real estate the whole time, you have become a real estate attorney regardless of whether you like it. It is hard to shed that label and switch. For whatever reason, firms do not really want to retool people, even if they were top of their law class and have great credentials.
How would you advise a person trying to transition into a New York firm? What work culture differences can they can expect if they're moving from an out-of-state firm?
The old expression, "New York is a tough town" is so true. *laughs* It is a tough town! I think lawyers looking to work here should just really accept the fact that they are going to have to work a lot of hours and work hard. The good news is that if you can do that and do that for a number of years, say three or four, you are often highly regarded in other markets. When a New York associate wants to go to Boston or D.C., or Austin, they are scooped up right away because the firms know that the person got six years of training for the three years they put in.
What types of obstacles can candidates expect to meet if they're coming from out of state? Is the New York market hard to break into?
It depends. The biggest factors that firms look at are where you went to school, how you did in school, which practice areas are hot in the market right now, and the firm you are coming from. But New York is different from other markets where you have to demonstrate your commitment to that area. For other cities, recruiters really have to go out of their way to show that their candidate was raised in that area or the spouse if from that area, and so on. That's not the case with New York firms.
Meaning that firms in New York are more inclined to believe if they hire you, you'll want to stay?
I think it might have been Woody Allen who said something along the lines of, "Anyone who lives anywhere else has to be joking." I remember when I first moved to New York from Boston, I thought that the statement was super arrogant but that is truly the way New Yorkers feel about New York. They think you'd be crazy to want to live anywhere else.
    Editorial note: It was not Mr. Allen, but John Updike who famously said, "The true New Yorker secretly believes that people living anywhere else have to be, in some sense, kidding."
What other practice areas are "hot" right now?
We can legitimately say real estate finance is doing well. Another area that is busier than it has been in the recent past is investment management. This is an area where I've seen more positions. There are a lot of capital markets and M&A openings as well, however I am not seeing a lot of candidates getting interviews for those positions. Still, for candidates with really strong credentials, I think firms would probably see them.
Traditionally, the time between Thanksgiving and the New Year is always slow. Even firms that have open positions may choose to wait until after the holidays to hire. I see a number of openings in capital markets, M&A, investment management, but I do not see a lot of firms actually interviewing candidates. Certainly if you look at our database, you will see a lot of openings for corporate attorneys, but firms are being extraordinarily selective right now. When you couple that with the time of year, you see openings but not a huge amount of activity in those areas.
About Harrison Barnes
Harrison Barnes is a prominent figure in the legal placement industry, known for his expertise in attorney placements and his extensive knowledge of the legal profession.
With over 25 years of experience, he has established himself as a leading voice in the field and has helped thousands of lawyers and law students find their ideal career paths.
Barnes is a former federal law clerk and associate at Quinn Emanuel and a graduate of the University of Chicago College and the University of Virginia Law School. He was a Rhodes Scholar Finalist at the University of Chicago and a member of the University of Virginia Law Review. Early in his legal career, he enrolled in Stanford Business School but dropped out because he missed legal recruiting too much.
Barnes' approach to the legal industry is rooted in his commitment to helping lawyers achieve their full potential. He believes that the key to success in the legal profession is to be proactive, persistent, and disciplined in one's approach to work and life. He encourages lawyers to take ownership of their careers and to focus on developing their skills and expertise in a way that aligns with their passions and interests.
One of how Barnes provides support to lawyers is through his writing. On his blog, HarrisonBarnes.com, and BCGSearch.com, he regularly shares his insights and advice on a range of topics related to the legal profession. Through his writing, he aims to empower lawyers to control their careers and make informed decisions about their professional development.
One of Barnes's fundamental philosophies in his writing is the importance of networking. He believes that networking is a critical component of career success and that it is essential for lawyers to establish relationships with others in their field. He encourages lawyers to attend events, join organizations, and connect with others in the legal community to build their professional networks.
Another central theme in Barnes' writing is the importance of personal and professional development. He believes that lawyers should continuously strive to improve themselves and develop their skills to succeed in their careers. He encourages lawyers to pursue ongoing education and training actively, read widely, and seek new opportunities for growth and development.
In addition to his work in the legal industry, Barnes is also a fitness and lifestyle enthusiast. He sees fitness and wellness as integral to his personal and professional development and encourages others to adopt a similar mindset. He starts his day at 4:00 am and dedicates several daily hours to running, weightlifting, and pursuing spiritual disciplines.
Finally, Barnes is a strong advocate for community service and giving back. He volunteers for the University of Chicago, where he is the former area chair of Los Angeles for the University of Chicago Admissions Office. He also serves as the President of the Young Presidents Organization's Century City Los Angeles Chapter, where he works to support and connect young business leaders.
In conclusion, Harrison Barnes is a visionary legal industry leader committed to helping lawyers achieve their full potential. Through his work at BCG Attorney Search, writing, and community involvement, he empowers lawyers to take control of their careers, develop their skills continuously, and lead fulfilling and successful lives. His philosophy of being proactive, persistent, and disciplined, combined with his focus on personal and professional development, makes him a valuable resource for anyone looking to succeed in the legal profession.
About BCG Attorney Search
BCG Attorney Search matches attorneys and law firms with unparalleled expertise and drive, while achieving results. Known globally for its success in locating and placing attorneys in law firms of all sizes, BCG Attorney Search has placed thousands of attorneys in law firms in thousands of different law firms around the country. Unlike other legal placement firms, BCG Attorney Search brings massive resources of over 150 employees to its placement efforts locating positions and opportunities its competitors simply cannot. Every legal recruiter at BCG Attorney Search is a former successful attorney who attended a top law school, worked in top law firms and brought massive drive and commitment to their work. BCG Attorney Search legal recruiters take your legal career seriously and understand attorneys. For more information, please visit
www.BCGSearch.com
.
Harrison Barnes does a weekly free webinar with live Q&A for attorneys and law students each Wednesday at 10:00 am PST. You can attend anonymously and ask questions about your career, this article, or any other legal career-related topics. You can sign up for the weekly webinar here: Register on Zoom
Harrison also does a weekly free webinar with live Q&A for law firms, companies, and others who hire attorneys each Wednesday at 10:00 am PST. You can sign up for the weekly webinar here: Register on Zoom
You can browse a list of past webinars here: Webinar Replays
You can also listen to Harrison Barnes Podcasts here: Attorney Career Advice Podcasts
You can also read Harrison Barnes' articles and books here: Harrison's Perspectives
Harrison Barnes is the legal profession's mentor and may be the only person in your legal career who will tell you why you are not reaching your full potential and what you really need to do to grow as an attorney--regardless of how much it hurts. If you prefer truth to stagnation, growth to comfort, and actionable ideas instead of fluffy concepts, you and Harrison will get along just fine. If, however, you want to stay where you are, talk about your past successes, and feel comfortable, Harrison is not for you.
Truly great mentors are like parents, doctors, therapists, spiritual figures, and others because in order to help you they need to expose you to pain and expose your weaknesses. But suppose you act on the advice and pain created by a mentor. In that case, you will become better: a better attorney, better employees, a better boss, know where you are going, and appreciate where you have been--you will hopefully also become a happier and better person. As you learn from Harrison, he hopes he will become your mentor.
To read more career and life advice articles visit Harrison's personal blog.