I recently wrote a blog post about choice of references and I received several responses from legal professionals around the country. I thought, therefore, I would expand it into an article.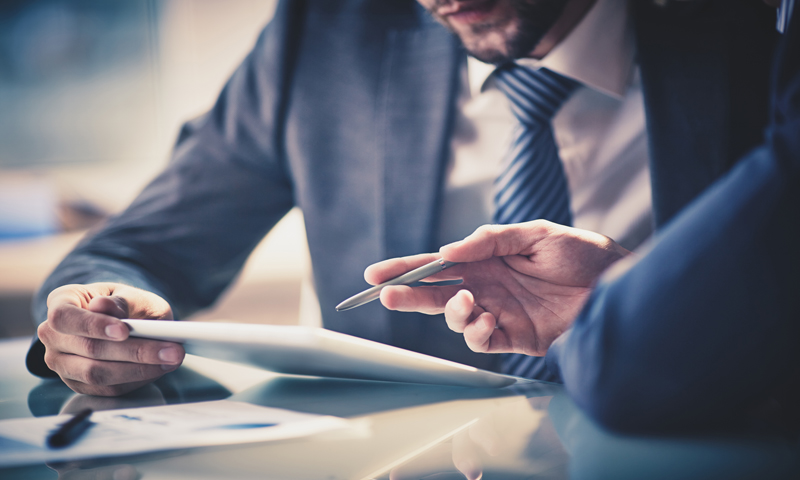 I am sometimes surprised at how little thought goes into an attorney's reference list. I have spent a fair amount of time in my career checking attorney references, and have often asked myself, "Why in the world did this attorney list this individual as a reference?" In my experience, I have had references tell me awful things about candidates. For example, I have had references tell me, "Don't hire this attorney." I have had references critique everything an attorney did wrong, everything from poor time management skills and general incompetence to chronic lateness to romantic indiscretions.
More often, however, references have given me limp, lukewarm endorsements. I have heard things like, "well, he is good at some things," or "well, it depends who you ask." I've had references answer my frequent question, "Would you hire this attorney again?" with "Well, I would…. But others here might not." Do references do this because they want to throw you under the bus? No. They do it because it is far easier to say "yes" to your request for a reference than tell you why they don't want to endorse you. You must therefore be extra vigilant and brutally honest with yourself when deciding which work providers to use as references.  
Here are some things to keep in mind when choosing individuals as references.
1. Can the individual speak to my skill set?
You must list people who are very familiar with your work and your skill level. It is a terrible thing for a reference to tell a reference-checker that they can't remember what you did for them (this has happened to me countless times when checking references). When you are listing references, the first, most obvious choice is to use your immediate work provider. (If this is not possible because you have had negative experiences with this person, please see Section 3, below). However, anyone who has directly supervised your work can serve as a reference.
Please keep in mind that although a partner may be your main work provider, you may not be their main associate. Often partners have a main associate who they use for each client, and they often have many clients. If you are currently working for this partner, or did until very recently, this should be easy. If you are quiet, or the partner is very busy or hands-off, you may want to send this work provider an email summarizing significant projects.
If the work provider is from a former position, you may well need to remind this person of the work you did. I strongly urge you to do this. It is always best to call a former work provider rather than emailing, but, as above, follow up with an email, in which you can remind them of your role in significant projects performed for them. They can save it and refer to it six months from now.
Please use people who you know in your professional life. Law firms are almost never interested in personal references. I have had people list non-work references such as pastors, non-legal business partners, even family members. I do not recommend this.
2. Does the individual know me well, and are they enthusiastic about my work?
References should glow. A savvy reference-checker knows the difference between someone who thinks you were just okay and someone who can't say enough good things about you. It is likely that the people who will check your references spend a fair amount of their day checking references. They know what to ask, and they know what to listen for. They know when a reference just going through the motions. On the other hand, I have had references who I have to stop short because I couldn't get them off the phone for all the gushing praise. These are the ones who will get you hired.
As discussed above, while you should use your main work provider if at all possible, you can use some judgment in your remaining references. The more senior you are, the more choices you will have. A mistake I have seen repeatedly is associates who use a well-known rainmaker, headline maker or department head, thinking that they will "wow" the potential new firm by associating themselves with this person. This reference may be way too busy to know you well, or retain for long the roles you have played in their work. Rather than using the most important or high-profile partners in your firm, I recommend using references who know you well, were very happy with your work, and will sing your praises to high heaven, even if that person is not someone who gets a lot of press.
If one of your recommenders is a shy person, is very mellow, or just doesn't have a great phone personality, you may let the firm know this, as discreetly as possible, of course. I have had this happen before, and I have not held it against the attorney being recommended.
3. Generally speaking, you should avoid listing a person from whom you have had a pattern of negative feedback.
What do you do when a partner, especially your main work provider, has given you negative feedback? I get questions about this fairly regularly.
If you are an associate who wants to leave your firm because a particular partner is making your life miserable, I do not recommend using this person as a reference, even if it means having no references from that firm. I have seen this happen more than once. The potential new firm will almost certainly know what is going on, and why you want to leave, without your highlighting this fact. (As discussed below, they may contact this person anyway). The absence of this work provider may weigh against you, yes, but in the final calculus it is probably less risky than listing someone who may rip you to shreds.
Generally speaking, I do not recommend listing someone who negatively critiqued your work on a significant level, or has responded unfavorably to your work more than once. If someone clearly does not like your work, you need to be honest with yourself about that. You may want to believe that you have recovered, because that attorney has been kind to you since the negative critique. However, unless they have used you again several times since the negative experience, and have specifically told you that your work is now satisfactory (and this does happen), I would recommend that you avoid using that person.
Even if you don't list a particular person who works at your firm, a potential employer may contact that person anyway. They often call everyone they know to try and gain perspectives on how you are perceived at the firm. Moreover, it is not hard for a firm to figure out who you were probably working for if you were in a particular group or serviced a particular client. There is not a lot you can do if a potential employer decides to go this route. However, actually listing someone who will say negative things reflects especially poorly. Therefore, even if it means that you do not list your main work provider, I would avoid listing someone who may possibly say negative things about you. List other work providers, and list work providers from past jobs who will glow when discussing you.
If you are on the fence about whether you have truly recovered from a questionable experience, simply….
4. Ask a Potential Reference What They Might Say About You.
No one is perfect. It is certainly is possible in life to recover from negative feedback and get a great reference from that person. If you are not sure whether you have truly recovered, you must find a way to ask before you list that person. One of the hardest things you may ever have to do is to ask someone you are not close to and may not even like how they really, truly feel about you. To make matters worse, they may not tell you the truth. Still, if you are not sure a reference will say good things about you, you must walk into their office (or call them if there is a geographical issue- but please, please, do not ask over email!) and ask them point blank if they are comfortable giving you an excellent reference. You must listen well to their answer. They may say yes, but haltingly. If this happens, think twice. Do they just want you to get out of their office? If they give you an enthusiastic yes, you can't really ask for more. You must leave the office confident that you have a true assessment, one way or the other, of where you stand before you decide whether to list that person.
Learn why attorneys usually fail law firm phone-screening interviews in this article: