The 482-attorney Cozen O'Connor finished 2005 with improvements in the key financial indicators, showing a 7.3 percent increase in gross revenue to $220.5 million, according to The American Lawyer's AmLaw 100.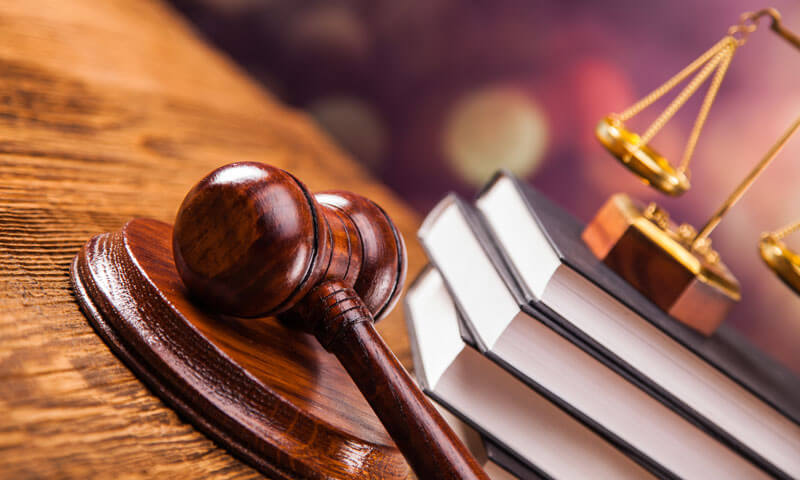 Cozen O'Connor rounded out the list for Philadelphia firms, ranking 99th under the gross revenue category. Its reported revenue was $220.5 million in 2005, compared with $205.5 million in 2004. That resulted in a one-spot loss for the firm from last year.
Its profits per equity partner (PPP) ranking fell three spots to 99th despite a 2.2 percent increase in the number from the prior year. The firm had a PPP of $470,000 in 2005 and $460,000 in 2004.
It's revenue per lawyer (RPL) ranking fell two spots to 98th with RPL of $460,000 in 2005 and $445,000 in 2004. That was a 3.4 percent increase over 2004.
The firm saw a 2.8 percent increase in its average compensation per all partners, which increased from $360,000 in 2004 to $370,000 in 2005.
Cozen O'Connor

saw an increase in both equity and non-equity partners this year. The firm added two equity partners in 2005, bringing the total to 127. There was a 9 percent increase in non-equity partners from 87 in 2004 to 95 in 2005. The firm increased its overall headcount by 4 percent from 463 attorneys in 2004.
While the firm has seen increases in the main financial indicators over the past three years, those increases have come at a slower rate each year since 2003 in some of the categories.
In 2003, for example, the firm showed a 7.2 percent increase in PPP, and a 3.4 percent rise in 2004.
Firm
managing partner
John J. Cunningham
said the firm has been in a growth mode over the last few years if not longer, which "drags" a bit on the RPL and PPP.
He said some years have more opportunities than others, and the financial results "have spurts and then level off."
Cozen O'Connor swallowed up most of the lawyers from Fischbein Badillo Wagner Harding in New York in March 2005, giving the firm two Manhattan offices and doubling the size of its presence there.
Cunningham said the group was made up of mainly real estate and business litigation attorneys, two practice areas that were the strongest for the firm in 2005.
He said it takes a bit longer, however, for the business litigation group to start generating revenue, which means the group slowed the growth in RPL and PPP for 2005.
Cunningham said that while the new attorneys are included in the headcount "they're not included in your cash revenue number because they're not producing anything."
That is not the case for 2006 as the groups are starting to add to the revenue, Cunningham said.
The firm should show bigger increases in the next year or two, he said, but added that Cozen O'Connor is still in growth mode.
It opened a Miami office in the middle of May with the addition of three partners from Kansas City, Mo.-based Shook Hardy & Bacon.
The new office houses three commercial litigators, led by Richard Dunn, and will service the firm's clients nationally as well as those in Latin America.
Cunningham said the firm is looking to add to that office and is talking to several other large groups about joining the firm in other markets.
Sandra Mannix of
Abelson Legal Search
said that in the current economic times, any firm that has shown growth across the board for the last few years is "enviable."
Cozen O'Connor has been diversifying since 1995, when it chose to move away from its traditional insurance defense model to become more of a general service firm, Cunningham said.
"We think being full service is the way to go, including insurance [defense work]," he said.
The firm is currently at about 525 attorneys, Cunningham said, with about half doing insurance defense work and the other half handling non-insurance work.
Dan Binstock, managing director for
BCG Attorney Search's Washington, D.C., office
, said that while the firm does high-end
insurance defense
, that type of work does not always produce high-end profits.
"Insurance defense work is usually high-volume work with low billing rates," he said, adding that a lot of larger firms are staying away from the practice area.
Cunningham admitted that it is a unique business model but said it is one that can sustain itself.
"We think it's a business model that can work, because, in fact, it is working," he said.
While the firm has plans for continued growth, Cunningham said it likes the balance it has now between insurance versus non-insurance practice areas.
He said the growth will be measured and one step at a time.
Frank D'Amore of Attorney Career Catalysts said the numbers reflect where the firm has been going, and show a solid performance.
"They're on a real push to diversify," he said. "Those areas I think they want to expand even further should enable them to continue to grow."
D'Amore said
Cozen O'Connor
has more room to grow in some of the general-service areas than other firms given that they are either just taking on those areas or are about to.
Cunningham also said that it is fair to say the firm is looking to use its non-equity tier with increasing frequency.
"The non-equity partner group has expanded faster than the equity group," he said, pointing out that that is a similar trend among many large firms.
Other than the New York acquisition, Cozen O'Connor opened two new offices in 2005.
The first was in Toronto at the end of April with the addition of an eight-attorney law firm, Poss & Halfnight, which focused on insurance and commercial litigation.
The firm opened a Santa Fe, N.M., office at the end of August.
In June, Cozen O'Connor grabbed four corporate and securities attorneys from Dilworth Paxson's Washington, D.C., office, led by Ralph V. DeMartino. The move doubled Cozen O'Connor's office in the nation's capital.
In total, Cunningham said the firm probably added about 50 attorneys in 2005.