Before going to law school, Katherine Bacal had no plans to enter the legal profession. In fact, she initially wanted to be a history professor.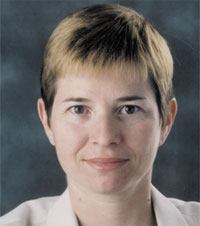 Katherine Bacal
"I wasn't prompted by any burning desire to be a lawyer," she said. "Instead, while on leave from my Ph.D. program in European history, I took the LSAT. Having scored reasonably well, I decided that I would rather pursue a law degree than move into an ivory tower. After I began law school and worked at a couple of law firms, I realized that I really liked litigation and appeared to be well suited to be a litigator. In other words, I'm slightly argumentative by nature but in a good way."
In appears that being argumentative has paid off for Bacal, as she is now a partner at prominent
international law
firm Baker & McKenzie, where she has a successful litigation practice. Her
practice focuses on complex commercial litigation
, particularly "defense of class actions and unfair business practice claims." She also has a hotel, resort, and tourism specialty. Bacal has represented individuals and corporations in a wide variety of matters, including cases involving alleged unfair business practices and unfair competition, trade-secret misappropriation, securities fraud, and accountant malpractice.
In one of her more notable cases, she represented Wyndham International, Inc., in a series of lawsuits concerning the hotel industry's pricing practices. Motions to dismiss were granted in two of those suits—one in Florida and one in California—and one California case resulted in a published decision affirming the dismissal:
Searle v. Wyndham International, Inc.
, 102 Cal. App. fourth 1327, (2002). She said that all of the other cases in which she represented Wyndham—including cases in California, Texas, Illinois, and Florida—were either dismissed by the plaintiffs or resolved by settlement.
Some of her other well-known clients include Goodrich Corporation, Galderma Laboratories, and Wyndham Worldwide.
Bacal is also chair of the litigation and dispute resolution group in her firm's San Diego office. In addition, she was recently elected president of the Lawyers Club of San Diego. She is currently the vice president of the organization and will be sworn in as president at its annual dinner in May.
Bacal studied liberal arts, with emphases on both literature and the history of ideas, as an undergrad at the University of Redlands Johnston Center. She graduated in 1985, and after that, she began working on her Ph.D. at the University of California, San Diego. However, Bacal eventually decided to go into law instead of starting a career as a history professor.
"While I liked the idea of teaching, the emphasis—at least at my school and program—seemed to be on very specialized research, which did not interest me as much," she said.
As a result, she entered the
University of Texas School of Law
and earned her J.D. in 1991. Following graduation, she joined Gibson, Dunn & Crutcher in its San Diego office, where her practice focused on securities litigation. She remained there until the firm closed its San Diego office in 2000. Bacal joined Baker & McKenzie in its San Diego office that same year and made partner in 2002.
She explained what attracted her to Baker & McKenzie:
"I came from a national firm which, like many others, was trying to establish an international presence. Baker already had that. As a result of this strong international practice, it appeared that there would be many new and different opportunities for a California litigator. Additionally, I knew about the commitment the firm and the San Diego office had to community involvement. I found the combination of a locally and internationally driven and directed firm both interesting and appealing."
She said some of the highlights of her career so far include being elected president of the Lawyers Club of San Diego and making partner at Baker & McKenzie.
"And last but probably most importantly, having grateful clients who appreciate the representation they received," Bacal added.  
About Baker & McKenzie
Baker & McKenzie is an international law firm that was founded in Chicago in 1949 by Russell Baker. It was one of the first law firms to be truly global. It is now home to more than 3,400 lawyers working in more than 70 offices in 38 different countries.
She had the following advice for law students:
"Don't forget, in whatever community you practice, it is actually a small world," she said. "Your reputation is priceless. Practicing law is much more fun in a collegial environment. Although litigation is adversarial, it's not warfare. Take the high road because it is the right road. Finally, get involved in community and/or bar activities. It is not only fulfilling; it is also a lot of fun."
Bacal was born and raised in Tucson, Arizona, where her two brothers and two sisters still reside. Her mother, one brother, and one sister are all
lawyers in Tucson
.
She has been married for 19 years and has three daughters, aged 10, eight, and four. Bacal enjoys spending time with her children; she also likes to run and has completed 12 half marathons. She also enjoys recreational soccer.