7/5/04

Coudert in merger talks with Squire Sanders
New York-based Coudert Brothers is in serious merger discussions with Cleveland-based Squire, Sanders & Dempsey to create another top firm through the unification of two AmLaw 100 firms, according to a report in Legal Week magazine. One month after Wilmer Cutler & Pickering and Hale and Dorr united, the report came that Coudert and Squire Sanders were looking to follow up with an even larger deal and have been in talks since the beginning of the year. Legal Week reported that the firms could reach an agreement as early as the end of the month, as they are in the final stages of due diligence, although that is where many of these deals fall through. Both firms offer multiple offices in the United States, Europe and Asia (Squire Sanders has 26 international offices and five affiliated offices and Coudert boasts 29 offices). Squire Sanders has a few more attorneys on staff with approximately 700, but Coudert is close with more than 650. The firm would likely be a top 10 American firm by size. Legal Week, 7/1/04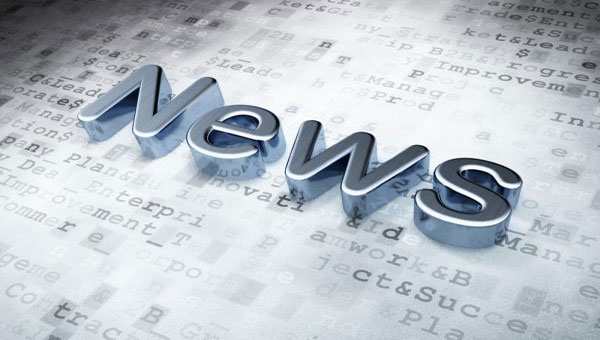 Foley & Lardner opens in New York through boutique acquisition
The acquisition of an 11-attorney litigation boutique has given Milwaukee-based
Foley & Lardner
the requisite personnel to make its first venture into New York. All of the attorneys and staff of
Friedman, Wang & Bleiberg
joined the firm last week, fulfilling Foley's goal to expand into the country's top legal market. The eleven attorneys will join the litigation and business law departments, with Peter Wang joining the firm's management committee and serving as the new office's managing partner. Foley's future growth plans include further expanding the New York office to offer a more full-service practice to clients, as well as new offices in Miami and Boston. Firm Press Release, 6/29/04
Sonnenschein expands venture capital/private equity practice
A practice head and three other partners have joined
Sonnenschein Nath & Rosenthal
in New York as part of that firm's commitment to grow its venture capital/emerging growth company practice. The four partners - David Papier, John Cleary II, Joel Bock, and Victor Boyajian, who will serve as the head of the practice -- will all join Sonnenschein in New York and New Jersey from the local offices of
Sills Cummis.
Boyajian formed the capital markets practice during his twenty-year tenure at that firm. The group brings a strong venture technology practice to Sonnenschein, which already boasted around 50 attorneys in that practice in its various offices. Firm Press Release, 7/2/04
Client conflicts end Orrick-Swidler Berlin talks
Orrick Herrington & Sutcliffe
can add
Swidler Berlin Shereff & Friedman
to the list of firms that it has come close to merging with over the last year before failing to reach an agreement. After publicized merger talks with both
Venture Law Group
and
Cooley Godward
fell through, client conflicts spelled the end for Orrick's latest attempt to expand into one of the country's largest firms. Swidler Berlin, a 235-attorney Washington, D.C. firm, would have firmed up the East Coast presence of San Francisco-based, 675-attorney Orrick. The firms are still looking for merger partners to grow their national presences, but if they find suitable partners, they may try to merge again in the future when the client conflict would not be an issue.
Legal Week, 7/5/04
Heller Ehrman gears up for New York expansion
Heller Ehrman White & McAuliffe
's purchase of new office space in Times Square Tower in New York is being hailed by the firm as a testament to its commitment to double the size of its current office there. With 75 attorneys working in New York now, the firm has bought office space that will allow for up to 165 attorneys. The firm's New York office was opened in 1999 with 18 attorneys. Heller Ehrman is seeking to expand both its litigation and transactional practices when it moves into the new offices early next year. Firm Press Release, 6/28/04
Dechert continues to grow Charlotte office
John Timperio, formerly of
Mayer Brown Rowe & Maw
has joined
Dechert LLP

'
s Charlotte office in the finance and real estate group, punctuating several moves that the firm has taken to grow its presence in the city recently. Opened in January, the Charlotte office got a couple of other recent boosts when the firm relocated partner Timothy Boyce to the office and added former Chief Real Estate Counsel at Bank of America Steven Molitor as counsel. Timperio specializes in collateralized debt obligation and collateralized loan obligation issues and will also work with current attorneys to expand its capital markets practice. Firm Press Release, 6/28/04
Duane Morris strengthens San Diego office with laterals
Duane Morris
, which opened a San Diego office last year with the acquisition of several attorneys from
Luce, Forward, Hamilton & Scripps
, has gone to that same firm to add some corporate depth to that office. Robert Copeland and Stuart Sorenson will both join the firm as partners. Copeland offers a practice that focuses on mergers & acquisitions, corporate and real property law. Sorenson specializes in corporate finance, M&A, public and private securities offerings, joint ventures and other corporate matters. Firm Press Release, 6/30/04
UK firm withdraws from New York, Singapore
Slaughter and May

has closed both its New York and Singapore offices, the firm announced last week. The two-partner New York office is losing one of its partners to retirement and the other is heading back to the firm's British offices. The Singapore decision came as a firm in its "best friend" network,
Allen Arthur Robinson
of Australia, decided to increase its Singapore presence, eliminating the need for Slaughter's presence in the area. Four attorneys from that office will also return to England, while one partner will join Allen Arthur.
Legal Week, 1/7/04
Adorno & Yoss adds office in Tallahassee
The largest certified minority-owned law firm in the country,
Adorno & Yoss
, has announced the addition of its seventh office in Tallahassee less than two months after it opened its sixth office in Atlanta. Heading the satellite will be Tallahassee Mayor
John Robert Marks
, III, who will focus the office's service on government and regulatory matters, among other things, before the firm adds more personnel and expands its practice. The firm's first five offices are all in the state of Florida. Firm Press Release, 6/28/04
Akin Gump adds IP team in Dallas
Partner Michael Shore and a team of three associates from IP boutique
Shore Deary
have joined
Akin Gump Strauss Hauer & Feld
in Dallas. Shore and his team focus on portfolio development, licensing and patent litigation. The firm is intent on expanding its international intellectual property practice, and has made two major additions of late, including the hiring of Shore's team. Bruce Lehman joined the firm in May as Senior Counsel after serving in several high profile government roles and as the chairman and president of the International Intellectual Property Institute. Firm Press Release, 7/1/04