Richards Butler Merger May Put Reed Smith Up Against Morgan, Dechert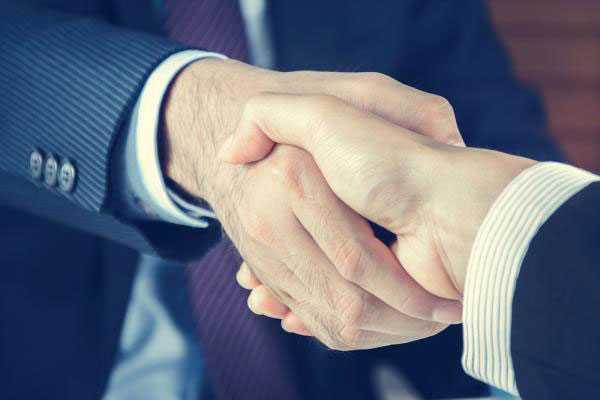 Reed Smith and London-based Richards Butler are one major step closer to finalizing their merger plans now that both firms' partnerships have approved the combination.
The legal merger will go into effect on Jan. 1, but the firms will begin to integrate their operations during the next six months while serving clients together.
The votes were the final step in the due diligence process that has been ongoing since the two firms announced their intent to merge in April.
Reed Smith managing partner
Gregory B. Jordan
said that more than 98 percent of both partnerships approved the merger.
It gives Pittsburgh-based Reed Smith a presence on three continents, including offices in the Middle East. The combined firm will have more than 1,300 attorneys, which they anticipate will move the new entity into the top 20 law firms in the world.
"This move is transformative for us," Jordan said in a statement. "It will make London Reed Smith's largest office and result in more than 20 percent of the firm's total business being conducted in Europe."
Reed Smith's new London office will have 300 lawyers, with 100 lawyers working on corporate and finance transactions, 100 working on commercial disputes, arbitration and shipping, 50 handling real estate, 15 handling the combined employment and business immigration practice and the remaining attorneys handling other practice areas.
The combination will also come close to doubling the number of attorneys in the firm's new Paris office, where it now has 12 lawyers.
Jordan said that having the largest office across the Atlantic would not change the firm's focus. He said when the firm opened up a London office more than five years ago, it was done in part to service the needs of some of the firm's oldest Pittsburgh clients who did work overseas.
Richards Butler managing partner Roger Parker said the firm's ability to grow in the United States will not be hampered or put on hold by this merger.
Parker said the sheer size of the combined firm was a selling point from his firm's point of view.
"Together, there are additional resources available to develop in different markets," he said. "The size really gives us the ability to do more than one thing at one time."
When asked whether he would be interested in doing more than one merger in the same year, Jordan said, "Our track record has been to sort of do a deal and make sure we integrate it."
He added, however, that these types of things don't always happen in the sequence he might like, and the firm now has a broader management team to handle another potential merger.
Claudia Barnes of BCG Attorney Search in Los Angeles said Reed Smith has been growing at a steady pace.
"They seem to do things very steady and cautiously with a lot of thought into it before going forward," she said.
Barnes said Richards Butler was aggressively pursuing a U.S. merger prospect, and the resulting merger with Reed Smith is a good match.
She said before this merger she viewed Reed Smith as a national firm, but has definitely changed her mind post-merger, seeing the firm as an international one.
Parker said that in due course the firm would like to move into China and Asia.
Richards Butler in London is affiliated with Richards Butler Hong Kong, which is not a part of this merger deal.
Reed Smith's director of strategic planning,
Michael B. Pollack
, said the firms are still in discussions with the Hong Kong office, which he said would most likely speed up now that the partnerships have voted for the merger. Pollack said the firm is still "very interested" in maintaining that relationship.
"The relationship with Richards Butler in Hong Kong is very important to our thinking," Parker said. "That also has to be quite a primary focus for us."
Parker said the firm would evaluate additional opportunities in Abu Dhabi, where it already has an office.
In recent years Reed Smith has been aggressive about expansion and actively pursuing merger partners. In 2003, the firm merged with Crosby, Heafey, Roach & May in California. It called off merger talks with a Chicago firm last year, although firm leaders said they were still looking at that city, as well as the Southwest, as potential areas for possible mergers. And at the end of 2005, the firm opened its Paris office.
"Reed Smith is increasingly being viewed nationally as an up-and-comer," recruiter Mark Jungers of Major, Lindsey & Africa in Chicago said.
The expansion has apparently paid off for more than the firm's reputation. In 2005, Reed Smith showed its fifth straight year of improved financials. The firm saw a 21 percent increase in profits per partner (PPP) in 2005 to $800,000. Its gross revenue for 2005 was $563 million, a 12 percent increase over 2004. Revenue per lawyer (RPL) also increased, going up about 10 percent to $609,000 in 2005. Jordan said the firm intends to maintain the trend of moving up financially.
When asked whether he was trying to join ranks with Philadelphia-based Morgan Lewis or Dechert -- which are often viewed as being in a separate tier from most other local firms -- Jordan said that while he competes with those firms now, he really follows his own plan specific to the firm. That plan is to "do more things, for better clients, in different places," he said.
Parker used an old sports analogy that even though the opposition affects your game to some degree, if you play your own game you will come out where you want to be.
"A lot of managing partners look over their shoulder probably a little too much rather than looking down their own track," Parker said, although he was quick to add that he is aware of where he will be in terms of competition.
He said there is "no doubt at all" that this merger "puts Reed Smith Richards Butler significantly ahead" of Dechert and Morgan Lewis.
Jordan said the firm's client base, particularly in London, in the banking, pharmaceutical and manufacturing industries, already makes Reed Smith strong against any firm.
He said since the firm announced its plan to merge with Richards Butler, it has received new work in Greece and London.
Francis M. Milone
, managing partner of Morgan Lewis, said the merger would alter Reed Smith's position in the marketplace, particularly in England and Europe as a whole.
He wouldn't comment on how firms are viewed in the Philadelphia market as far as tiers, but did comment on Reed Smith's position in the city.
"I don't think this merger will have any effect whatsoever on the Philadelphia market," he said, adding that Richards Butler is not known for its corporate practice, which is a large focus of Reed Smith's work in the city.
Jungers said Reed Smith's acquisition of a London firm reminds him of Kirkpatrick & Lockhart's merger with Nicholson Graham. He said if Reed Smith were looking to enter into the Chicago market, it would still have the ability to do so.
"Their numbers aren't so strong that their candidate pool would be limited," he said, but he added that a PPP of $800,000 may make finding a match a bit tough.
Some media reports have said that Richards Butler was in merger talks with New York-based Proskauer Rose last year, but the talks failed because of a gap in the firms' PPP, with Proskauer Rose reporting a PPP of $1.2 million in 2005.
Richards Butler's fiscal year ends in April, and a firm spokeswoman said the official numbers have not been tallied yet. According to estimated numbers, she said the PPP was $720,000, the RPL was $530,000 and the gross revenue was $107 million.
A previous statement by Richards Butler, however, estimated the combined gross revenues post-merger to be around $725 million.
The firm leaders said there were only a few small conflict issues that need to be worked out during the next few months. Jordan said integrating partners and staff into the combined firm would not be a problem. He said his firm is managed by practice area and "all the lawyers of Richards Butler will fit into practice groups Reed Smith already has or will create new groups." The staff will follow a similar pattern, Jordan said.
"This isn't a combination that is really driven by reducing expenses," Jordan said, "like when two banks merge in the same city."
In Europe, the firm will be known as Reed Smith Richards Butler for the next two years to maintain the name recognition Richards Butler has in the area, Jordan said.
The combined firm's management team will change just a little with the addition of Parker to the senior management team. With his addition, the firm will have six lawyers on the team as well as a chief operating officer. Parker will also assume the newly created role of European managing partner.
Pollack will maintain his title but will be changing his address.
He is moving from Philadelphia in July to create a home base in London. He will oversee the integration committee from there, but will also spend time traveling to the firm's various offices.
Tim Foster, current managing partner of Reed Smith's England offices, will continue in that role overseeing the expanded office of Reed Smith Richards Butler. Paul Johnston, chairman of Richards Butler, will also join Reed Smith's Ian Fagelson as European representatives on the combined firm's executive committee.
According to Jordan, the merger will allow the firm to better cross-sell to its clients and create particularly strong practices in real estate, litigation and the capitals market practice with an emphasis on U.S. securities work going into London.
He said he anticipates seeing a "big increase" in business from the firm's best clients.