The American economy is fueled by technological innovation. The bioengineering attorney is heavily involved in all aspects of this innovation – from genetically-modified organisms to life-saving drugs to patents.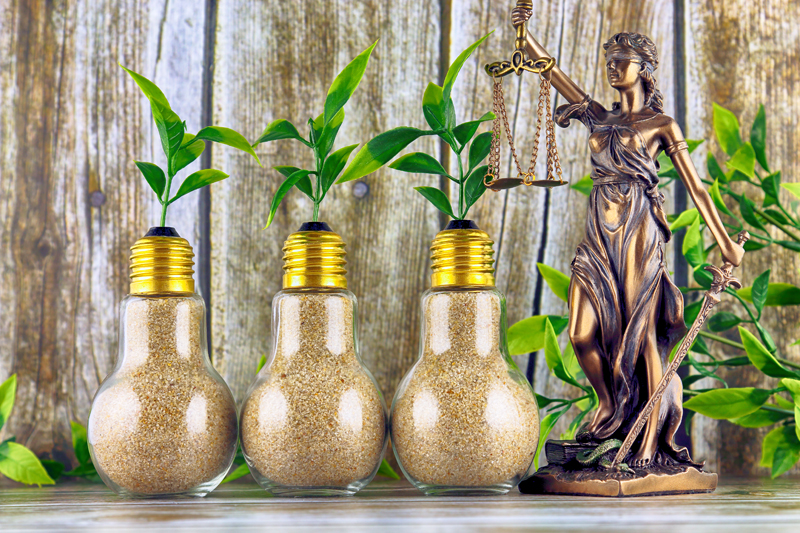 What is Bioengineering?
This discipline applies biological and engineering principles to develop useful, economicallyviable products. These include genetically-modified organisms (GMOs), sophisticated diving suits, prosthetics, pharmaceuticals, biopesticides, and imaging systems like MRIs and CT scans.
Some of these technologies and products are heavily regulated.  
GMOs
Three federal agencies have jurisdiction over the regulation of GMOs:  
Food and Drug Administration (FDA). This agency ensures that GMO foods meet the same safety standards as other foods consumed by humans.
Environmental Protection Agency (EPA). The EPA regulates pesticides, including bioengineered pesticides called plant-incorporated protectants (PIPs). PIPs are in some GMO plants to help resist insects and diseases.
Department of Agriculture (USDA). This agency's Animal and Plant Health Inspection Service (APHIS) regulates GMO plants to ensure they are not harmful to non-GMO plants.

EPA's PIP Program
PIPs are bioengineered pesticidal substances, including genetic material. For example, a bioengineer can take the gene for a pesticidal protein and introduce it into another plant's genetic material. This allows the plant to produce the pesticidal protein that kills or inhibits target pests when they feed on the plant. EPA regulates the genetic material, not the plant it is incorporated into.
For a company to use this type of bioengineered pesticide, it must obtain registration from the EPA. This agency examines the potential risks to human health or the environment. It requires comprehensive studies that discuss several factors, including:  
Risks to other plants and to humans and the environment;
Potential for gene flow (migration of the genetic material to other plants); and
Necessity of insect resistance management plans.
The EPA bases its ultimate decision on strict scientific standards.  
USDA's APHIS Program
APHIS
"regulates the importation, interstate movement, or environmental release (i.e., outdoor field trials) of certain organisms developed using genetic engineering (including plants, insects, and microbes) that may pose a plant pest risk."
Companies must apply for a permit from APHIS to use these organisms. This permit application must detail the nature of the organism and steps that will be taken to prevent the spread of them in the environment.  
Opportunities for the Bioengineering Lawyer in GMOs
The bioengineering lawyer works for large corporations that wish to market and sell GMO foods, PIPs, or organisms developed using genetic engineering. They help guide the corporation's technical experts through the complex web of federal approval processes at FDA, EPA, or APHIS.  
Pharmaceuticals
Bioengineers develop new drugs for pharmaceutical companies. These new drugs must be approved by the FDA prior to use and sale. The FDA's Center for Drug Evaluation and Research (CDER) handles the approval process.
Before approving, CDER evaluates a proposed pharmaceutical to ensure the drug works properly and that its medical treatment benefits outweigh its health risks.
The initial requirement in the approval process is testing. First, laboratory testing is performed. Second, research is conducted on animals. Third, at least two clinical trials are performed. Once the testing is complete, the company sends the data to CDER for review. CDER looks at these factors:  
Available treatments. For the medical condition being treated, CDER surveys the treatments available and determines whether the proposed drug may be an improvement upon them.
Benefit-risk analysis. Are the benefits greater than the risks?
Minimizing risks. Are there ways, through labeling or dosage controls, that any risks associated with the drug can be mitigated?
In some cases, FDA will fast-track the approval, as it did with the Covid-19 vaccinations.  
Opportunities for the Bioengineering Lawyer in the FDA Drug Approval Process
Pharmaceuticals are a billion-dollar industry. Corporations spend millions on developing new drugs, and their continued existence may depend upon FDA approval of a newly developed drug. The bioengineering lawyer represents pharmaceutical companies before the FDA. They make sure the corporation follows all the rules and submits the correct documentation at the right time.  
Opportunities for the Bioengineering Attorney in Patents
Bioengineers develop many new products that require
patents
, which are the invention or discovery of "any new and usefulprocess, machine, manufacture, or composition of matter, or any new and useful improvement thereof."
Three types of patents exist:  
Utility – a new and useful, or improvement upon, a process, machine, article of manufacture, or composition of matters.
Design – an article of manufacture with a new and original design.
Plant – an invention or discovery of a distinct new variety of plants, with successful asexual reproduction of it.
Patents
of new inventions or discoveries based on bioengineering are quite complicated. Here are a few examples:  
Malaria. "A test kit for the rapid detection and drug sensitivity of malaria is presented. The test kit of the present invention comprises a unique microscope/slide incubation chamber which permits rapid detection of malaria in wet blood samples using a regular transmitted light microscope to detect opaque hemozoin particles."
Enzymatic hydrolysis. "An apparatus for enzymatic hydrolysis and fermentation of pretreated lignocellulosic material, in the form of a tower bioreactor, having mixers to achieve intermittent mixing of the material."
Phthalein derivatives. "High purity phthalein derivatives are useful for medical applications and/or in the field of biotechnology. The phthalein derivatives are prepared by a method whereby a phthalic anhydride derivative is condensed with a naphthol or phenol derivative in an organic acid ester and the crystals of the resulting condensate are converted by action of a strong acid or one of its precursors in anhydrous medium."

Patent Acquisition
One major field of opportunity for the bioengineering attorney is the application for a patent from the United States Patent and Trademark Office (USPTO). They work on behalf of the person trying to obtain a patent. It is an arduous and technicallydemanding task that requires all the dedication and effort of a detail-oriented bioengineering attorney.
However, not any lawyer can do this job. They must be a registered patent attorney, which requires a bachelor's degree in science or engineering and passing the notoriously difficult patent bar exam. This exam consists of 100 multiple-choice questions with a time limit of six hours.
Many patent applications are denied. In this case, after two denials, the bioengineering attorney may appeal to the Patent Trial and Appeals Board (PTAB).
This consists of:  
Filing a Notice of Appeal.
Writing and submitting an appeal brief within 60 days of filing. Otherwise, the appellant's right of appellate review is lost.
Responding to USPTO's response to the appeal brief.
Attending and presenting oral arguments before the PTAB.
If the PTAB is unsuccessful, the next step for the bioengineering lawyer is an appeal in federal court.  
Patent Litigation
Patents are aggressively protected. More than 12,000 intellectual property lawsuits are initiated in federal court every year. A significant percentage of them deal with intellectual property infringement, including patent infringement.
These lawsuits are filed for two main purposes – to recover damages for infringement and to get an injunction to stop it. There are two basic elements to a patent infringement complaint. One is ownership of the patent, and the other is the validity of it.
In cases revolving around bioengineering patents, the bioengineering lawyer either files a claim for infringement or represents the company accused of it.  
How Do I Become a Bioengineering Lawyer?
To effectively practice bioengineering law, the attorney should have a solid academic background in biology and engineering. Then, armed with a law degree and bar membership, the attorney is well on their way to becoming a bioengineering lawyer.