When I was an associate at a large international law firm, I shared a secretary with a highly distinguished, old guard partner who brought in substantial business throughout the course of his career, was a tremendously effective litigator, and did not use a computer. Ever. He did not even keep one in his office. Our secretary would print out his emails in hard copy for him to read. He dictated all his replies, and even dictated all of his briefs and motions, often over the phone when he was on the road for a case. And while you may know of similar attorneys who do things in the ''traditional'' way (i.e., before there were computers), chances are that the vast majority of attorneys at your firm, and indeed the vast majority of current practicing attorneys, are at least somewhat computer literate, if not downright computer savvy.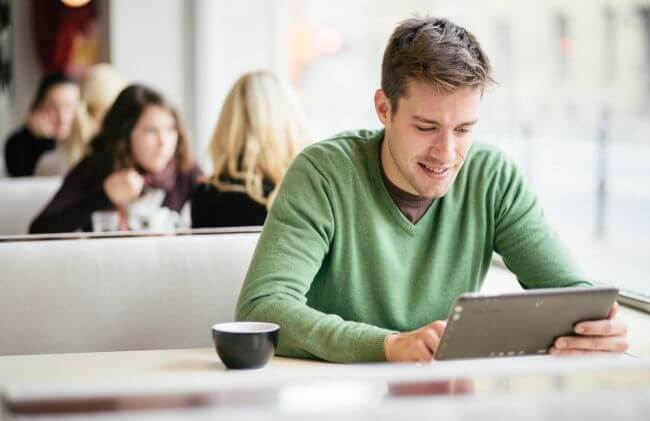 One of the consequences of this, in conjunction with the ever-increasing participation of people from all professions and social backgrounds in online social media, is that you are likely to have at least some sort of public presence online and, more importantly, anyone with a computer and a remedial knowledge of online search programs will be able to find it and see it.
At this point most everyone has heard horror stories of another person's misfortune due to embarrassing pictures or other content being discovered and distributed to the personal and professional detriment of that person, and this may be a repeat of countless similar warnings you have heard before, but in the context of searching for a new job, it is imperative to be aware of and, if necessary, manage your online presence.
Step One: See what is out there.
The first step is to run a search on yourself and see what comes up within the first few pages of results. These will change all the time, so even if you have run a similar search before, it is good to do one at the outset of your job search. I was the top hit for "Paul Danielson" on Google back in 2003 when I had a (now defunct and deleted) personal blog that got a relatively large number of hits (not many people were blogging at the time). However, if you searched my name to look for me back in 2007 when I started
practicing law
, you might have been confused by the dozens of results for another Paul Danielson who had been elected to serve on the Arkansas Supreme Court in 2006 (my mom mailed the campaign to get a couple "Paul Danielson for Supreme Court" bumper stickers). The point is that the results are always changing, and you should know what comes up at the time of your search to avoid any surprises.
Make sure to also check the Google image search results, because there may be pictures of you that lead to web pages with information about you that might not show up in the text search results.
Step Two: If there is negative content, be prepared to address it.
If you run a search and come across negative or embarrassing pictures or information about yourself, you should make sure to take steps to address it either by trying to remove it (especially if it is something you posted yourself, such as an old blog entry with incendiary language, a compromising Facebook photo, etc.), or being prepared to explain it during an interview. There are many various methods to removing damaging online content, and this article is not going to catalog them comprehensively, but the point is that if this information is out there and available with a Google search, there is almost a 100% chance any competent potential employer will see it as part of the process of vetting your resume. If you cannot get the offending or embarrassing material removed from the search results, make sure that you are able to explain the material quickly and professionally if it comes up in an interview.
Step Three: Proactively create a positive professional profile.
If nothing comes of a search for yourself, there is always the option of doing nothing. However, it is never a bad idea to be proactive in creating a brief, professional profile of yourself on a service like LinkedIn or, alternately, to make sure and update your current law firm website profile to catalog your credentials and experience to date. Assuming you have little to no other online presence, or even if you do, a
law firm profile
and/or a LinkedIn profile are likely to be among the top search results after a short period of time. A potential employer doing a cursory search on your background who finds a solid profile with a sharp, professional picture can only result in a positive impact to your job prospects. I worked with one candidate who, despite having strong credentials, did not get any interview requests for the first few months we were working together. Then, all of a sudden, he got three in one week. What changed? It could have just been the market, but when I ran a search for him again, he had recently updated his LinkedIn profile with his full experience and included a picture of himself looking very sharp and professional in a business suit – I imagine this helped.
Again, this article is not meant to be a catalog of all the ways in which you can positively raise your visibility and market yourself as an attorney through things like blogging (which is a whole different article altogether), but rather to serve as a reminder that managing your online presence in this day and age is a crucial component of a successful job search.
Conclusion
The profile you present to a potential employer encompasses not only your resume and the way that you dress and present yourself in an interview, but also any information about you that an employer is likely to uncover and encounter during the course of evaluating you as a prospective employee. Just as you would update and polish your resume, get a haircut and make sure that your clothes are clean and professional, you should update and edit your online public profile to maximize your chances of making a good impression and landing that dream job.