09/29/15
Sixth Annual Global Elite Law Firm Brand Index Results Released
Summary: The top law firms rely on building a strong brand equity that can deliver the best results at the best value.
Acritas has been tracking the legal market for six years since the global recession greatly affected the legal industry. Acritas surveys 2,300 general counsels around the globe to track how legal buyers choose their firms compared to the firms positive and negative brand equity.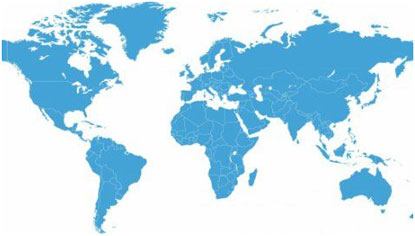 While the recession is turning around, the changes from it are still progressing. At the top of their market is Baker & McKenzie for another year. They are leading in "mind awareness, favorability, and consideration for multi-jurisdictional litigation and deals."
DLA Piper is the second most recognized brand in the world while Clifford Chance is the only one still in the top five from the global Magic Circle. The other top five firms are Norton Rose Fulbright and Hogan Lovells. All of the top five firms are known across the world in places such as Africa, Asia Pacific, Canada, Latin America, Mainland Europe, Middle East, UK, and the US.
The survey found that firms with a wide global footprint that understand the community they serve are the strongest in brand equity. "Today's clients are global and they expect their firms to be moving that way too, stated Acritas CEO Lisa Hart Shepherd.
With clients and firms wanting to spend their money more wisely, brand equity is bound to be a trend that continues.
Source: http://www.benzinga.com/pressreleases/15/09/p5869238/acritas-global-elite-law-firm-brand-index-2015-reveals-secrets-of-a-suc
Photo: acritas.com