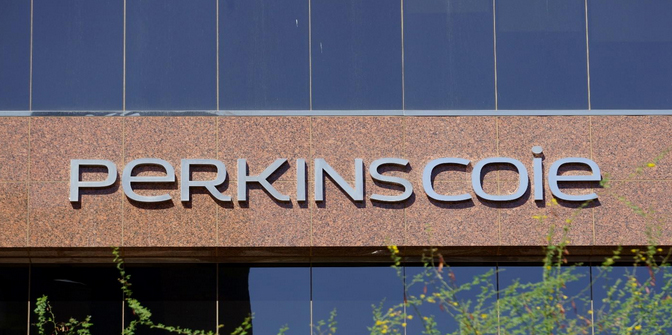 QUESTIONS ANSWERED IN THIS ARTICLE
1. What practice areas does Perkins Coie specialize in?
Perkins Coie specializes in a wide range of practice areas, including corporate law, intellectual property, litigation, privacy and data security, environmental law, labor and employment, and more.  
In today's competitive job market, many professionals prioritize finding the right career path that offers growth opportunities and fulfillment. When it comes to the legal field, Perkins Coie stands out as a prestigious and innovative law firm that provides exceptional career growth and development prospects. This article delves into the myriad opportunities available at Perkins Coie and explores how the firm's commitment to professional advancement, supportive culture, and diverse practice areas make it an ideal choice for ambitious legal professionals.
Overview of Perkins Coie
Perkins Coie is a leading international law firm with a rich history dating back to 1912. With over 1,200 attorneys in offices across the United States and Asia, the firm serves a diverse client base ranging from Fortune 500 companies to startups and individuals. Known for its expertise in a wide range of legal areas, including corporate law, intellectual property, litigation, privacy and data security, and more, Perkins Coie offers a robust platform for legal professionals to build their careers.
Commitment to Professional Development
At Perkins Coie, fostering professional growth and development is at the core of the firm's culture. The firm recognizes that investing in its attorneys' growth leads to their overall success and the firm's continued excellence. Perkins Coie provides a comprehensive professional development program that includes mentorship, training programs, and resources designed to enhance skills, knowledge, and leadership abilities.
Mentorship is a key component of Perkins Coie's professional development framework. Each attorney is paired with a mentor who provides guidance, support, and advice throughout their career journey. This invaluable relationship helps attorneys navigate challenges, set and achieve career goals, and gain insights from experienced professionals.
Additionally, Perkins Coie offers a wide range of training programs tailored to attorneys at various stages of their careers. These programs cover legal skills, business development, technology, diversity and inclusion, and other areas crucial for professional advancement. By equipping attorneys with the necessary tools and knowledge, Perkins Coie empowers them to excel in their practice areas and contribute to the firm's success.
Practice Areas and Specializations 
Perkins Coie stands as a beacon of expertise across an impressive array of practice areas, ensuring that legal professionals can find their niche and flourish within the firm. Perkins Coie is committed to providing comprehensive legal solutions to clients across industries and offers specialized practice areas that cater to diverse legal needs. Let's explore some of the key practice areas and specializations that make Perkins Coie a dynamic and intellectually stimulating environment for legal professionals.
Corporate Law: Perkins Coie's corporate law practice encompasses a wide range of services, including mergers and acquisitions, corporate finance, securities regulation, corporate governance, and emerging companies and venture capital. Attorneys specializing in corporate law advise clients on complex transactions, assist with regulatory compliance, and provide strategic guidance for business growth.
Intellectual Property (IP): The firm's IP practice covers patents, trademarks, copyrights, trade secrets, and licensing matters. Perkins Coie's IP attorneys are well-versed in protecting and maximizing the value of client's intellectual property assets, providing counsel on IP strategy, portfolio management, litigation, and technology transactions.
Litigation and Dispute Resolution: Perkins Coie's litigation practice handles a broad spectrum of disputes, ranging from commercial litigation to intellectual property disputes, class actions, securities litigation, antitrust matters, and more. Attorneys in this practice area represent clients in state and federal courts, arbitration, mediation, and alternative dispute resolution forums, employing strategic approaches to achieve favorable outcomes.
Privacy and Data Security: With the increasing focus on privacy and data protection, Perkins Coie's privacy and data security practice is at the forefront of advising clients on compliance with domestic and international regulations, data breach response, cybersecurity, privacy policies, and data transfer agreements. Attorneys in this area help clients navigate complex privacy landscapes and mitigate risks associated with data handling.
Environmental Law: Perkins Coie's environmental law practice assists clients in matters related to environmental compliance, permitting, regulatory enforcement, environmental litigation, and environmental due diligence in corporate transactions. Attorneys in this field counsel clients on environmental risks, sustainability practices, and environmental impact assessments.
Labor and Employment: Perkins Coie's labor and employment practice advises clients on a wide range of employment matters, including employment agreements, discrimination, and harassment claims, wage and hour compliance, workplace policies, labor relations, and employment litigation. Attorneys provide proactive guidance to help clients maintain compliance with employment laws and regulations.
These are just a few examples of the practice areas and specializations available at Perkins Coie. The firm also offers expertise in areas such as real estate, financial services, blockchain and cryptocurrency, government relations, white-collar defense, and more. By allowing attorneys to specialize in their areas of interest, Perkins Coie creates a platform for continuous learning, professional growth, and deep subject matter expertise.
Collaborative and Inclusive Culture
Perkins Coie takes great pride in fostering a collaborative and inclusive culture that serves as the foundation for its success. The firm recognizes that a diverse and inclusive workforce enhances creativity and innovation and enables attorneys to provide exceptional client service. Let's delve deeper into how Perkins Coie promotes collaboration, inclusivity, and the value of diverse perspectives within its legal community.
Diversity and Inclusion Initiatives: 
Perkins Coie is committed to promoting diversity and inclusion at all levels of the organization. The firm actively supports affinity groups and networks that bring together attorneys with shared interests and backgrounds. These groups provide a platform for networking, mentorship, and exchanging ideas, fostering an inclusive environment where attorneys can thrive personally and professionally. Perkins Coie creates a supportive and welcoming atmosphere for all its attorneys by encouraging open dialogue and celebrating differences.
Collaboration and Teamwork:
Collaboration is deeply embedded in Perkins Coie's culture. Attorneys are encouraged to work together, leveraging their collective strengths and diverse perspectives to deliver comprehensive and effective solutions to clients. The firm values a team-based approach and promotes cross-department collaboration, allowing attorneys to draw from a wealth of expertise and experience across practice areas. Through collaborative efforts, attorneys at Perkins Coie can tackle complex legal challenges, share knowledge, and deliver exceptional results for clients.
Mentorship and Professional Development:
Mentorship plays a crucial role in Perkins Coie's commitment to professional development and fostering an inclusive culture. Each attorney is paired with a mentor who provides guidance, support, and advice throughout their career journey. Mentors serve as trusted advisors, offering insights, sharing experiences, and helping attorneys navigate challenges. This mentorship framework facilitates professional growth and fosters relationships that promote inclusivity and support within the legal community.
Commitment to Work-Life Integration:
Perkins Coie recognizes the importance of work-life integration and strives to create a supportive environment that enables attorneys to balance their personal and professional lives. The firm offers flexible work arrangements, parental leave policies, and programs that promote wellness and work-life balance. By embracing the unique needs of its attorneys, Perkins Coie ensures that all individuals can thrive and contribute their best to the firm's success.
Social Responsibility and Community Engagement:
Perkins Coie actively engages in social responsibility initiatives, giving back to the communities it serves. The firm encourages attorneys to participate in pro bono work, leveraging their legal skills to positively impact society. Perkins Coie also supports various community and industry organizations, providing opportunities for attorneys to engage in meaningful volunteer work, community service, and advocacy. Through these initiatives, the firm reinforces its commitment to social justice, equality, and making a difference beyond the confines of the legal profession.
Advancement Opportunities
Perkins Coie is dedicated to providing its attorneys with a range of advancement opportunities to support their professional growth and recognize their contributions. The firm values individual excellence and offers avenues for career progression, leadership development, pro bono involvement, and community engagement. Let's explore the various opportunities available at Perkins Coie that enable attorneys to reach new heights in their legal careers.
Becoming a partner at Perkins Coie represents a significant milestone in an attorney's career within the firm. The partnership is a recognition of exceptional legal skills, business development acumen, leadership qualities, and a commitment to the firm's values. Attorneys on the partnership track have the opportunity to shape the firm's strategic direction, manage client relationships, and lead practice groups. Perkins Coie provides a transparent and well-defined path to partnership, allowing attorneys to set goals and work towards achieving this esteemed position.
Perkins Coie believes in cultivating leaders within its ranks. The firm provides opportunities for attorneys to take on leadership roles within their practice groups, industry teams, and firm-wide committees. These leadership positions allow attorneys to shape the direction of their practice areas, contribute to the firm's growth and success, and enhance their leadership skills. By empowering attorneys to lead and make strategic decisions, Perkins Coie nurtures their professional development and prepares them for future leadership opportunities.
Perkins Coie encourages its attorneys to engage in pro bono work, recognizing the importance of giving back to the community. The firm believes that pro bono initiatives provide valuable opportunities for attorneys to expand their legal expertise, serve those in need, and make a positive impact. Attorneys have the chance to work on meaningful pro bono cases, collaborate with nonprofit organizations, and contribute to social justice causes. Perkins Coie supports and recognizes attorneys who actively participate in pro bono work, emphasizing the firm's commitment to social responsibility and making a difference through the practice of law.
Community and Industry Engagement:
Perkins Coie values involvement in community and industry organizations. The firm encourages attorneys to participate in professional associations, bar associations, industry conferences, and other forums where they can expand their networks, share insights, and contribute to the legal profession. By engaging with the broader legal community, attorneys at Perkins Coie enhance their professional visibility, build relationships with peers, and stay at the forefront of industry developments. The firm supports attorneys' involvement in these activities and recognizes their contributions to the legal community.
Continuing Education and Training:
Perkins Coie is committed to providing continuous learning opportunities for its attorneys. The firm offers comprehensive training programs and resources to enhance legal skills, business development acumen, and industry knowledge. Attorneys have access to workshops, seminars, webinars, and online resources that cover various legal topics, emerging trends, technology advancements, and best practices. By investing in the professional development of its attorneys, Perkins Coie ensures that they stay abreast of the latest legal developments and are equipped with the skills necessary to excel in their practice areas.
Perkins Coie's commitment to advancement opportunities reflects its dedication to nurturing the potential of its attorneys and recognizing their contributions. Whether through partnership, leadership roles, pro bono involvement, community engagement, or continuous learning, the firm provides a supportive environment for attorneys to grow, succeed, and make a meaningful impact in their legal careers.
Conclusion
Perkins Coie offers legal professionals a wealth of career growth and development opportunities. The firm's commitment to professional advancement, diverse practice areas, collaborative culture, and inclusive environment make it an ideal choice for attorneys looking to unlock their potential in the legal field. Whether you are a recent law school graduate or an experienced attorney seeking new horizons, Perkins Coie provides the platform, resources, and support to propel your career to new heights. Consider Perkins Coie as your partner in professional growth, and embark on a rewarding journey in one of the world's most esteemed law firms.
---